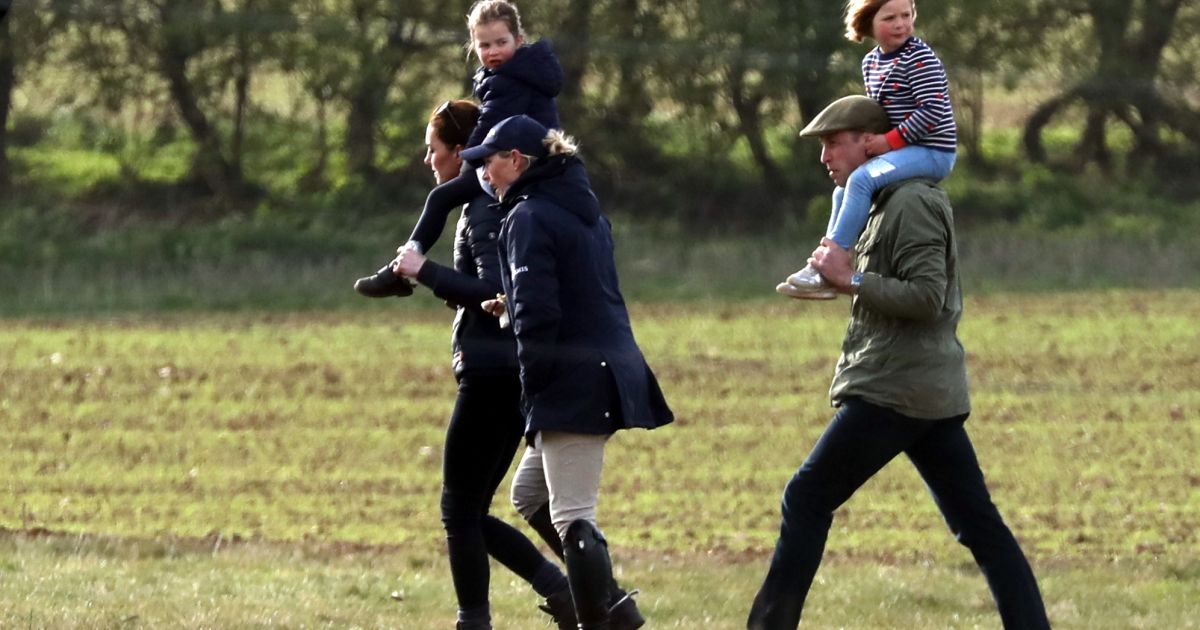 The royal family was released on 12 April last. The prince William, Kate Middleton and their children have found their cousins Zara and Mike Tindall at the international horseriding championships of Burnham Market, in the region of Norfolk. The opportunity to see that George (5 years), Charlotte (3 years old) and their cousin Mia (5 years old) have grown well ! Only the cadets of the tribe were missing : the little prince Louis (1 year) and her cousin Lena Tindall (10 months). Maybe they stayed at Anmer Hall, the home of Cambridge is situated not far away ?
The two families have been particularly complicit : while Kate Middleton was spotted with her daughter Charlotte on his shoulders, his brother George seems to have enjoyed his ride on the broad shoulders of Mike Tindall, a former rugby professional. On his side, prince William was the mount improvised little Mia, well attached to its ears. "They looked like any other family, enjoying the day having a good time, "said one witness to the Daily Mail. The kids did not have tantrums, and they all seemed very down-to-earth. A few people have noticed, but generally, everyone continues as if nothing had happened."
This new appearance was the occasion for the Cambridge to unveil their casual look on the weekend, mainly composed of clothes brands accessible : Kate Middleton wore a blouse Topshop eur 40, jacket Barbour to 180 euros, boots Berghaus and a pair of sunglasses Ray-Ban. The prince George (5 years old) was wearing a fleece Columbia to 29 euros, and a pair of Nike sneakers to 35 euros. Only the small Charlotte (3 years old) had a look more sophisticated in a plaid dress Irulea (104 euros), a Spanish brand.
All were gathered to support Zara Tindall, daughter of princess Anne and olympic champion, medalistat the equestrian competition. After having dropped last year, the rider of 37 years is this year's output in the third and fifth of the contest, encouraged by her family.