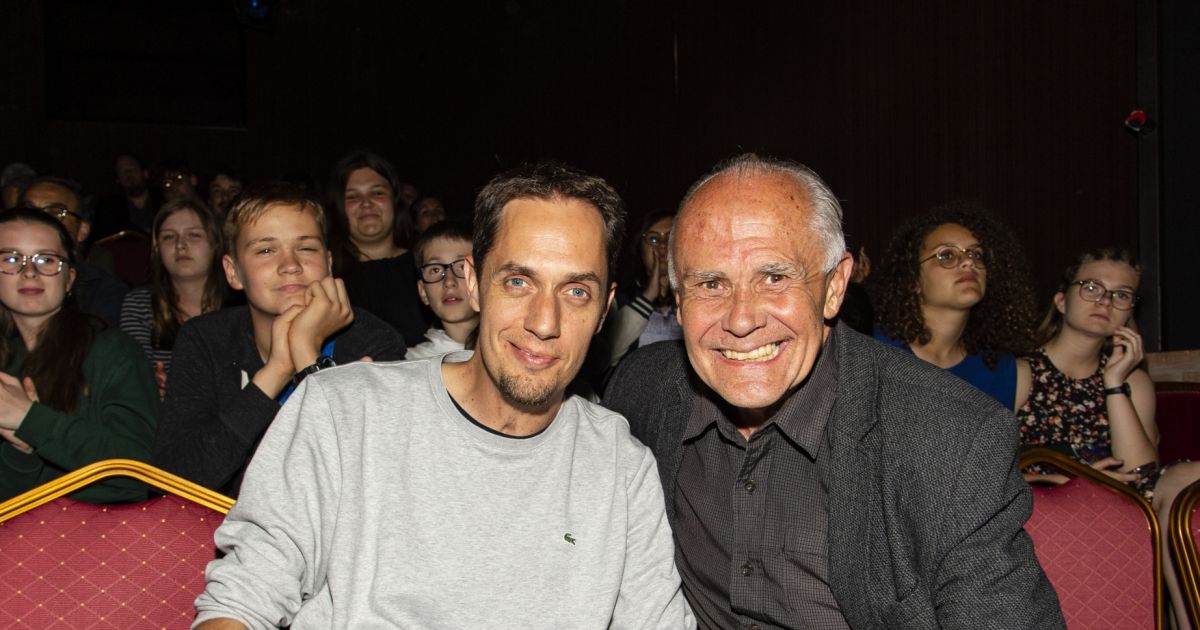 The Foundation Culture & Diversity, chaired by the businessman and philanthropist Marc Ladreit de Lacharrière, organized several activities with schools and colleges. The project Slam at school, developed since 2015, with the support of the ministry of national Education, promotes the practice of slam in middle school. This discipline of poetry, where the written and oral forward hand in hand, allows students to challenge themselves and grow in confidence. On June 3, 2019, the ceremony of the 2nd Trophies Slam at the school was held at the théâtre du Petit Saint Martin in the presence of Grand Corps Malade and the american poet, inventor of the slam, Marc Smith.
Presented by Zurg and Yopo of the Ligue Slam de France, this great evening of slam, which could allow young people to climb on stage to perform in front of an audience with their texts. They were chosen from among the 800 students who have attended workshops of slam throughout the year in 28 colleges across France. Among them, 66 have been called upon to represent their school at the show paris in order to support their text with the most sincerity, emotion and passion as possible in order to conquer the public. Three awards (one solo, the second group and the last interdisciplinary) have been provided by Grand Corps Malade, Marc Smith and Marc Ladreit de Lacharrière, president of the Foundation Culture & Diversity.
Self-transcendence
For the organizers, this operation with the middle school aims to develop confidence and self-esteem, including the ability to speak publicly in front of an audience. The practice of slam also develops written skills and oral and promotes a better mastery of the French language.
This is a subject dear to the president of the foundation, Marc Ladreit de Lacharrière. With Culture & Diversity, it organizes, in colleges, more and more numerous workshops on improvisational theatre. The best teams meet all over France before a grand final in public in the presence of Jamel Debbouze, who has found his way by joining the teen with a troupe of improv and supports closer to the adventure. Jamel Debbouze and Marc Ladreit de Lacharrière consider improvisation as a remedy against the inequalities, exclusion and school failure, and wish that it becomes a school discipline as a whole. The final of the 9th Trophy for the improv Culture & Diversity , held at the théâtre de la Madeleine, on may 27.