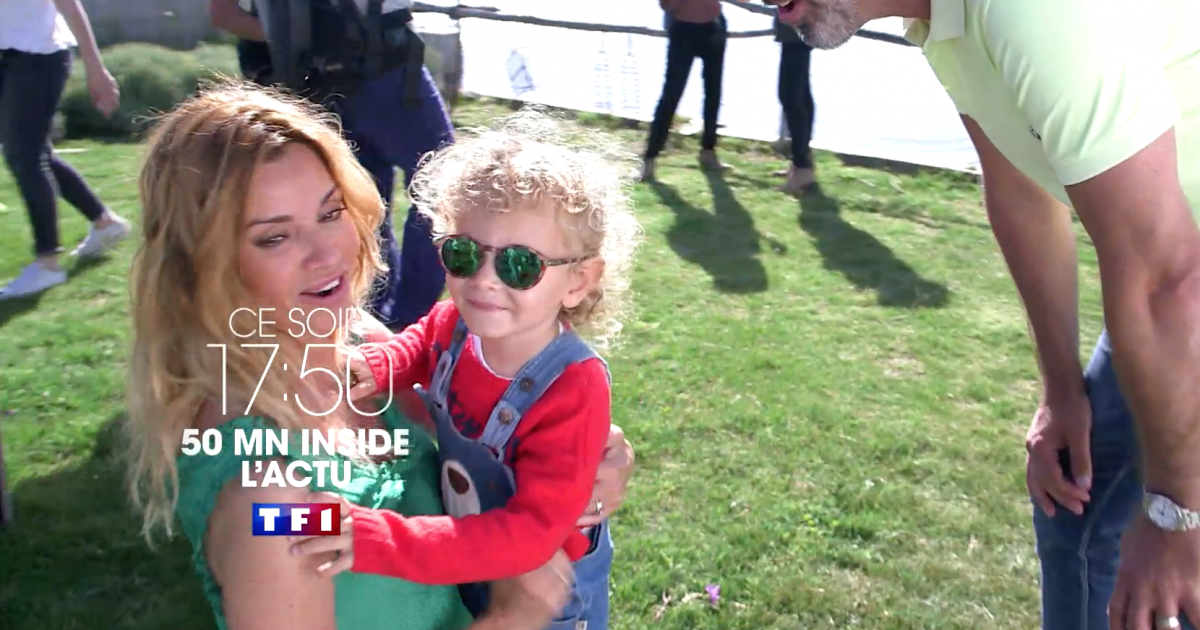 Saturday, June 8, 2019, Nikos Aliagas will be accompanied by a special guest in 50 mn Inside the news. Ingrid Chauvin will be at his side. The star of Tomorrow belongs to us has been followed by the cameras of TF1 in his life to 100 at a time.
The first images we show on the filming of the series daily in Sète. Thierry Peythieu, the husband of Ingrid, and their son Tom comes to visit him on the filming. Monday, June 10, not only Tom will celebrate his second birthday, but the documentary Ingrid Chauvin : our fight to adopt, will be also disseminated as soon as 2310 on TF1. The actress of 45 years tells the story of the way of the cross that is the adoption in France today. She was recently in Gala : "If popularity allows you to move the lines, it is a chance. I entered. As a voice. If I can't adopt, I will accept it, but I will not stop wanting to save the children. I'm waiting for a national law relating to the adoption to make the adoptability to the youngest, because, the more it takes to adopt a child, the trauma sets in."
This week for 50 mn Inside, Christophe Beaugrand will lead us in the scenes of Stranger Things. The columnist was able to meet the actors on the set of season 3 of the series event including the new episodes will be available on the 4 of July on Netflix. The show will also talk about the tragic story of Charlize Theron, "the survivor" : the mother of the actress has killed her fatherin self-defence when he threatened them both with a gun. The future star was just 16 years old at the time of this drama.
In 50 mn Inside the mag, you will discover a topic on the Montenegro, the new fashionable destination in the Mediterranean. Finally, you take the direction of Tulum, Mexico, the paradise of the stars and jet-setteurs.