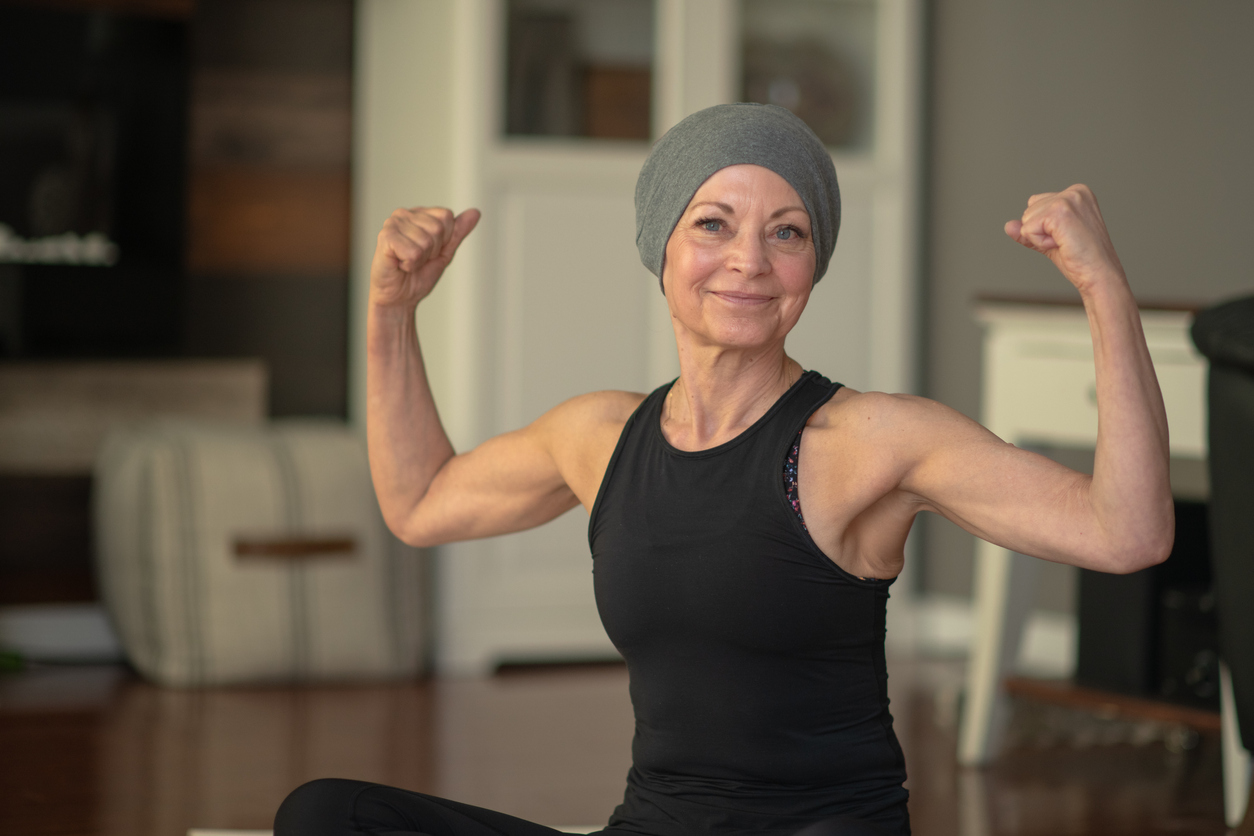 If the weight was important, for the health, it does not do everything, ' recalls Carla Prado, a canadian scholar in nutrition. in an article published on the website of the University of Alberta, the nutrition expert, who has written much about the dangers of a low muscle mass, estimated muscle mass and nutrition are essential in the fight against cancer.
"The muscle is very important for movement and balance, for posture, strength and power, but it is also a reservoir of amino acids," said Carla Prado. "The more you lose, the more the consequences are significant", she added.
The scientist recalls that the body mass index (BMI) is considered by many doctors and scientists as a calculation is flawed, since it ignored the disparities and specificities of the body. A sedentary person and a wrestling fan could have a normal BMI, while Dwayne Johnson aka "The Rock", would probably be considered obese in view of her BMI, she says. The researcher gives the image of citrus fruits, where the ratio skin/pulp is not the same between the grapefruit and the tangerine, for example.
This is why she recommends more attention to the muscle mass (which take on the fat-free mass) rather than weight and BMI.
In 2008, the researcher then conducted a major study, published in the journal The Lancet Oncology, on the links between muscle mass and cancer mortality rates. Obese patients with low muscle mass had a higher risk of dying from their cancer than others. Carla Prado considers that these data have important impacts and implications on the way in which chronic diseases are taken care of. The chemotherapy is administered, not according to the muscle mass, aim depending on the weight of the patient. In addition, prolonged hospitalizations deteriorate the muscle mass : in only three days in a hospital bed, an elderly patient may lose more than a kg of muscle, she says. During a hospitalization of 10 days, a healthy adult can lose up to 5% of its muscle mass total, or 18% if it is taken care of in an intensive care unit.
However, the loss of muscle mass is associated with an increased risk of infection, and an immune system altered. Not to mention the consequences to the long-term for the patient's autonomy, which may struggle to perform rudimentary tasks (ex : open a bottle of water). The scientific committee also regrets the lack of measures on nutrition and healthy diet to combat the loss of muscle mass in people hospitalized : "We take the nutrition for something of acquired, but this is really important. Just as we need oxygen to breathe, our muscles need protein and amino acids to develop", she says, suggesting d'enrich the diet of the sick in proteins. The researcher hopes that his work will help to improve the care of people with cancer and other chronic diseases, and to consider the extent of the muscle mass as a factor of vitality important.
Sources : MedicalXpress ; University of Alberta