The catalog 2020 to Apple TV+ is muscle with several new features announced today. Fans of the Beastie Boys will be thrilled to learn that the streaming service Apple acquired the rights to a documentary on the hip-hop group, directed by no less than Spike Jonze (In the skin of John Malkovich, Her, Adaptation., etc.). He has also directed the famous movie clip illustrating the song " Sabotage ", 25 years ago 😓 As time goes on.
On the way, Spike Jonze was also behind the camera of the unique and impressive advertising for the HomePod. The film is co-produced by Mike Diamond and Adam Horovitz, the two members of the Beastie after the tragic death of Adam Yauch, which resulted in the end of the group in 2014.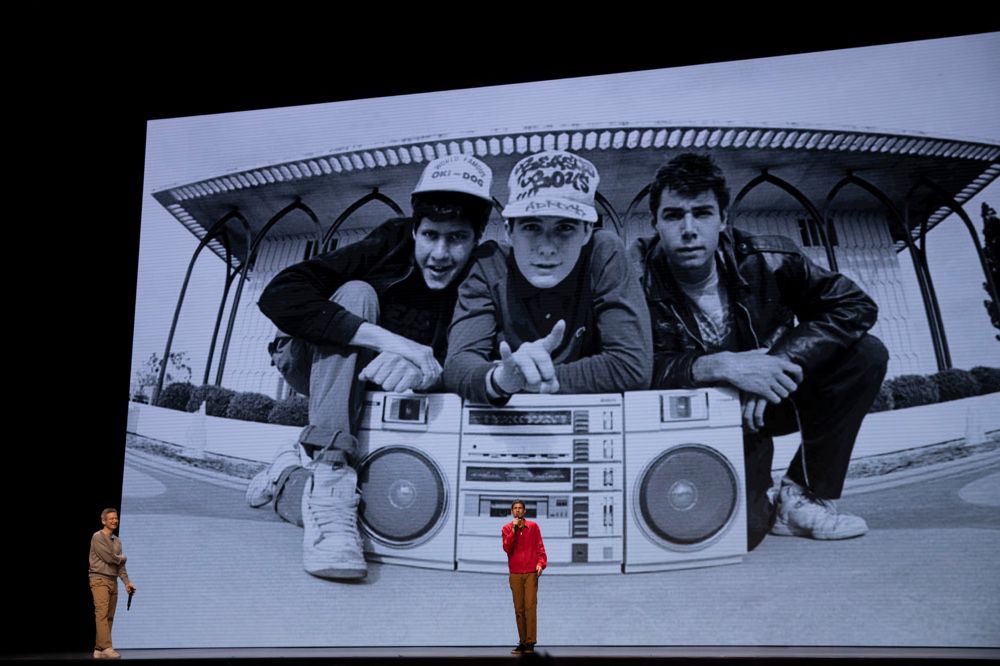 The documentary will be available on April 24 on the Apple TV+, after a limited broadcast to a select IMAX theatres on April 3. The service also will show the film during the festival SXSW, which takes place from 13 to 22 march in Austin, Texas. On this occasion, Apple TV+ will unveil the first – Central Park, a series of animated musical from the creators of Bob's Burgers as well as Home, a documentary series on " the houses of the more innovative ". There should be something for everyone.