If the FBI and William Barr, the american minister of Justice, seeking access to the content of iPhone thatApple still refuse to unlock it, they can always turn to companies that have made the specialty. This is the case of Cellebrite, which has never wanted to confirm to be the origin of the unlocking of the iPhone, the killer of San Bernardino, in 2016, to nearly a million dollars.
The israeli company expands its services with the acquisition for $ 33 million, of BlackBag Technologies. This company, owned by japan's Sun Corp is in any way equivalent to Cellebrite for traditional computers. The tool, MacQuisition presents itself as the " first and only solution for the creation of physical images for the Macs with the chip T2 ".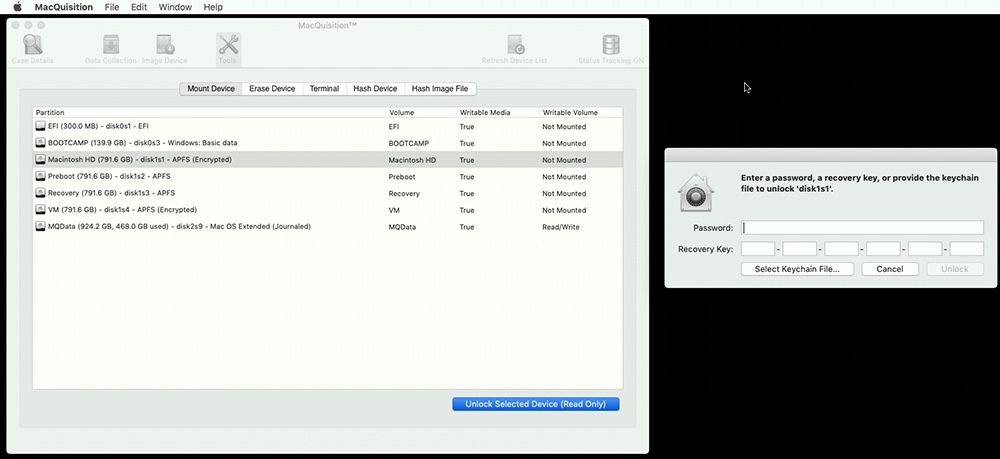 This software is able for example to collect e-mails, conversations, contacts, Calendar appointments, documents of all kinds. BlackBag announces the support of 185 models of Mac as well as drives Fusion Drive.
After smartphones, Cellebrite adds a new string to his bow, and may present as a kind of "one stop shop" for security agencies, the police or the justice. On the front of the mobile devices, the company announced last December sti intends to use the flaw Checkm8 to unlock even more of the iPhone.