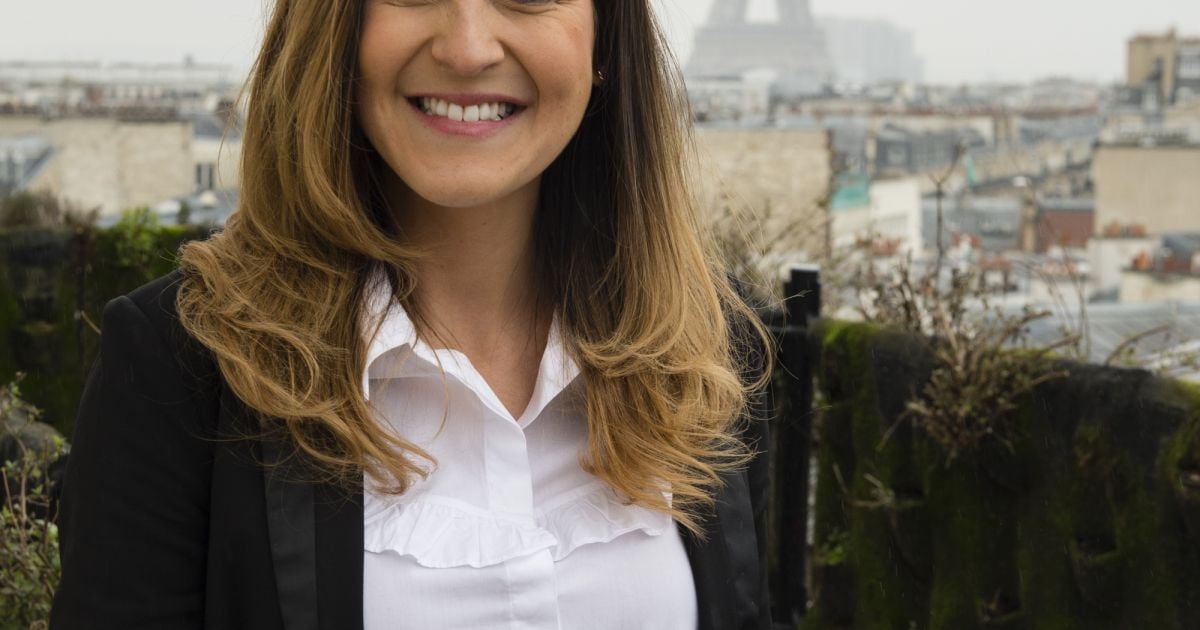 Pink diary ! Daniela Prepeliuc is mom for the first time ! On January 14, 2020, the ex-miss weather on BFMTV 36-year-old has given birth to a little boy. On Instagram, she posted a first photo of her baby the same day to announce the good news to its subscribers.
"[ 14.01.2020 ] The 1st day of the rest of our lives, Victor has decided to point the tip of his little nose this morning at 10h27. Quentin could not imagine anything better as a birthday gift ! We never get tired of looking at it, touch it, feel it… And love it. Thank you, life", she wrote in the caption of a photo of her baby lying in his cradle. She took care to hide his face to protect it.
Married to Quentin Warlop, a journalist for the belgian RTBF, the young woman discovers the joys of motherhood after a pregnancy that went perfectly. In fact, these past nine months have been a real pleasure. To be in great shape until the end, she was not holding up. To such an extent that it has not hesitated to multiply the travel as the Canary islands. The opportunity at the time for her to strut in a swimsuit and proudly display his belly is very rounded. Even at 37 weeks, Daniela Prepeliuc picked up again a few walks with his beloved. As a reminder, it is in September 2019 that she was pregnant by posting a photo of a first ultrasound.
After the rain and the good weather we BFMTV, Daniela Prepeliuc had come to leave the French television at the end of the year 2018 to return to Belgium, where she grew up, to take control of the program Contacts. It is from the start of 2019 as she became a presenter of the weather report in the chain.