The doqo is a new product at the stage of the funding on Kickstarter. Like others before him, and his ambition is to bring year iPad Pro all that's missing to make it a portable computer : a physical keyboard, a trackpad and a series of additional connectors. The advantage of this project is that it will not be limited to QWERTY keyboards, as is too often the case, and its designers promised a number of configurations international.
For the rest, it is a very classic, with an aluminum casing that is slightly larger than a iPad Pro with 12.9 inches and altogether larger than the 11-inch model. The designers of the doqo have preferred the size of the keyboard and also the trackpad, at the expense of portability. This happens again and again on the big Apple tablet, but the 11 inch is a little ridiculous, drowned in the middle of the device.
The keyboard has function keys that are specific to iPadOS, as well as the backlight. The trackpad takes advantage of the mouse support by iPadOS 13, with management of multitouch to scroll in two fingers, and two additional short cuts. A tap with three fingers displays the view of multitasking, while a tap four fingers to lock the tablet. These gestures may not, a priori, not be modified by the user.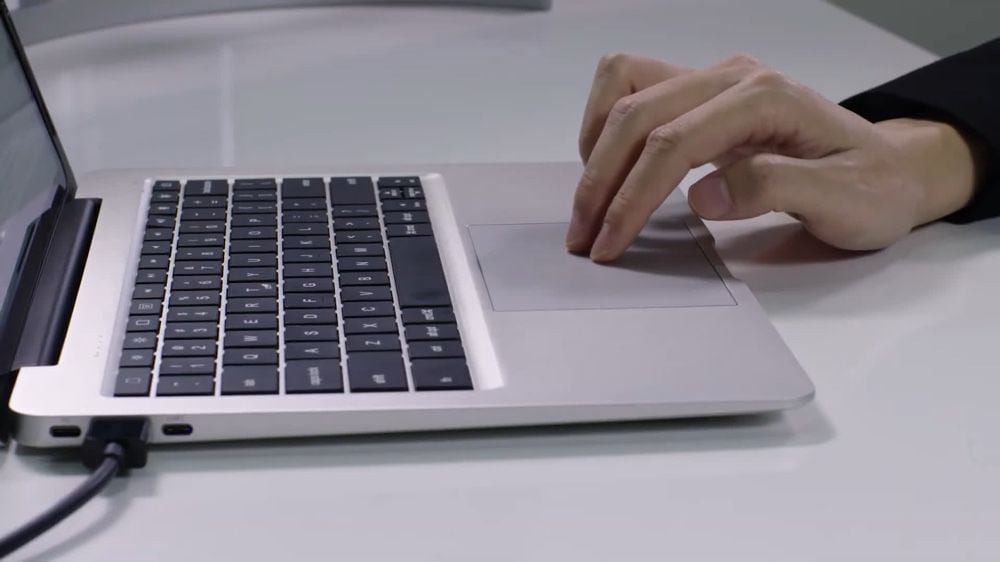 The doqo also integrates a battery of 4300 mAh battery which will charge the tablet or other device via a USB connector-C on the side that provides up to 12 W. another USB connector-C Power Delivery is used to charge the battery , and the iPad Pro on the inside. There is also a HDMI output 4K@30Hz, two ports (USB A and USB 3.0, and two card readers (SD and TF).
A complete solution, but who forgets at least one important point : if you use the Apple Pencil, you will not be able to really enjoy the doqo. Sti designers have not left of location on top to store and load the pen, and it will be necessary to keep it elsewhere, which is not very practical.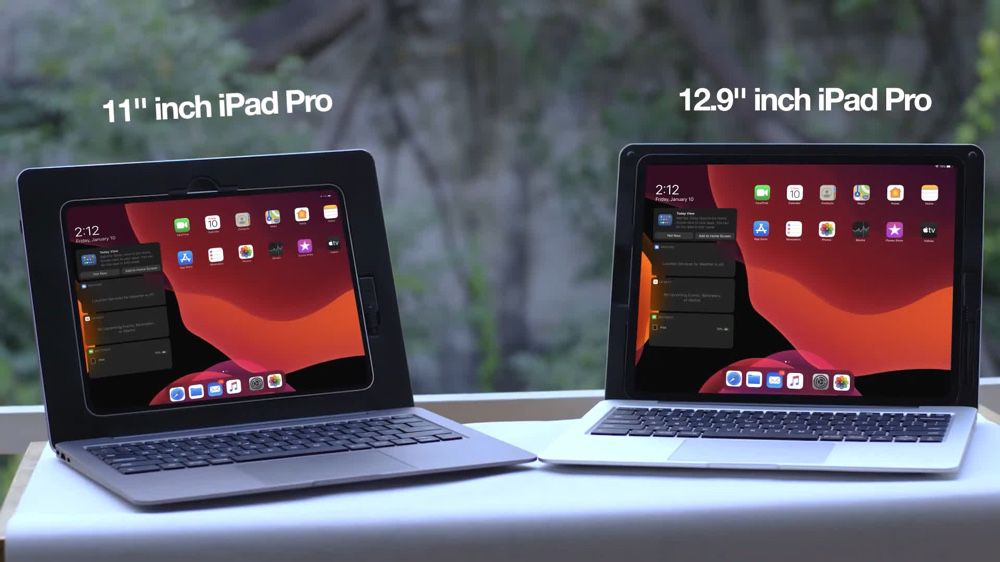 If this product interests you, you can pre-order on Kickstarter from 134 €, including postage to France. Deliveries are scheduled from the month of may 2020.