The small family of devices, ergonomic Logitech comes complete with a keyboard : the Ergo K860 (130 $, marketing between January and February). Distribution of keys seeks to satisfy both the user's Windows than macOS, each one finding its characteristic symbols, the risk of loading the whole, visually speaking.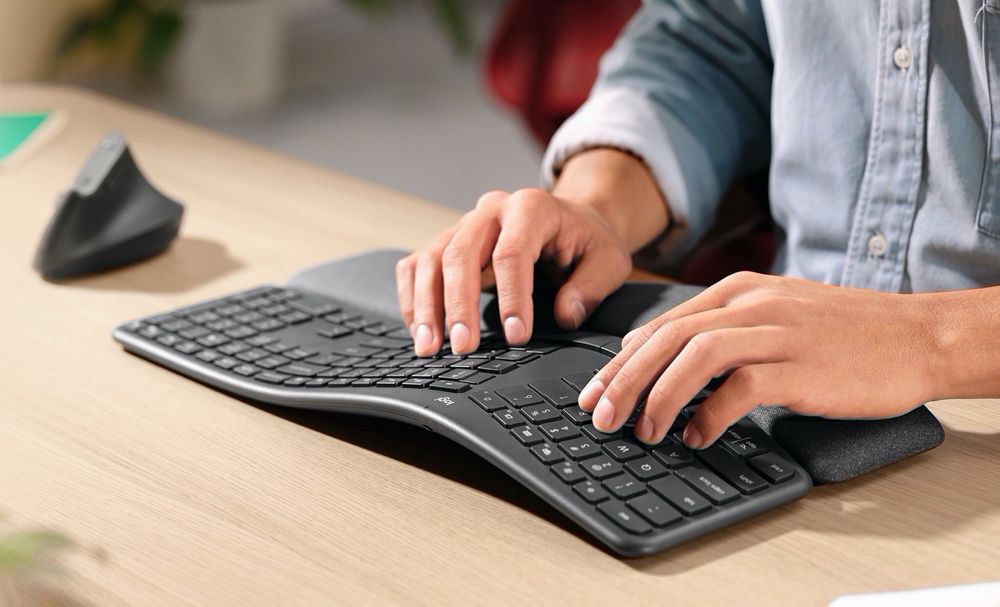 His main interest lies in its design, with two halves split in a V to avoid that the wrists are not broken during the strike and remain in the extension of the forearm. The chassis is also raised in the center, forming a sort of wave to, again, avoid a twist of the forearm. The device is completed by a wrist support foam, consisting of feet jointed to meet occasionally the back of the keyboard and lower sti front part.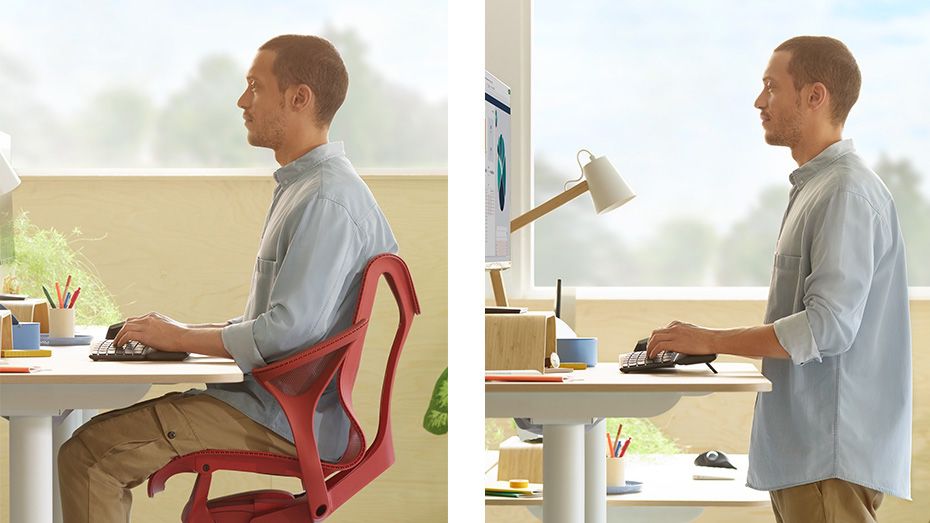 The K860 works by Bluetooth or by means of the usual dongle wireless provided by Logitech (if you have a USB port on his Mac). Sti power is provided by two simple AAA batteries. And like a lot of other keyboards of the brand, we can associate to 3 computer, tablet or smartphone different and switch from one to the other with a push of a button.
This keyboard can be considered as a complement of another product with ergonomic design — goal reserved for right — mouse – MX Vertical, designed to prevent the twist of the forearm.