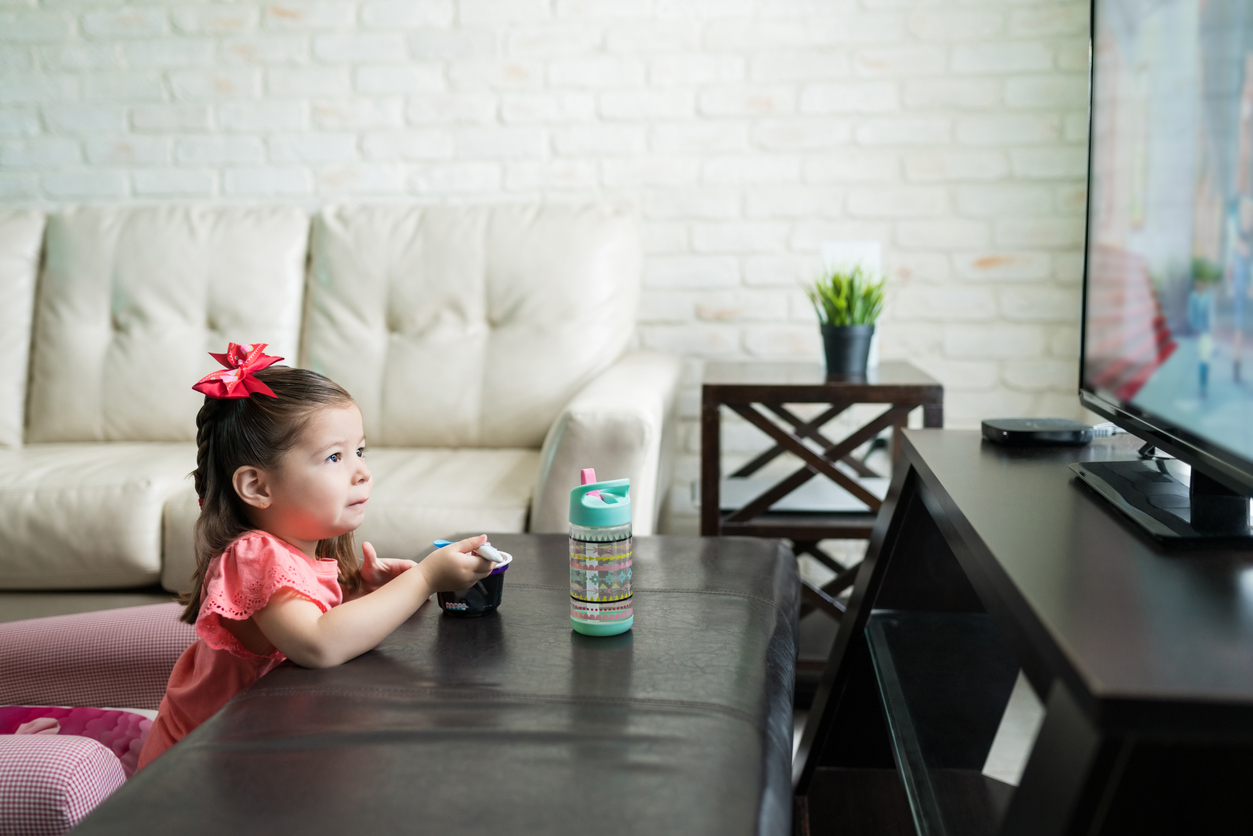 Screens and language do not make good bedfellows. According to a study by the organization Public Health in France published January 14, it would be best to avoid bringing young children in front of a screen (tv, tablet…) from the breakfast, before going to school.
In fact, the children of 3 years and a half to 6 and a half years who were exposed to the screens in the morning before school were three times more likely to develop disorders primary language, indicates well the Public Health of France in the results of his investigation.
It was conducted among 167 children aged 3.5 to 6.5 years old, born between 2010 and 2012 and diagnosed with primary language impairment, and 109 children, "cookies" do not pose a language disorder. The questionnaires were completed by their parents, recruited via 16 offices of general practitioners and 27 offices of speech-language pathologists in Ille-et-Vilaine. The data were analyzed and formatted in a scientific manner by Public Health, France. It should be noted that children whose language impairments were due to diseases gold disability (prematurity, hearing impairment etc), as well as those whose parents did not speak English were excluded from the study, to avoid bias.
Among the children with language disorders, 44.3 per cent were exposed to screens in the morning before school, compared to 22% of children "witnesses", without language disorder.
It is as well that the organization has seen a risk statistically three times higher for a young child to suffer from disorders of language if he is exposed to the screens in the morning before going to school. "And when this risk was associated with the fact to discuss rarely, if ever, the content on the displays with their parents, they were six times more likely to develop disorders primary language," says Public Health in France.
The authors of the investigation state that in this study, 94.2 per cent of children in both groups had access to television, half (53.5%) had access to the tablet and a third party had access to a computer (32.4 per cent), a game console (34,9%) or a smartphone (with 30.2%).
They also believe that it is mainly the time of exposure (the early morning), which seems harmful here, more than the exposure time to the screens (20 minutes on average in the morning). "This can be explained by the fact that exposure to screens early in the morning depletes the attention of the child, which is less suitable for learning for the rest of the day", still wrote the six authors of the study. And conclude that "exposure to screens in young children is a public health problem [for which] the health professionals of the early childhood have an important role to play in prevention by informing parents about the risks incurreds".
Source : Public Health France