Somewhere, it's brilliant. Spotify has launched a new feature that allows you to build a reading list based not only on the tastes of the user, but also… on one of his four-legged companion ! The tool, available at this address, are asked first to select the pet who reigns supreme at home : dog, cat, hamster, iguana or bird. The tool then needs to know a little more about the character of the beast : is it energetic gold relaxing ? Rather friendly gold shy ? Apathetic gold curious ?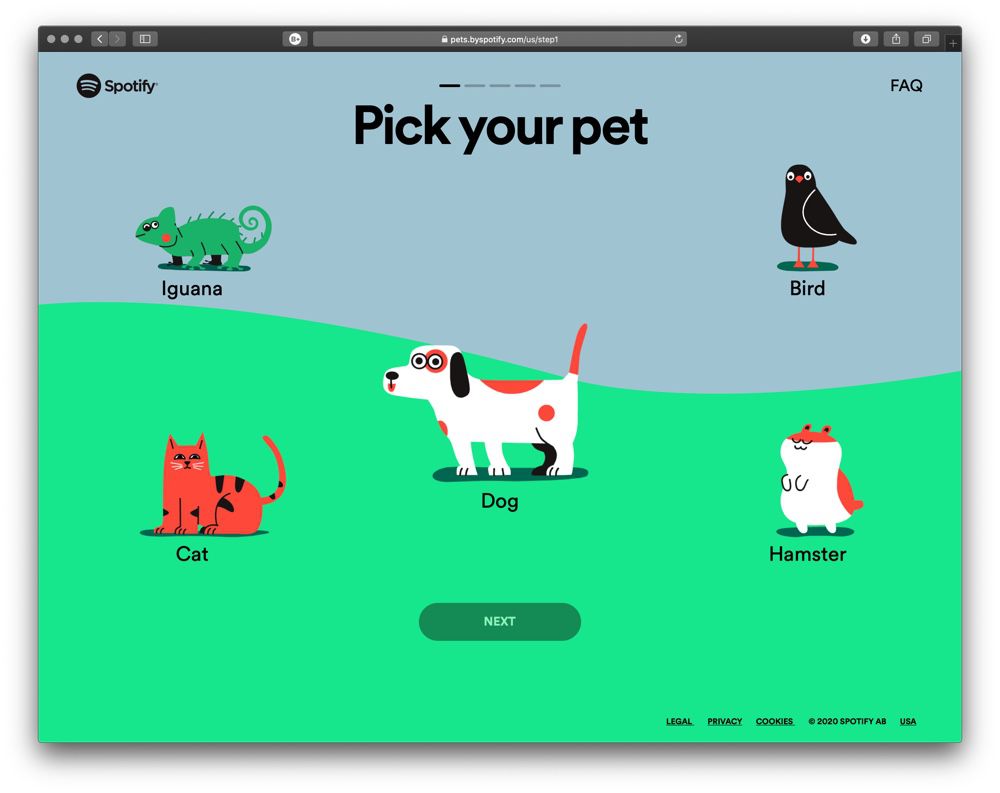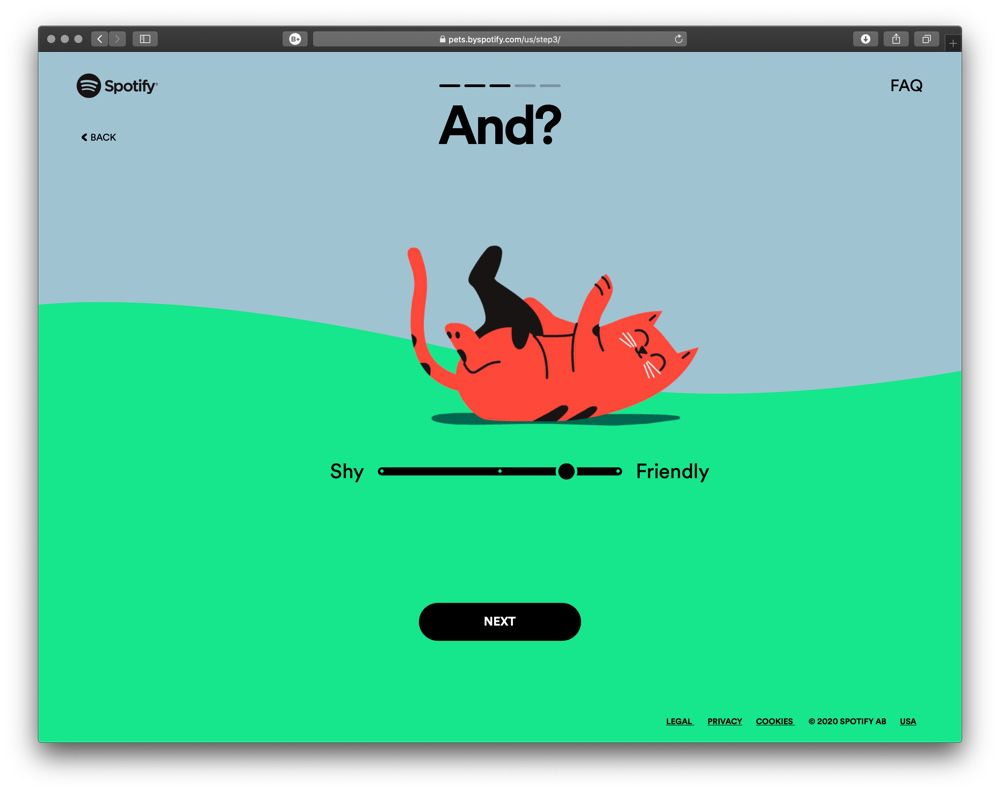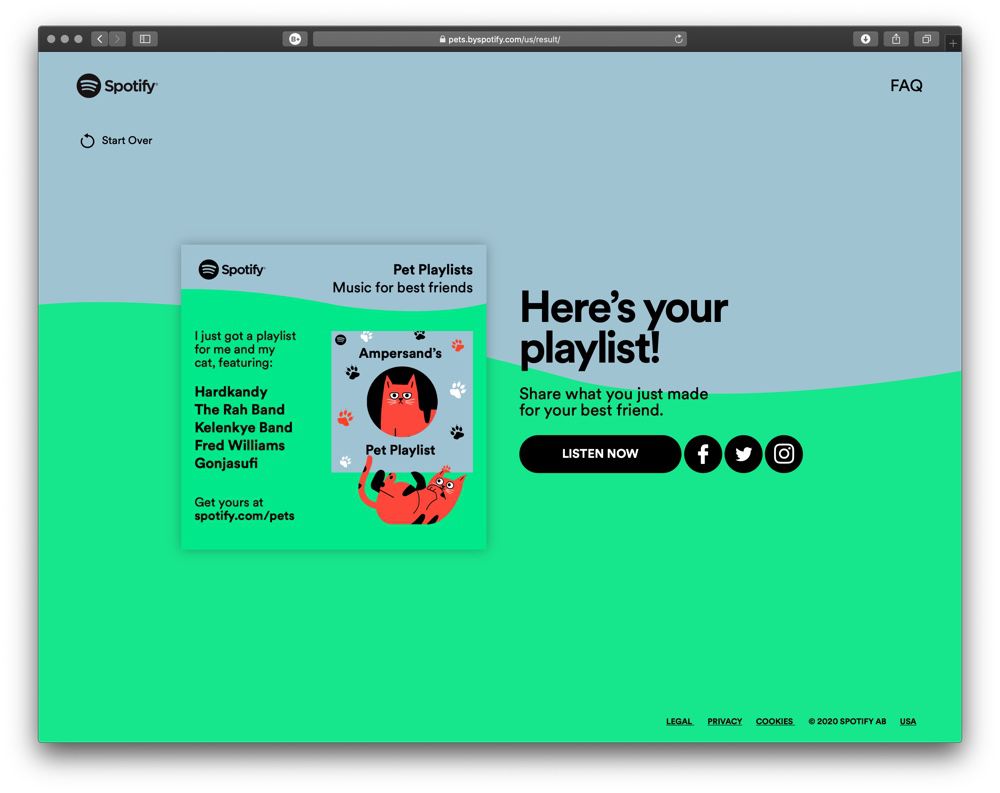 Based on these responses, and in moulinant the musical preferences of the subscriber, Spotify creates a playlist that is expected to seduce the bipeds and quadrupeds of the house. A playlist which will bear the name of his companion, and that we can add to his library or to share (note that the visual of the cover is customizable, we can add the head of his creature).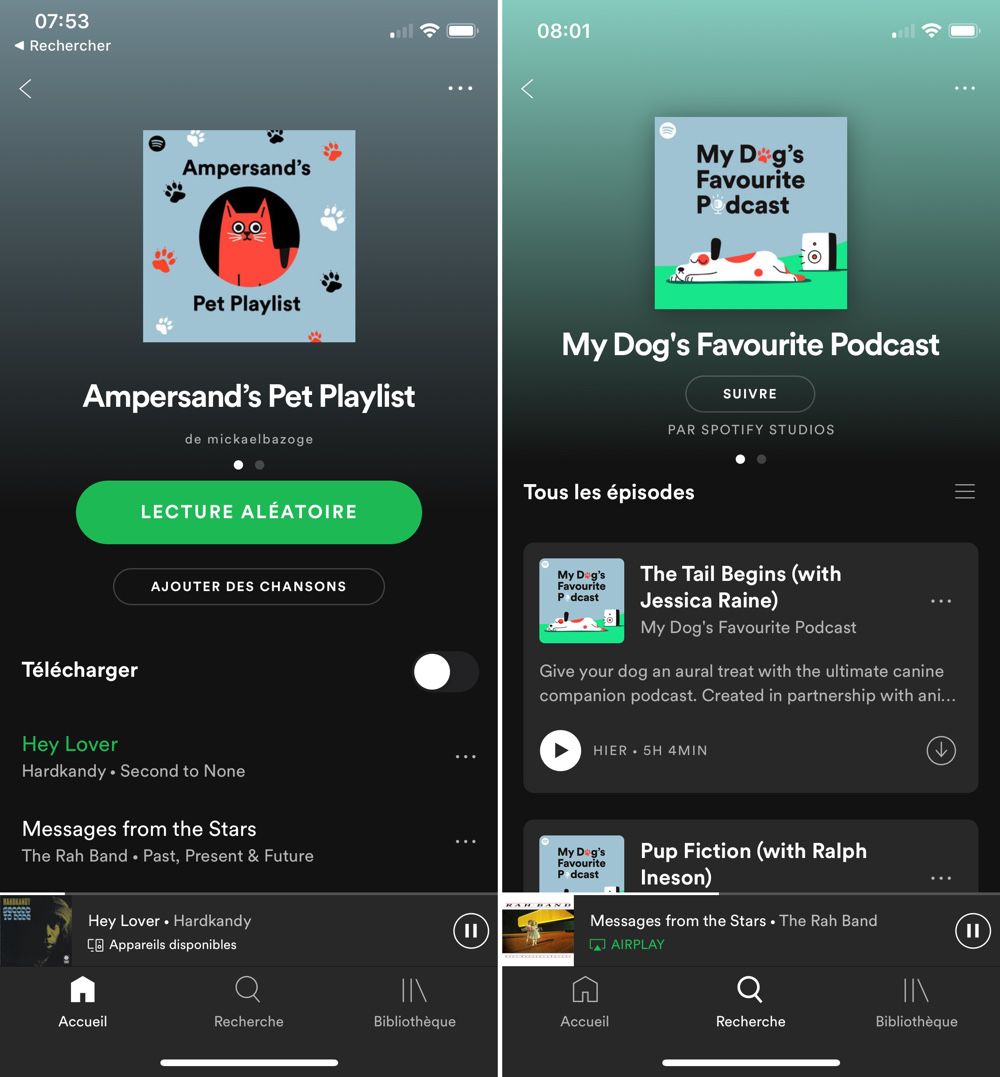 Spotify also has a new podcast home at the destination of the doggies, My Dog's Favourite Podcast. Developed with experts in canine behaviour, this show occupies the clébards lonely during the day, when their masters are not there. These are podcasts of 5 hours, with narrators different (speakers only in English, unfortunately), which combines the sounds of nature and musical sequences. This is where humanity is rendered.