Nomad has today launched a new docking charging by induction, the Base Stand, the prop master as the successor of its Wireless Stand. If the principle is effectively the same (it is a dock sleek design and good taste), this new product proves to be far more versatile. It uses two coils, which allows him to charge yr iPhone positioned vertically as horizontally.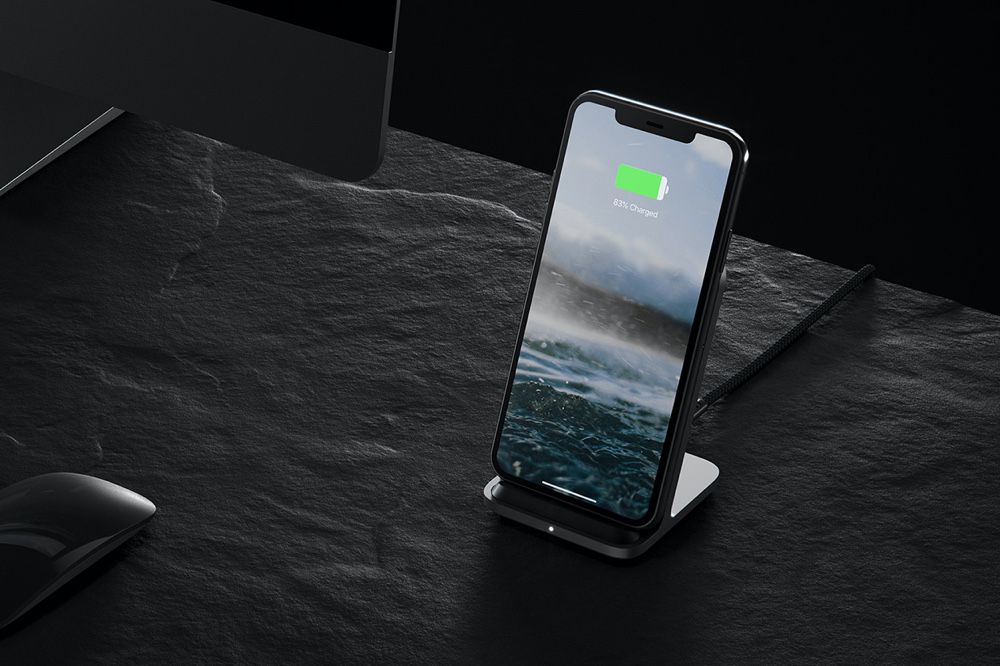 Better yet, the position of the coil in the bottom of the load is able to snag the case of the AirPods, whether it's AirPods Pro gold the 2nd generation. For the rest, Nomad has not mégoté on the materials : the frame is aluminum, the coating on the leather pad. A LED indicator is also present for the status of the charging. To see if it is too bright to be used on the night table.

The Base Stand is connected to the hands via a USB port-C. The manufacturer shall provide a 2-meter cable, and an adapter 18 watts (with USB output-A, which is a shame). The price is $100.