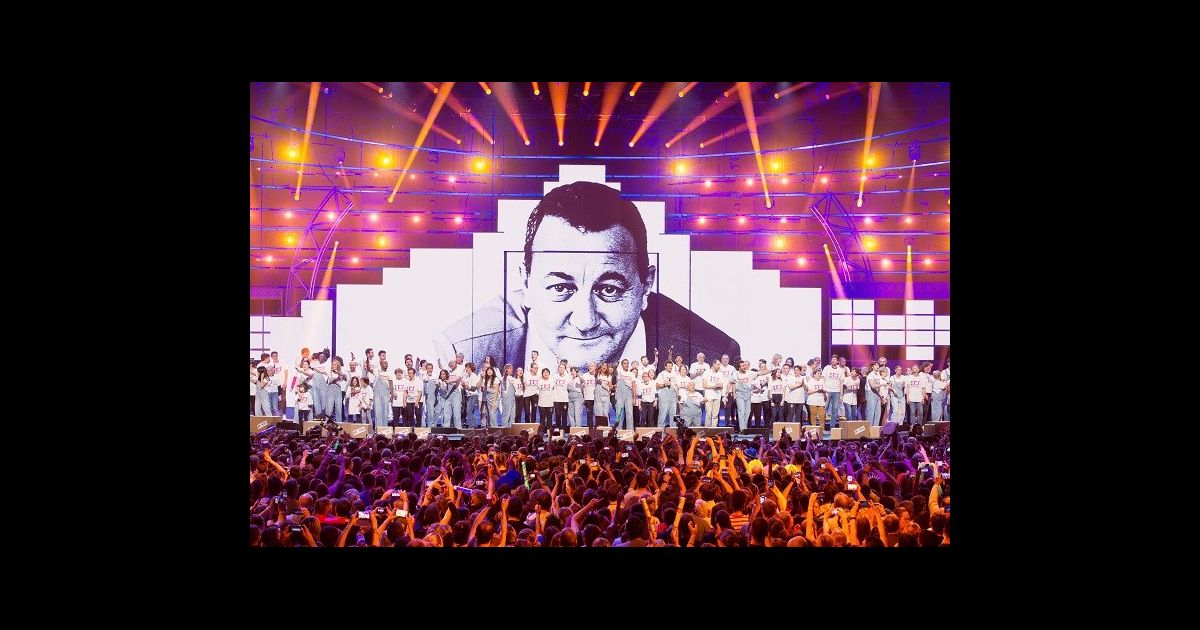 The approach to the launch of the new tour of the Enfoirés, the new anthem of the gang was revealed on Monday 13 January 2020. Called next to you, it has been composed by the band Boulevard des Airs and the singer Tibz. It is a song to the tunes of pop folk, which brings together the voices of all the Enfoirés, including Zazie, Christophe Maé, Julien Clerc, Jenifer, Amel Bent , or Christophe Willem. Together, they sing the solidarity and the fraternity.
By putting the song on the market, the goal is obviously to raise funds for the Restos du Coeur. Every year a new anthem comes to representing the new edition. It succeeds to those written earlier by Jean-Jacques Goldman, Vianney, Soprano but also MC Solaar and Gregory. The series of shows will begin on January 15 and will end on the 20 of January following. The Enfoirés will meet for seven exceptional concerts at the AccorHotels Arena in Paris. The show, titled The Bet(s) of the Enfoirés, will be subsequently broadcast on the French tv channel TF1, as usual.
In addition, it will be thirty years of Enfoirés. On this occasion, the production has recruited new kids, to know the singer Vitaaand the rapper Black M and the comedian Inès Reg as it is indicated on the official Twitter account of the company. "I have the immense pride to make this announcement and I am so impressed. It has now been 30 years since the Enfoirés put glitter into the lives of all those who need it. And today, I have the happiness to tell you that I joined the troupe Enfoirés. See you very soon at Bercy for concerts amazing. I am very happy to bring my little stone to the building. I am in a hurry", in particular, forward this last. Other new, Véronique Sanson, could well make his comeback in the troop. Many people believed recognize his voice in the new anthem. It must be said that the singer has never hidden his desire to return, she was part of the first artists to be engaged with Eddy Mitchell, Michel Sardou and Johnny Hallyday. Answer very soon…
In 2019, Ary Abittan, Malik Bentalha, Claudio Capéo, Kylian Mbappé gold Slimane had joined the group. Note of course that a double CD and DVD of the concert will go on sale the day after the broadcast on TF1. Each sale allows the association to distribute 17 meals.