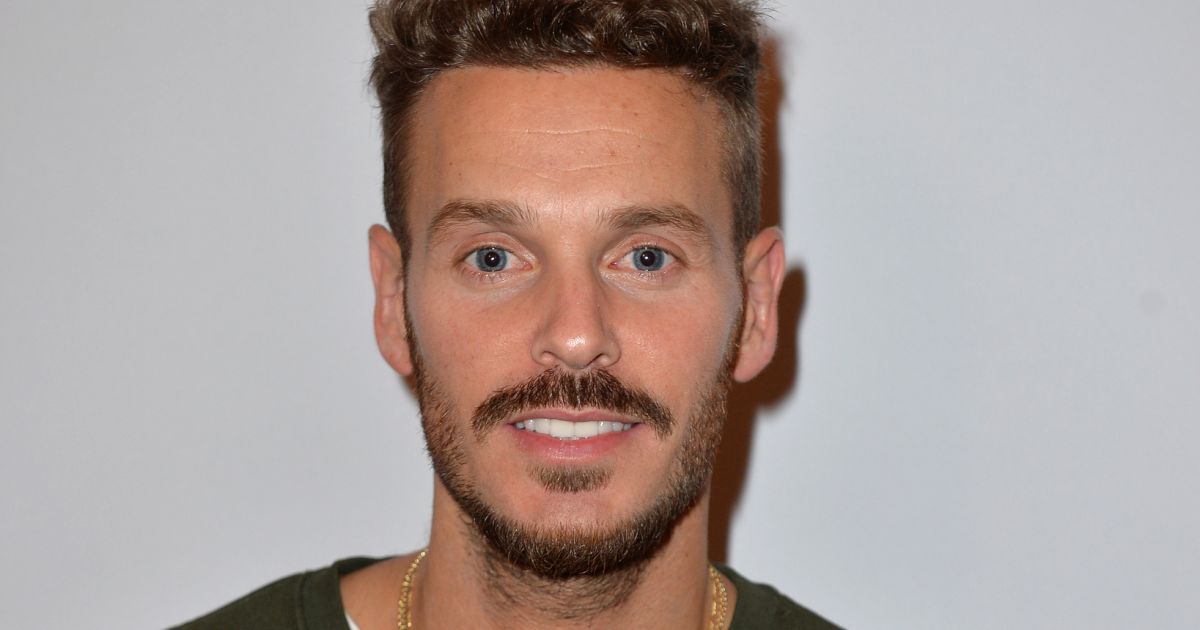 The ceremonies will follow but not alike. While America has praised her many talents to the New York Film Critics Circle, Golden Globes and Critics ' Choice Awards, this will soon be in France to take up the slack.
On march 14, 2020, the 15th ceremony of the Globes will open sti doors at 21h live from the Salle Wagram, in Paris, in order to reward the seventh art, such as the small screen, with a detour by the boards of the theatre and recording studios. Attention, a few tasty surprises hidden in the list of the named, those who wait two months before you know if, yes or not, the recognition is there, following the votes of the Academy's 80 editors-in-chief, journalists, critics, specialty and culture of all mediums.
For this new edition of Globes, an actress of prestige has agreed to take on the role of honorary president. It is the sublime Monica Bellucci. "I am honoured and very touched by the affection that France carries me ever since, "said the ex-wife of Vincent Cassel. The actress, 55 years old, succeeds as well to Juliette Binoche and Isabelle Huppert.
"A symbol of cultural diversity both in France and abroad, Ms. Bellucci shines through his eclectic career and prestigious. I am so very happy to celebrate our future award winners at sti sides, as well as with journalists culture that make up our Academy", was delighted Mehdi Hamdi, Chairman of the Globes, on January 10 last, the day of the announcement about Monica Bellucci.
The Globes 2020 : The official list of appointed
BEST FILM
– Thanks be to God, of François Ozon
– Outside the norm and Eric Toledano & Olivier Nakache
– The Belle Epoque of Nicolas Bedos
– The Wretched of Ladj Ly
Portrait of girl on fire by Céline Sciamma
BEST ACTRESS
– Fanny Ardant in The Belle Epoque of Nicolas Bedos
– Anaïs Demoustier in Alice and the Mayor of Nicolas Pariser
– Ana Girardot in Two me of Cedric Klapisch
– Adele Haenel in the Portrait of the girl on fire" by Céline Sciamma
– Doria Tillier in The Belle Epoque of Nicolas Bedos
BEST ACTOR
– Daniel Auteuil in The Belle Epoque of Nicolas Bedos
– François Civil in Two me of Cedric Klapisch
– Jean Dujardin in I accuse of Roman Polanski
– Benoît Magimel in We will finish all of Guillaume Canet
Denis Ménochet in Ghanks to God by François Ozon
BEST FOREIGN FILM
– Pain and Glory of Pedro Almodóvar (Spain)
– Joker of Todd Phillips (United States)
– The Traitor of Marco Bellocchio (Italy, Germany, Brazil)
– Once Upon A Time… In Hollywood by Quentin Tarantino (United States)
– Parasite of Bong Joon-ho (South Korea)
BEST COMEDY FILM
– Edmond Alexis Michalik
– I'll go where thou goest, of Géraldine Nakache
– The school Life of Grand Corps Malade & Mehdi Idir
– The Daim of Quentin Dupieux
– My baby Lisa Azuelos
BEST ACTRESS COMEDY
– Camille Cottin in The Mystery Henri Pick by Rémi Bezançon
– Cécile de France in Rebels of Allan Mauduit
– Adele Haenel in The Suede of Quentin Dupieux
– Zita Hanrot in The school Life of Grand Corps Malade & Mehdi Idir
– Sabrina Ouazani in so far everything is going well Mohamed Hamidi
BEST ACTOR IN A COMEDY
– Jean Dujardin in The Suede of Quentin Dupieux
– Olivier Gourmet in Edmond Alexis Michalik
– Alban Ivanov in Inseparable of Varante Soudjian
– Gilles Lellouche in so far everything is going well Mohamed Hamidi
– Fabrice Luchini in The Mystery Henri Pick by Rémi Bezançon
BEST SERIES GOLD MINI-SERIES
– Gear – Season 7, created by Alexandra Clert and Guy-Patrick Saintderichin (Canal+)
– Hippocrates, Season 1, created by Thomas Liliti (Canal+)
– The Bazaar Of The Charity Season 1, created by Catherine Ramberg and Karine Spreuzkouski
– The Wild – Season 1, created by Sabri Louatah and Rebecca Zlotowski (Canal+)
– Mytho – Season 1, created by Fabrice Gobert and Anne Berest (Arte)
BEST ACTRESS IN A SERIES GOLDEN MINI-SERIES
– Alice Belaïdi in Hippocrates Season 1, created by Thomas Liliti (Canal+)
– Louise Bourgoin in Hippocrates Season 1, created by Thomas Liliti (Canal+)
– Bérengère Krief in Tadpole Season 1, created by Aurélie Champagne, and Olivier Volpi (Canal+)
– Audrey Fleurot in The Bazaar of the Charity Season 1, created by Catherine Ramberg and Karine Spreuzkouski
– Marina Hands in Mytho – Season 1, created by Fabrice Gobert and Anne Berest (Arte)
BEST ACTOR IN A SERIES GOLD MINI-SERIES
– Jonathan Cohen in "Family Business "Season 1, created by Igor Gotesman (Netflix)
– Gérard Darmon in Family Business Season 1, created by Igor Gotesman (Netflix)
– François-Xavier Demaison in For Sarah – Season 1, created by Vincent Jamain (TF1)
– Romain Duris in Vernon Subutex Season 1, created by Cathy Verney, after the adaptation of the novel by Virginie Despentes (Canal+)
– Esteban in Tadpole Season 1, created by Aurélie Champagne, and Olivier Volpi (Canal+)
BEST FICTION UNIT
– Journey of a mom braqueuse of Clara Bourreau and Cécile Lugiez (TF1)
– Never without you Louna performed by Yann Samuell (TF1)
– The promise of water made by Cfhristian Faure (France 2)
– Republic performed by Simon Bouisson (France TV)
– A mother under the influence performed by Adeline Darraux (France 3)
BEST ACTRESS OF FICTION UNIT
– Laurence Arné in the Part of The suspicion of Christophe Lamotte (TF1)
– Chloé Jouannet in Never without you Louna Yann Samuell (TF1)
– Corinne Masiero in Columbine Dominique Baron (TF1)
– Muriel Robin in The First Forgotten of Christophe Lamotte (TF1
– Alice Taglioni in Never without you Luna , Yann Samuell (TF1)
BEST ACTOR IN A FICTION UNIT
– Kad Merad in the Part of The suspicion of Christophe Lamotte (TF1)
– Thierry Neuvic in lightning strike in St Petersburg Christopher Douchand (TF1)
– Rod Paradot in Never without you Luna , Yann Samuell (TF1)
– Matt Pokora in The First Forgotten of Christophe Lamotte (TF1)
Medi Sadoun in the Road of a mom braqueuse of Alexandre Castagnetti (TF1)
BEST SERIES GOLD MINI-SERIES FOREIGN
– Big Little Lies – Season 2, created by David E. Kelley, Usa (HBO / OCS)
– Black Mirror Season 5, created by Charlie Brooker, Great Britain (Netflix)
– Chernobyl Season 1, created by Craig Mazin, United States / Great Britain (HBO / Sky Atlantic / OCS)
– Casa De Papel – Season 3, created by Àlex Pina, Spain (Antena 3 / Netflix)
– Years And Years – Season 1, created by Russell T Davies, Great Britain (BBC One / HBO / Canal+)
BEST PIECE OF THEATRE
– 7 Year itch by George Axelrod, adapted from Gérald Sibleyras, directed by Stéphane Hillel
– Conversation around the portraits and self-portraits, reading, Fabrice Luchini Charles Baudelaire, Jean Cau, Philippe Lançon, Philippe Muray, and Arthur Rimbaud, directed by d' Emmanuelle Garassino
– Eric Dupond-Moretti at the Helm of Eric Dupond-Moretti co-authored with Hadrian Raccah, directed by Philippe Lellouche
– The invitation of Hadrian Raccah, directed by Philippe Lellouche
– The Idols , written and directed by Christophe Honoré
BEST ACTRESS
– Isabelle Carré in The Tasting written and directed by Ivan Calbérac
– Béatrice Dalle in the Elephant Man by Bernard Pomerance, directed by David Bobée
– Lea Drucker in La Dame de chez Maxim Feydeau, directed by Zabou Breitman
– Audrey Fleurot in Oj Alec Coppel, directed by Benjamin Guillart
– Marina Foïs in The Idols , written and directed by Christophe Honoré
BEST ACTOR
– Mathieu Amalric in The Collection by Harold Pinter, directed by Ludovic Lagarde
– Bernard Campan in The Tasting written and directed by Ivan Calbérac
– Eric Elmosnino in The Happy Stratagem of Marivaux, directed by Ladislas Chollat
– François Morel in I have doubts of Raymond Devos, directed by François Morel
– Guillaume de Tonquedec in 7 year itch by George Axelrod, adapted from Gérald Sibleyras, directed by Stéphane Hillel
BEST ONE-MAN SHOW
– Florence Foresti in Epilogue, mise en scène de Florence Foresti
– Roman Frayssinet in Then, directed by Roman Frayssinet
– Kyan Khojandi in A good evening, directed by Kyan Khojandi and Bruno It
– Muriel Robin in And poof !, directed by Muriel Robin
– Alex Vizorek in Alex Vizorek is a work of art, directed by Stéphanie Battle
BEST FEMALE PERFORMER
– Clara Luciani Sainte-Victoire super edition (Original Artist Services)
– Aya Nakamura Nakamura (Warner Music France)
– Vanessa Paradis Best of & Variations (Universal Music Division Barclay)
– Catherine Ringer Best of RITA MITSOUKO (Because Music)
– Véronique Sanson Duos-volatile (Sony Columbia)
BEST MALE PERFORMER
– Jean-Louis Aubert Shelters (Parlophone Music France)
– Christophe Christophe etc (Capitol Music France)
– Romeo Elvis Chocolate (Universal Music Division Barclay)
– Philippe Katerine Confessions (Five Of 7)
– Alain Souchon Soul fifties (Parlophone Music France )