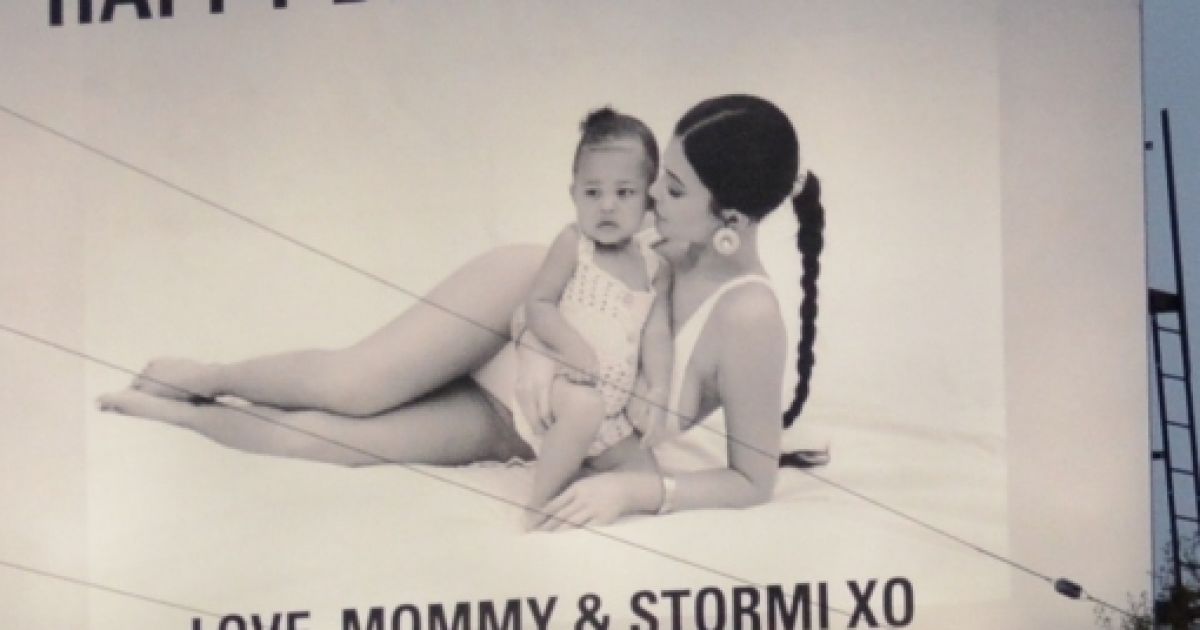 "What gift to give to a person who already has everything ?", is surely requested Kylie Jenner. For her lover Travis Scott, the bomb everything on the surprise effect. To do this, she wished him a happy birthday by posting a picture of their daughter, Stormi and her on a billboard.
Travis Scott (his real name is Jacques Webster (II) will be 27 years old on Tuesday, 30 April. The festivities started last Thursday with an evening surprise on the theme of super-hero saga animated Avengers. This week also, "The Flame" (the nickname Travis) has discovered a new gift made by his companion.
Kylie Jenner has posted on a billboard at the intersection of boulevards Santa Monica and La Cienega in West Hollywood, a photo of their daughter, Stormi (1 year) and it. The message "Happy birthday dad, with love, mom and Stormi" is inscribed on the image in black and white.
Travis Scott took the photo, a snapshot that he has shared with his more than 16 million subscribers in Instagram.