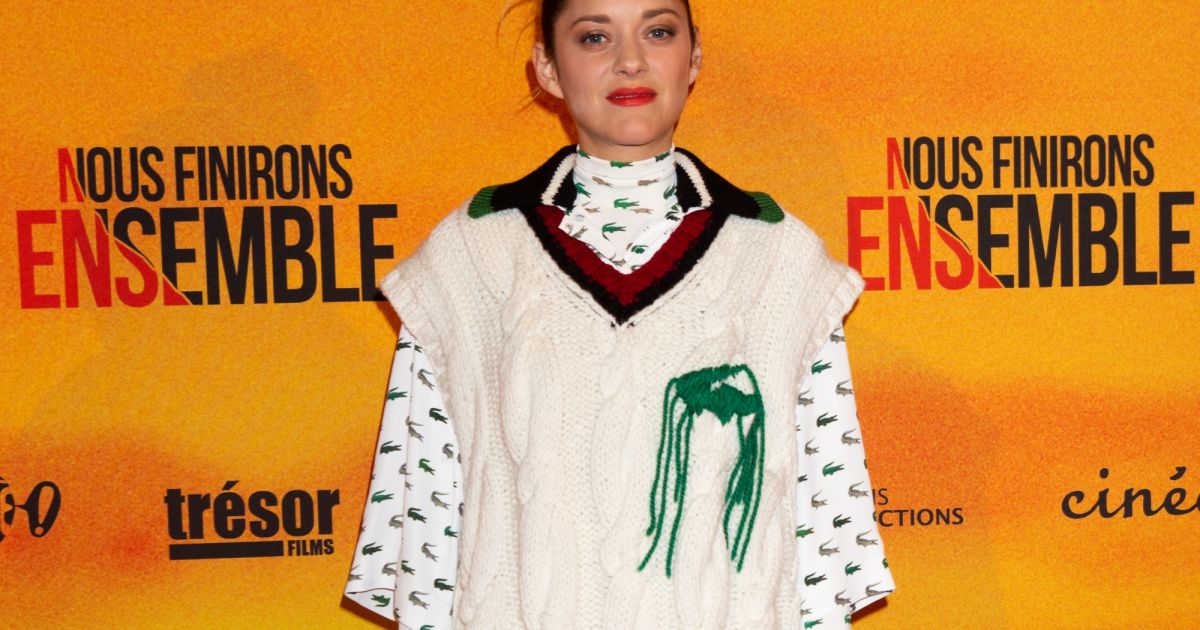 On April 23, 2019, cinema UGC Brouckère in Brussels, Belgium, hosted the premiere of We will end up together, the highly anticipated sequel of the Small Handkerchiefs. Naturally, it is its director, Guillaume Canet, who had come to promote, with one of the leading actresses of the film (and, incidentally, his companion for more than ten years), Marion Cotillard. This last was wearing an outfit very bold.
The mother of Marcel (age 7) and Louise (2 years) wore a whole dress a long loose-fitting turtleneck of the Lacoste brand. White in colour, this set which has the air of pajamas is printed with a multitude of small crocodiles, gold and green. Above, Marion Cotillard wore a giant sweater without sleeves, oversize and knitted, white, red, and green. The Lacoste logo was knitted on the left side, as always, except that he was disproportionately large and that the son of sewing exceeded voluntarily. A look that's very surprising for Marion Cotillard that we knew always elegant and class.
For his part, Guillaume Canet chose to do it sober, because he was wearing a jean and a T-shirt, black sneakers and a leather jacket. During this first belgian, there was not any team of the film, to the reverse of the evening presentation of the film in Bordeaux, a few days earlier.
In We will end up together, Guillaume Canet has once again directed his companion. A time is sometimes tricky. "It is always surprising ! On a tray, she is very generous, does not measure what it gives and does not care about the decision that we will keep to the end. (…) It is an actress very rich for a director, entrusted it to Version Femina. Beautiful memories of filming.