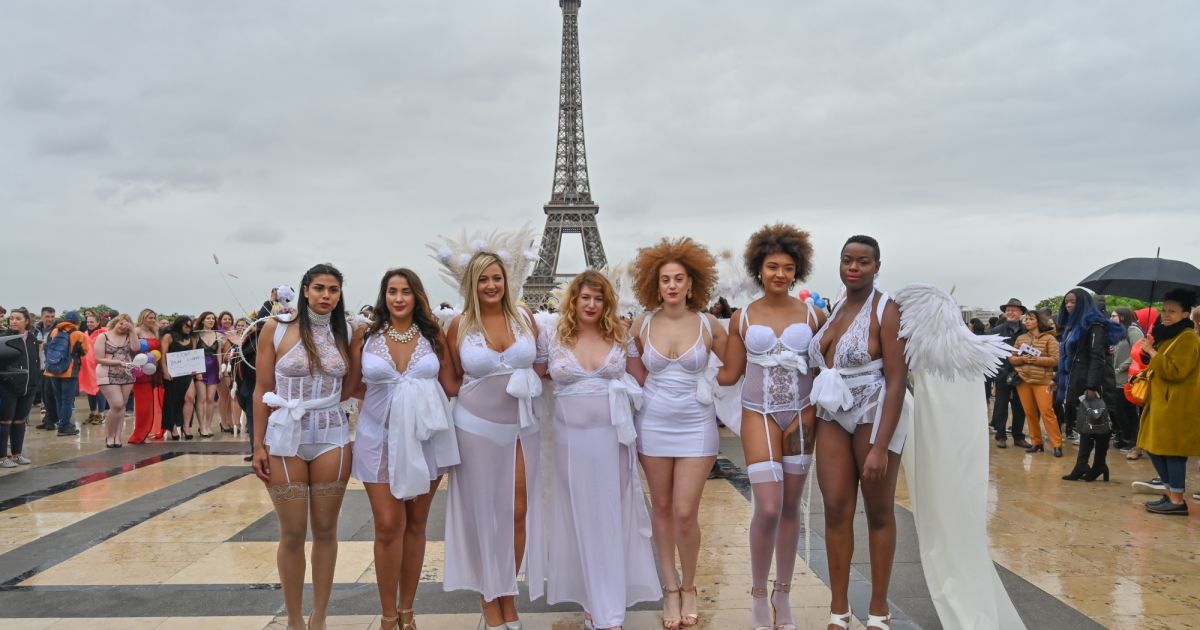 Long criticised for having made of extreme thinness, a trend, the fashion industry was opened up to other physical. The models in the "large size" are fighting for even more integration. Several of them marched this weekend in lingerie, at the foot of the Eiffel Tower.
The show "The All Sizes Catwalk" took place on Sunday 28 April 2019 by the end of the morning, on the Place du Trocadéro, in the 16th arrondissement. The creator of the event, Georgia Stein, and the stars of this happening in the open air braved the rain to parade around in lingerie at the foot of the Eiffel Tower, in front of a crowd of spectators, composed of tourists and photographers.
Baby dolls, shorties and garter belt were at the rendez-vous this event. Its objective was to call for more diversity on the catwalks at fashion shows, advertising campaigns, and specialist media.
Georgia and her talents have taken advantage of the end of their show to make a nod to a famous lingerie brand american, organiser of an annual parade. One of the participants wore a sign on which the audience could read : "Victoria, I'm an angel."