AgileBits has worked blood and water for several months to deliver the version 7.3 of 1Password. The big novelty of this new version is the ripolinage of 1Password mini, the "lighter" version of the safe deposit box that is displayed from its icon in the menu bar. The redesign is not unpleasant, we find everything we need quickly, starting of course by the search engine refines its results in the course of the seizure.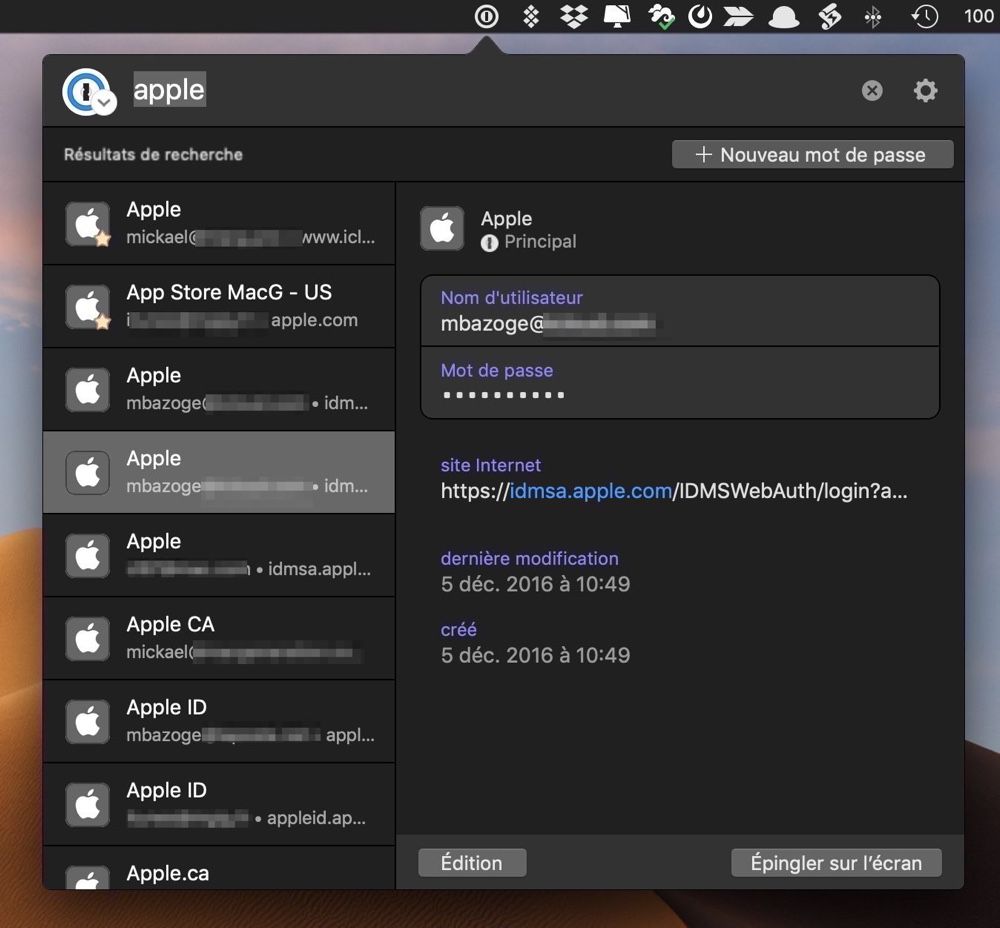 From this window, it is possible to access identifiers in a safe, to change a card, and of course, consult the information of an identifier. 1Password mini gives also the possibility to generate a new complex password which we will choose the length ; more importantly, you can decide that it is completely random or memorable (the best options).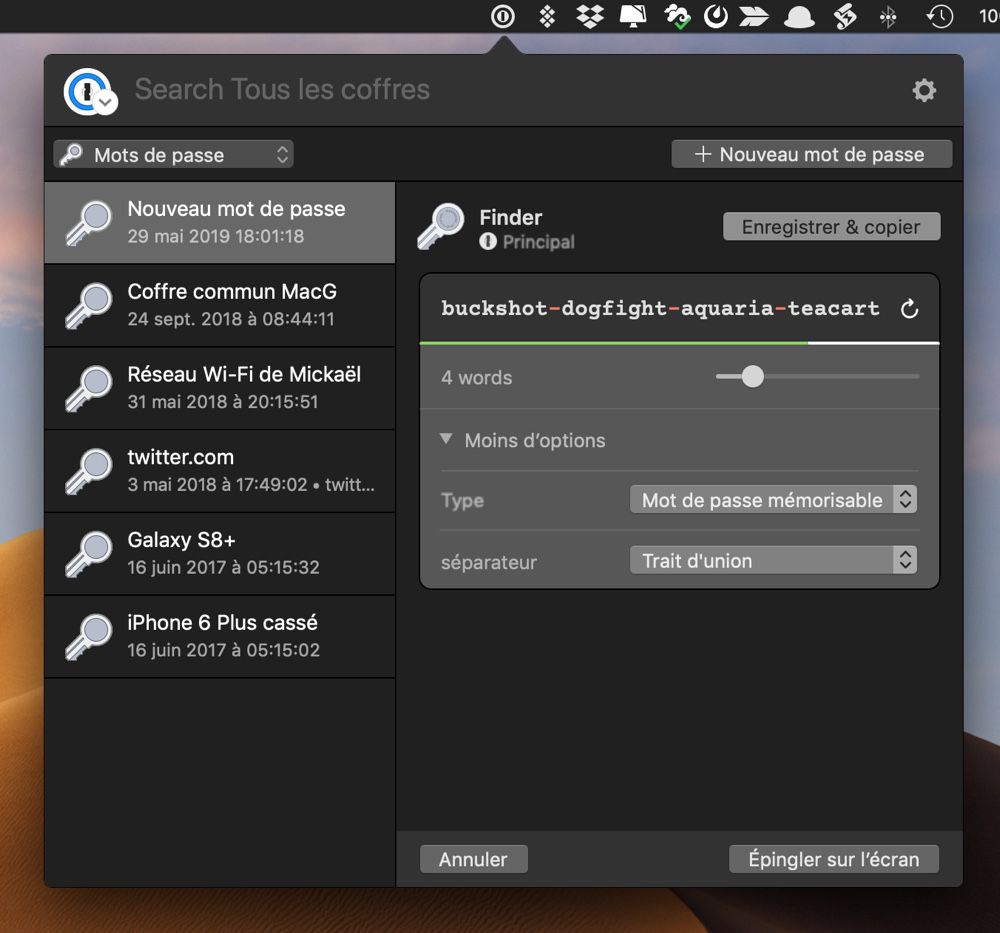 1Password mini also has the good taste to disappear when dragging/dropping id or password on the authentication form in a web site or an application.
In addition to this new head, the utility will suggest a user id by analyzing the content of the web site consulted. 1Password 7 is available for free on the Mac App Store and on the website of the publisher. It is then necessary to subscribe to a subscription (from 3.99 € per month or 37,99 € per year) to take advantage of all the functions beyond the first free month.