Anker launches the wall charger PowerPort+ Atom III to two USB-C and USB-A, the first of which is compatible with the different modes of fast charging. It will be of interest to many Mac users as iPhone or iPad.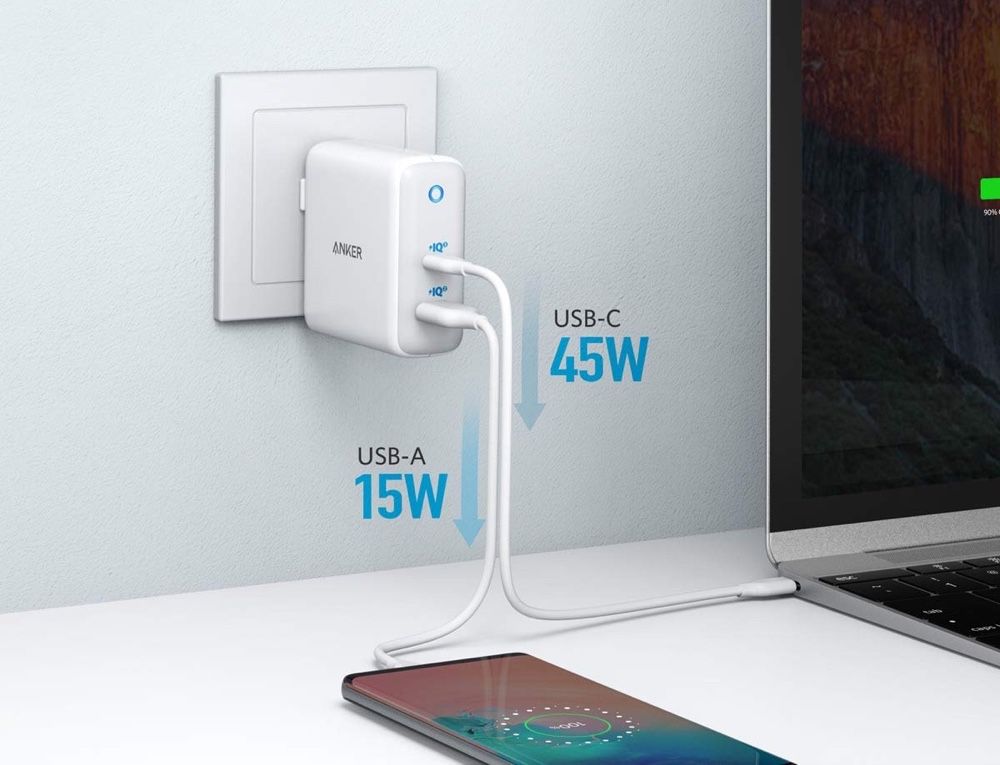 Its availability in Europe is scheduled for the end of the month, we pointed out to the props, to 46 €. For the time being it is only on Amazon US (note that the Apple Store French began also to reference Anker with a combo charger/battery).
The volume of the PowerPort+ Atom III is described as 15% more compact than the charger 60W for Apple. Its USB-C exemption 45W and, in parallel, the USB-A below provides 15W.
USB output-C is compatible with Power Delivery and 45W is enough for the iPad Pro (bundled with a charger 18W), MacBook (30W) and MacBook Air (40W). With a MacBook Pro 13″ (61W) it will have to wait for another model charger made in June and delivering 60W.
This USB-C works with the modes of fast charging Samsung, Qualcomm Quick Charge 3.0) and it will also benefit the iPhone 8 and the following, which can be filled with up to 50% in 30 min with this type of party chargers.