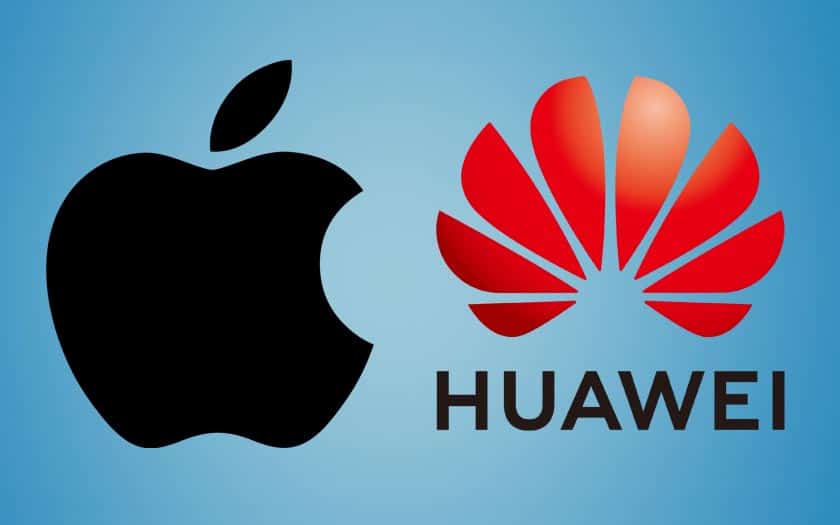 While Apple now sells fewer smartphones than Huawei, it remains in a separate dimension in terms of financial results. Cupertino's firm generated five times more profits than its Chinese competitor in the first quarter of 2019.
Already leading in 2018 and firmly anchored in second place among smartphone manufacturers, Huawei again surpassed Apple in the first quarter of 2019 in terms of mobile sales. Despite the controversies surrounding 5G and its alleged links with the Chinese government, the group is doing well. Huawei even plans to become world number one in front of Samsung by 2020. But not all of these sales translate into huge profits.
Huawei sells more smartphones, but its margins are much lower
GizChina reports that Apple earned five times more profits than Huawei in the first quarter of 2019, even though Cupertino's firm made its worst quarter in years. Apple no longer reports its sales figures but is estimated to have sold only 36.4 million iPhone over the period, for a market share that collapsed to about 12% (59 million smartphones sold and 19% of pdm for Huawei).
The fact that Apple is still able to enrich itself considerably in spite of this decrease in form proves that the American group remains extremely solid. It still manages to achieve huge margins on its iPhone and hardware in general thanks to its brand image and ecosystem to which many users are addicted. And feeling that the wind is turning on the hardware, the company led by Tim Cook is directing all its efforts on the services now.
After the success of Apple Music, attention is now turning to its Apple TV+ video service and, to a lesser extent, its Apple Arcade video game platform and its Apple News+Press stand.