The final versions of
iOS 12.3 and tvOS 12.3
are the opportunity for Apple to put in place a new brick in its ecosystem of services, with the new app Apple TV. In addition to a redesign of its interface, it hosts the service Channels that lets you subscribe to channels directly from the TV app (only in the United States). The programs of these networks can be downloaded for offline reading.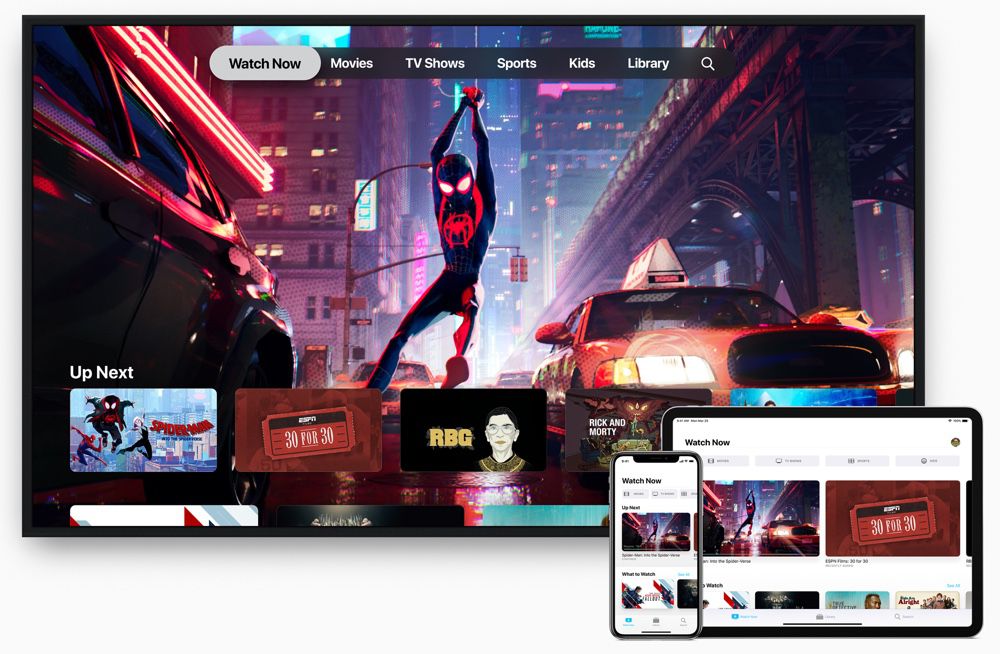 The app Apple TV is now open in over a hundred countries, where it aggregates content from more than 150 third-party applications and streaming services ; you will also find 100 000 movies and TV shows rented or sold in the iTunes Store, as well as a nice selection of movies in 4K. And of course, as soon as this fall, the catalog of Apple+ TV, the streaming service of Apple, will be proposed. We had the opportunity to
take a look
on this new application.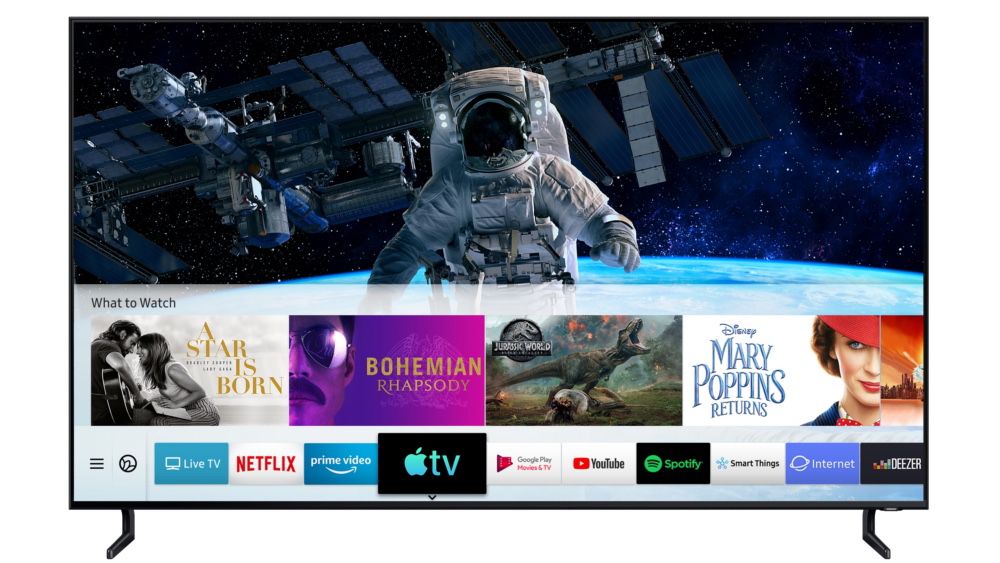 The app Apple TV does not shut off, however, not the only platforms in the constructor. It has officially made its appearance on Smart tvs 2019 of Samsung as well as a selection of tvs from the manufacturer of 2018. This application allows you to access the iTunes Store content as well as the channels on a subscription basis. Here is the
list
of compatible models :


Samsung FHD/HD 4, 5 Series (2018)


Samsung QLED 4K Q6, Q7, Q8, Q9 Series (2018 & 2019)


Samsung QLED 8K Q9 Series (2019)


Samsung The Frame Series (2018 & 2019)


Samsung The Serif Series (2019)


Samsung UHD 6, 7, 8 Series (2018 & 2019)
These tvs are ushering in also the AirPlay support 2. This will also be the case for models of other manufacturers partners, but it will still have to wait a bit : connected tvs from Vizio, LG and Sony will be able to enjoy AirPlay 2 and HomeKit "
later this year
" (read :
AirPlay 2 and HomeKit are installed in tvs of LG, Samsung, Vizio and Sony
).