In the meantime humanity is torn, you can still see — in nearly real time — the beauty of our blue planet in the background screen of our Mac. The application Downlink, free download, installs on the computer images of the small ball lost in the vastness of space.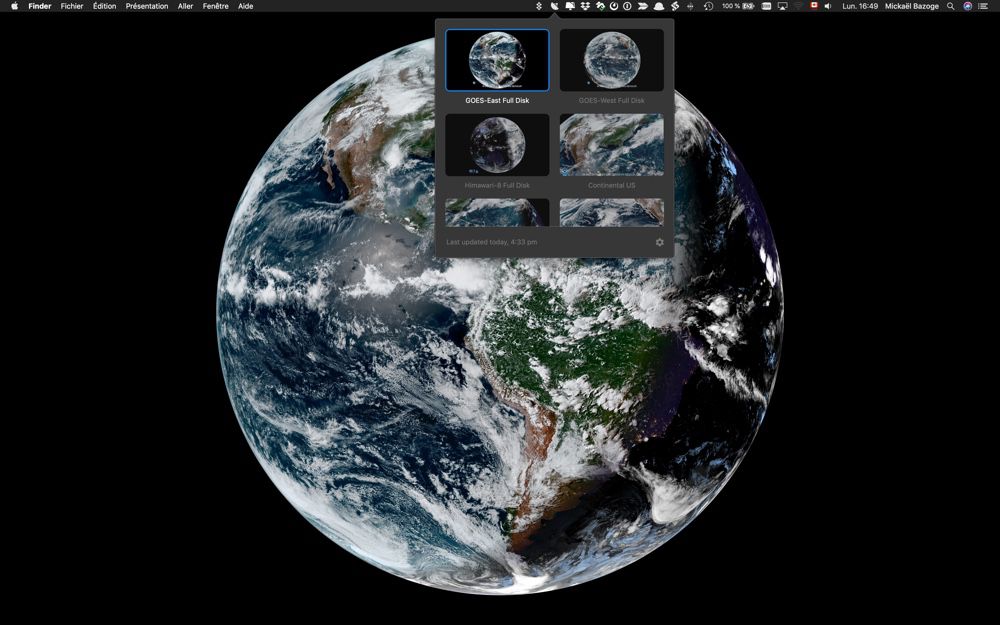 The images come from three geostationary satellites (GOES-East, GOES-West , and Himawari-8) who regularly take snapshots of the Earth. Downlink retrieves these images and offers to update them on the Mac every 20 minutes, or every hour (your choice). There is plenty to see in the country !
The menulet utility allows you to select one of eight views proposed (largely in the Americas, the Pacific and the Caribbean). The developer Anthony Colangelo promises by the result of new sources of satellite.