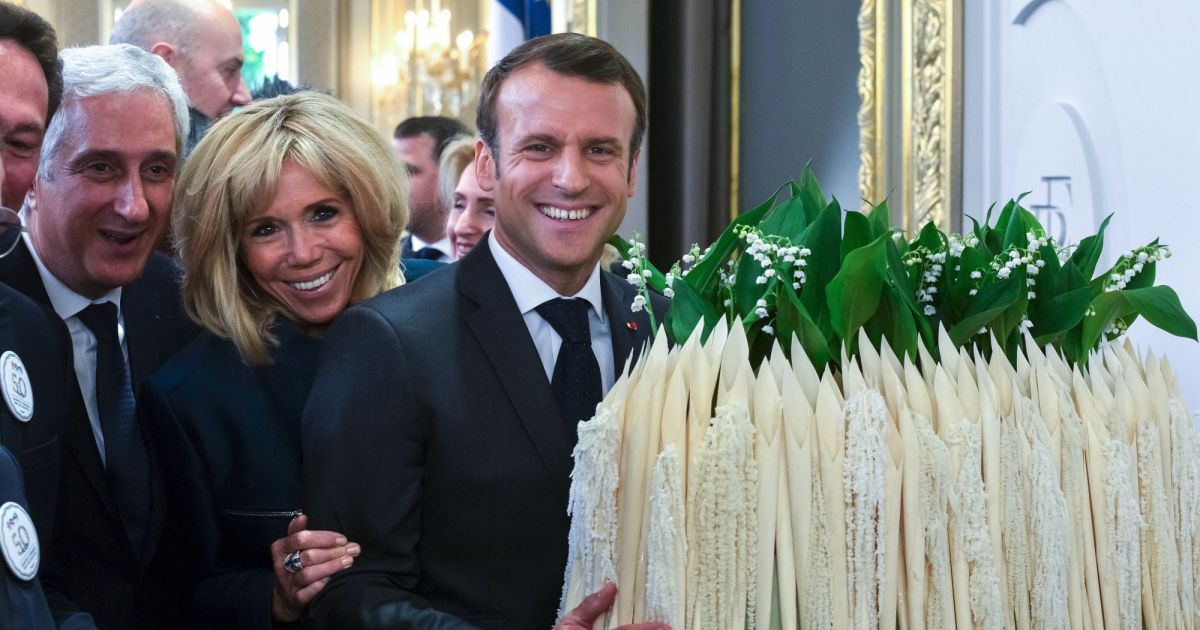 This may 1, 2019, in a neighborhood of the Elysée palace cordoned off by fear of the "black blocks", Emmanuel Macron had invited 400 professionals of the trades of mouth and flowers for the traditional ceremony of the lily of the valley, around a sumptuous buffet. All smiles at his side, the first lady Brigitte Macron went to the encounter of the many guests.
"I am pleased to receive you here, Brigitte, because it is a tradition to give lily of the valley and it is good, in the time when things are changing, that the traditions which have a meaning, a symbol, be required. In any case, I should like, said the president of the Republic, to the assembly gathered in the hall, as reported in AFP. May 1st is the feast of all those who love, work, cherish, because they produce, because they are, because they know that by the work we build the future. Thank you for bringing these values to work every day for our Nation, "said, then tweeted, the head of the State.
Emmanuel Macron has remained an hour and a half with the professionals in making the tour of the stands. He received the traditional lily of the valley on may 1st, presented by Stéphane Layani, head of the market of Rungis, which thanked him for "giving in to this tradition" dating back to the Renaissance. In the hall, several large stands and buffets were prepared, provided by Rungis and prepared by the best workers of France, and apprentices, with teams from the head of the Elysée palace Guillaume Gomez, where trônaient seafood, cheese, fruit or cakes.