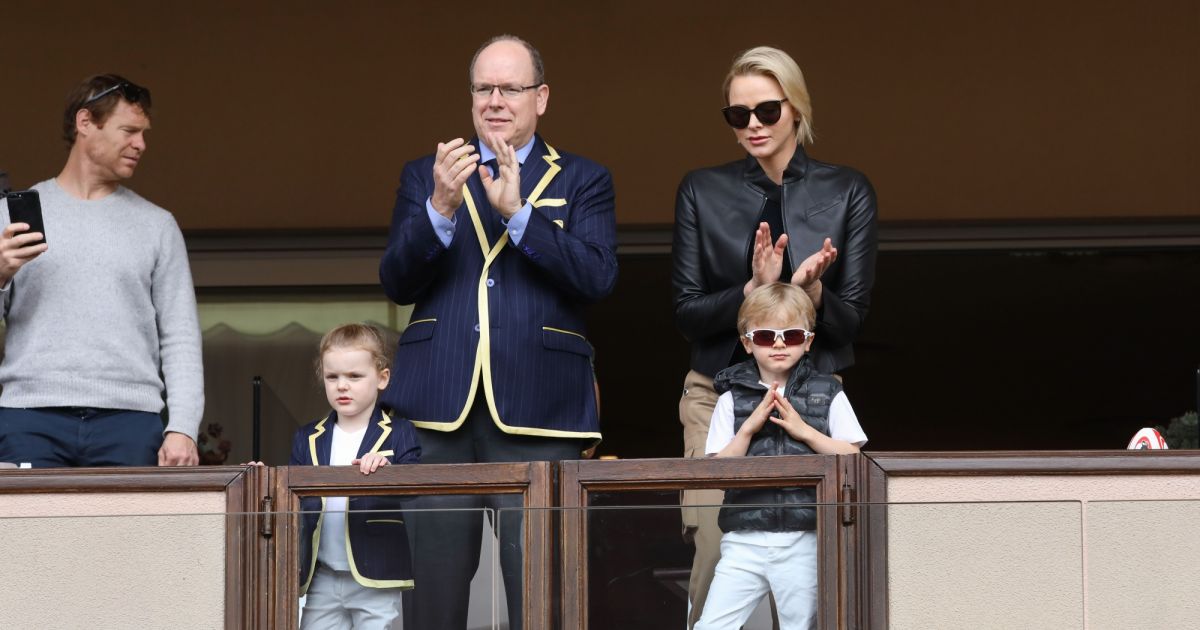 Usually, the stade Louis II is the temple of football on the Rock, but not this Saturday 11 may 2019 ! On this day the rugby was in the spotlight, in the presence of prince Albert of Monaco, his wife Charlene, of Jacques and Gabriella of Monaco, their twins aged 4 years old, but also of Gareth Wittstock, brother of princess Charlene.
The whole family watched from the stands, to the traditional tournament of Sainte Devote Rugby. For the first time since its creation, a United States team participated in the competition. Organized by the Fédération Monégasque de Rugby with the support of the Foundation, Princess Charlene of Monaco, the tournament category U12 welcomed 17 teams of boys and girls from 14 different nations (Abu Dhabi, South Africa, Andorra, England, Dubai, Spain, Usa, France, Georgia, germany, Mauritius, Italy, Monaco, Switzerland, Russia. Another new feature of the edition 2019, Abu Dhabi, Andorra, Spain and the United States.)
The objective of the Tournament of Sainte Devote is to highlight the values of rugby, close to the Foundation Princess Charlene of Monaco, beyond the sporting aspect. These meetings illustrate the team spirit and the notions of generosity, of solidarity and respect that allow children to better accept and build harmoniously side by side. The presence of Jacques and Gabriella then took all its meaning.
Always so mischievous, twins of 4 years have encouraged the young athletes from the four corners of the world. If James wore a jacket without sleeves, Gabriella was attached to his dad with a jacket decorated with a crest of Monaco. The last appearance of the twins dating back to April last, whenthey had visited for the first time in Disneyland Paris with their parents.
On the eve of the appearance in the family, Charlene of Monaco, 41-year-old had participated in an initiation in first aid organized in the swimming pool at the stade Louis II. The swimmer was made in casual attire, dressed in a jogging three bands.
For his part, Albert of Monaco was visiting in Italy Thursday, may 9, in San Demetrio Corone (Calabria), as reported by Nice-Matin in its edition of may 11. This small village would be the first stronghold outside of Grimaldi's and now has a panel attaching it to the "historical sites of Grimaldi of Monaco."