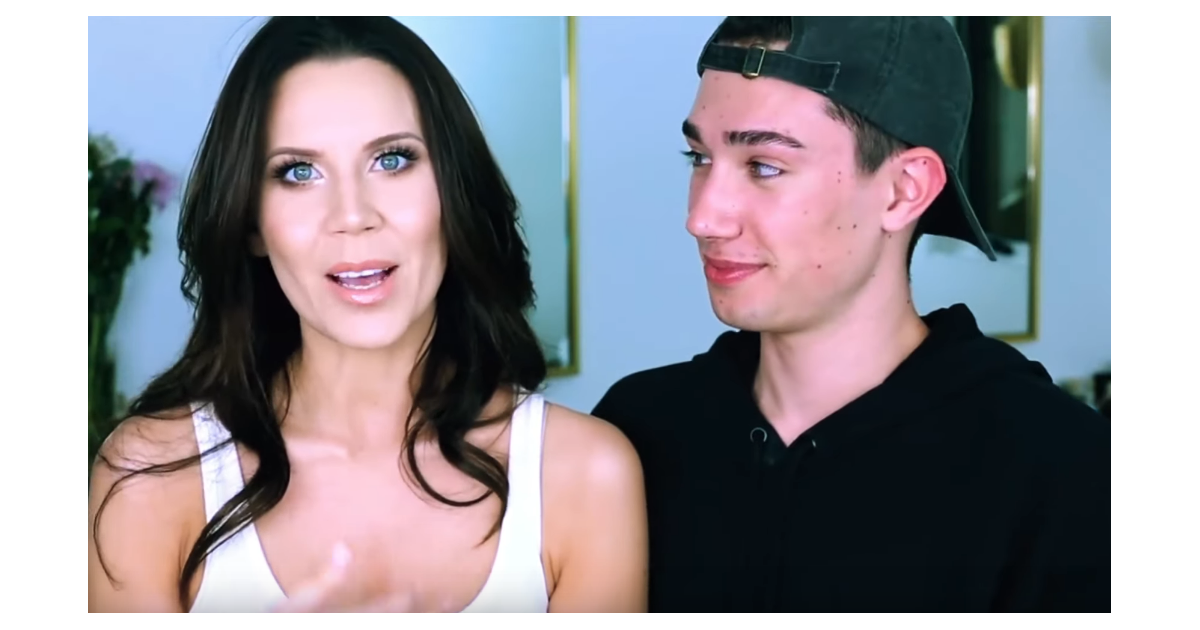 Friday, may 10, 2019, James Charles was the youtubeur beauty the most followed in the United States, with 16 million subscribers. It took Tati Westbrook , to make a long video of 43 minutes that he lost 3 million. What has happened in the past ? We will explain the scandal that is rocking YouTube.
Vitamins and tears
James Charles is a youtubeur of 19-year-old who started YouTube three years ago. From nothing, he has received the much needed assistance of Tati Westbrook that has really taken under his wing, dealant its contracts and providing large partnerships with brands. He called even the youtubeuse 37-year-old "mom". The trouble began in late April when James Charles published a story Instagram promoting Sugar bear hair, food supplements for sleep. This brand is a competitor for the direct brand of vitamins Tati, Halo Beauty. After a few minutes, the youtubeuse published a story of her crying, saying that she had been "betrayed" and that someone had "enjoyed it".
"I don't care, I'm a celebrity"
A few days after, on Friday, may 10, 2019, Tati Westbook published a video of 43 minutes, explaining why she no longer had any friends with James Charles. She is known for staying out of scandals and not talk about his private life. "I don't think that promoting sleeping pills to children, that look like candy, is a good idea", she says, since James Charles has an audience very young. Tati then explained that he had a behavior very moved, especially during his birthday party, where her whole family was present. He "told every detail of what he wanted to do to the server, sexually speaking" in front of everyone. She explains to him then that this server is heterosexual, to which he reportedly replied : "I don't care, I'm a celebrity."
According to Tati, he would have tried several times to take advantage of his notoriety to persuade young subscribers heterosexual. "I think that every man is a little gay, "would have said James Charles to his own father, in front of the youtubeuse. "You use your glory, your power and your money to play with the emotions of the people. You the threats of ruining them, cover them with shame, and you do it for sexual favours, even if they are straight, "laments Tati in his video. View to date over 33 million times, it has lost 3 million subscribers, James Charles (and continues to make him lose).
Response of James Charles
The youtubeur of 19-year-old has quickly responded to the video of his former girlfriend. "The hardest part in all of this is that I know that there is nothing that I can do or say to deserve this friendship, or your trust, "he says. Many times, I have acted under the influence of the impulse. I'm sorry."
As noted by the BBC, James Charles became the first youtubeur in the world to lose more than 1 million subscribers in 24 hours. Before his video, Tati Westbrook had 5 million subscribers. At the time of writing these lines, she has more than 9 million. James Charles has also lost the support of Jeffree Star, who has claimed that he tried to seduce her boyfriend.