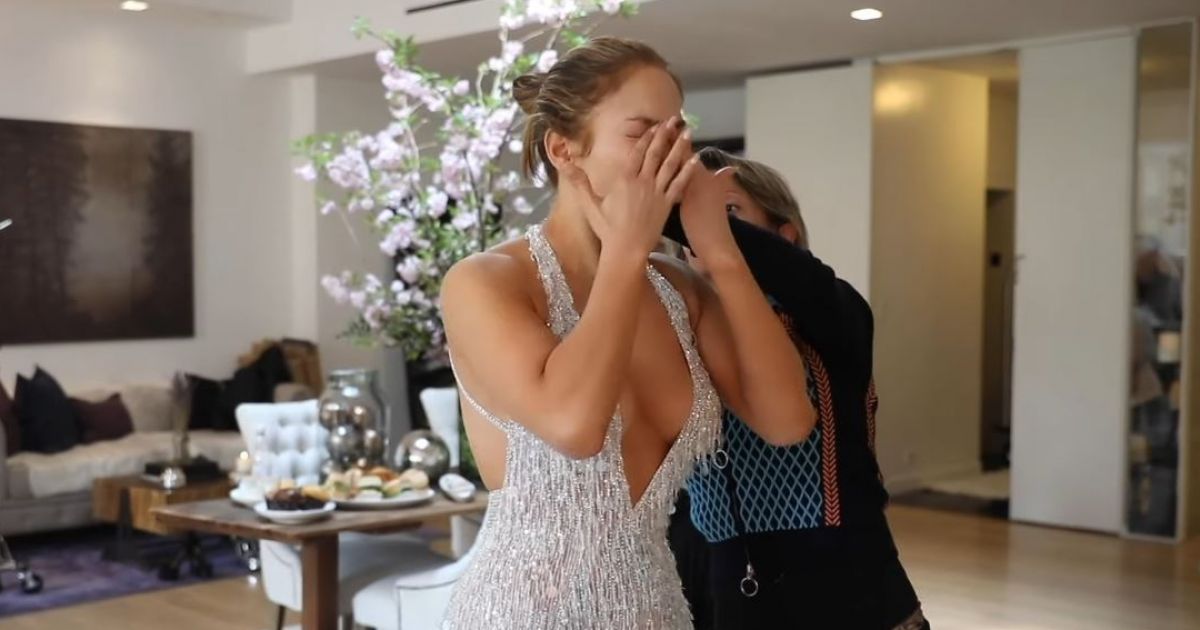 The Fashion world is recovering from an earthquake, of which New York was the epicenter ! Monday, may 6, 2019, the Big Apple welcomed a parade of stars on the occasion of the Met Gala. Jennifer Lopez has participated in this parade, wearing a dress designed by a friend who died recently, Luigi Massi. She pays tribute to him by unveiling the underside of his preparation for this great event.
Again this year, the houses and fashion designers have outdone themselves to dress up the guests at the Met Gala 2019. Jennifer Lopez has made trusted to Versace. The Italian brand, an orphan of its founder, Gianni Versace, has designed for the bomb 49-year-old a dress low-cut and slit in Swarovski crystals, opals, and macro-flakes.
In a video posted on YouTube, Jennifer Lopez is filmed during the fitting of her outfit of the evening. The future heroine of the film Hustlers shed a few tears during these touch-ups, tears caused by the death of the right arm of Donatella Versace, Luigi Massi, the victim of a heart attack on Tuesday 2 April 2019. He was 56 years old.
Luigi worked for Versace for thirty-three years. The dress Jennifer Lopez is the latest outfit to which he contributed.