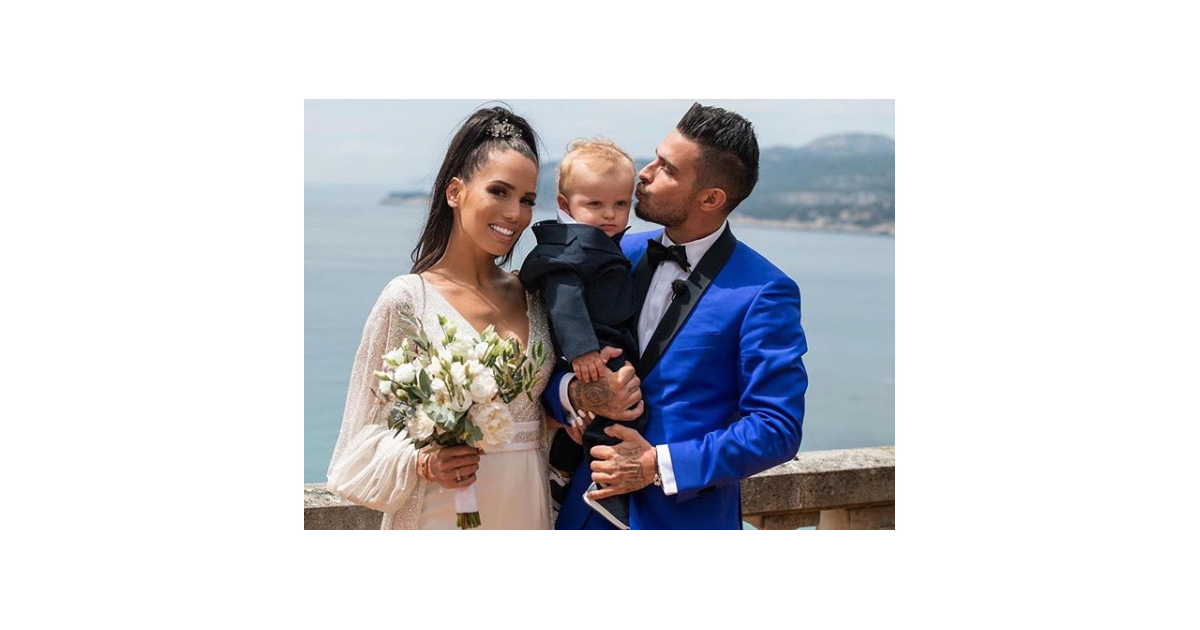 After years of love and the arrival of their son Tiago, born in may 2018, Julien Tanti and Manon Marsault celebrated their marriage ! In a ceremony which began on Thursday 2 may 2019 and that extends over several days. On social networks, the first pictures of the festival have been unveiled.
On Thursday, the mythical couple of Marseille (W9) said "yes" at Cassis, in the South of France. In front of the mayor, Julien Tanti wore a blue suit while Manon Marsault, wearing a ponytail high, is displayed in white jumpsuit and sequined sleeved flying.
After they recovered their family, the lovers were reunited with their family, friends and comrades of filming became friends as Paga, Greg, Nacca, Benjamin Samat, Adixia, Milla Jasmine, Julien Bert, or even Nikola Lozina. The parents-to-be Carla Moreau, who had a cute baby bump, and Kevin Guedj were also of the party, just as Magali Berdah, the patron saint of Shauna Events, agency e-influencers in which the bride and groom had signed. This last, as well as Carla Moreau have also had the honor of being the witnesses of Manon Marsault.
In the aftermath of this first day of celebration, the newlyweds greeted their guests on the beach for a meal of music under the sun. For the occasion, the mom of the little Tiago was wearing a set crop top/skirt lace transparent, white. Julien Tanti was in costume beige.
Finally, on Saturday 4 may 2019, they will celebrate their love in church in the presence of Jessica Thivenin, pregnant, and Thibault Kuro Garcia, freshly arrived from Dubai. Manon Marsault should, as she had already entrusted to wear the wedding dress of her mother ! To follow…