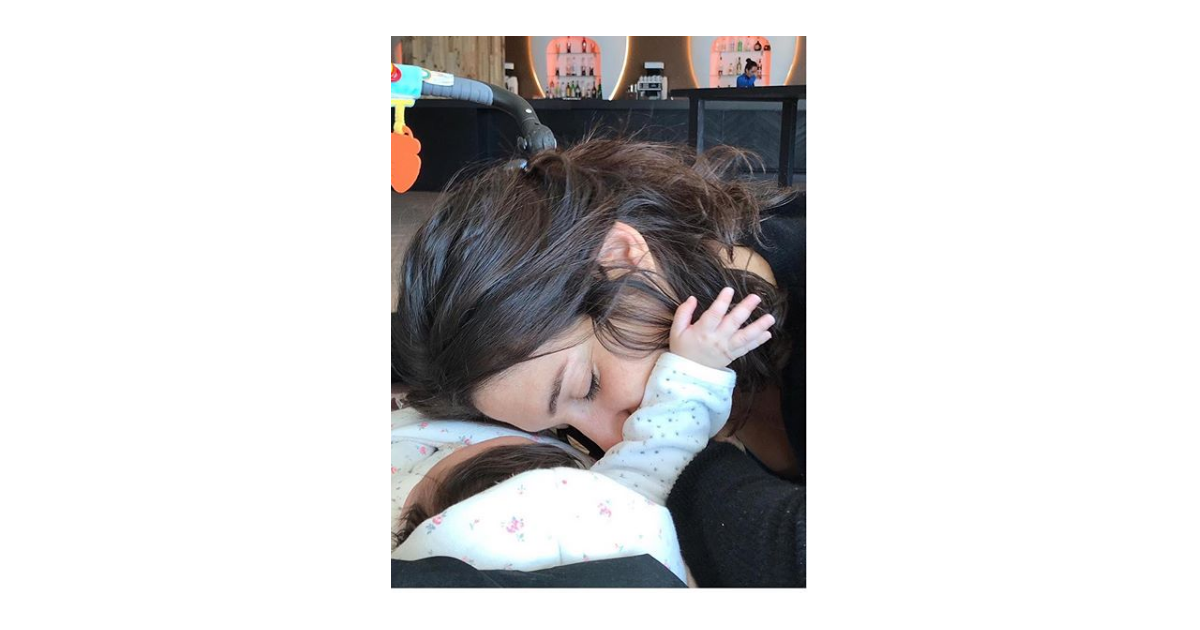 On January 2, 2019, Laurie Cholewa has announced that it has given birth to her first child, fruit of her union with Greg Levy (she was married last June). If it revealed that it was a little girl, she did not wish to reveal his first name, nor the exact date of his birth.
Although discreet, the moderator of 38 years who served on Canal+ can share the sometimes tender moments with her baby. And Monday 13 may 2019, it is a sad time that it has unveiled to its subscribers. Again this year, Laurie Cholewa will cover the Cannes film Festival 2019, which will be held from 14 to 25 may at the Palais des Festivals and Congresses of Cannes. It will be at the side of Laurent Weil for the occasion.
No surprise, Laurie Cholewa has not come to its wonder. And she has not hidden that it was difficult for her. After showing a photo with a filter, on which she smiles, the beautiful brunette has posted one in which she seems sad. "First separation with my daughter = little eyes", the a-t-elle with the caption.
Recently questioned about her new role of mom by our colleagues from Télé 7 jours, the host of the show cinema Tchi tcha had said : "When one is mother, one is obliged to think about someone else before worrying about oneself. I'm a real mother hen, and that is, at each time, a tear leave in the morning to go to work." We imagine, therefore, how it is affected.