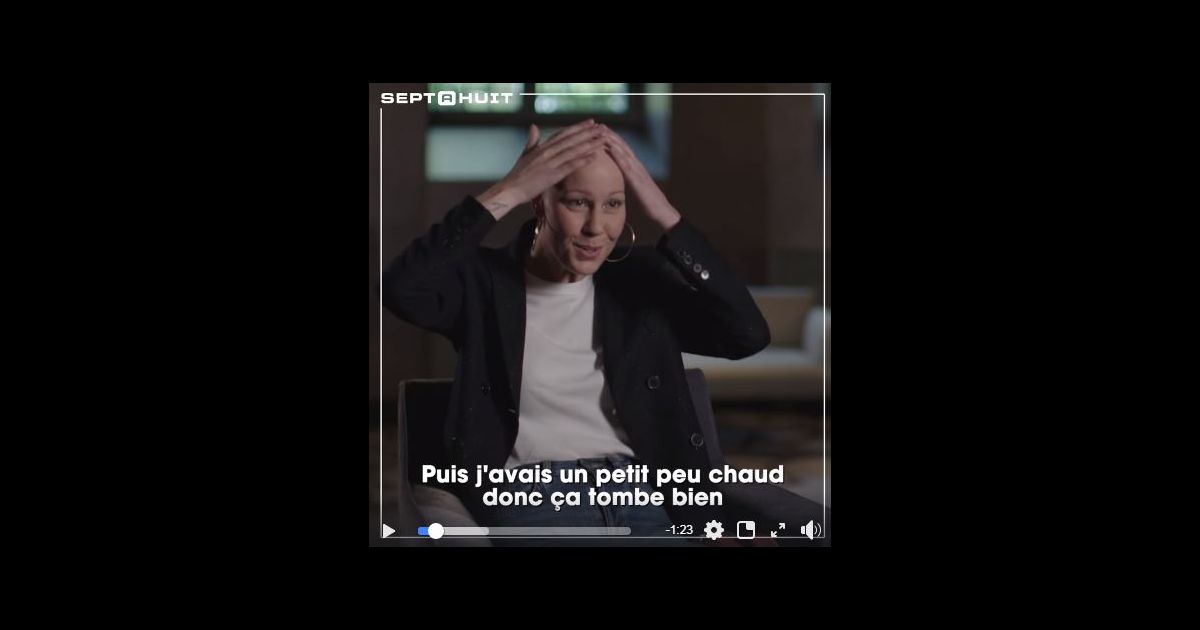 A 33-year-old only, Fanny Leeb, the daughter of comedian Michel Leeb, is fighting valiantly, for several months, of cancer of the breast. Very aggressive, the disease is discovered in December 2018 has upset its life. Accompanied in this terrible ordeal for his family, the singer is sharing for the first time, his experience on television.
Seven to eight devoted to it in his portrait of the week. If the full interview will be to discover in this Sunday may 12, 2019, which is broadcast from 19: 15 on TF1, a first clip has been unveiled.
Fanny Leeb begins the interview with a scarf on the head, she withdraws very quickly, proving that she has absolutely no shame, his head bare, that his brother Tom has shaved. "I assume very well ! And then I had a little bit warm, that's good", coward does it with self-deprecating humor. The scarf is an accessory that doesn't fit him, and she generally prefers to spend. "I feel so much more me like that," she says with a beautiful smile, the ears decorated with large hoop earrings gold.
In the preamble to this interview, Fanny Leeb is back on the difficult period that she has lived before their cancer is diagnosed. "I had two very difficult years. I couldn't find my place, as well as an artist because it was a difficult environment. I was recovering a lot. I didn't have confidence in me, "says the singer. This lack of serenity professional came in particular from its status as a "girl".
And then the disease came into his life. "This cancer has arrived and it has reset the clocks to the hour", says she. According to her, this sad twist of fate is a way to realize how life is wonderful in spite of the doubts of the past. "I took a hit of boomerang, but clearly it has helped me. I think for now, I like it more than before", she confesses in front of the camera in Seven to eight.
Proof that Fanny Leeb has found the meaning of his life and a new impulse, she recorded her new album in spite of the chemotherapy sessions. It comes to reveal a beautiful single baptized Fearless (Without fear in French.)