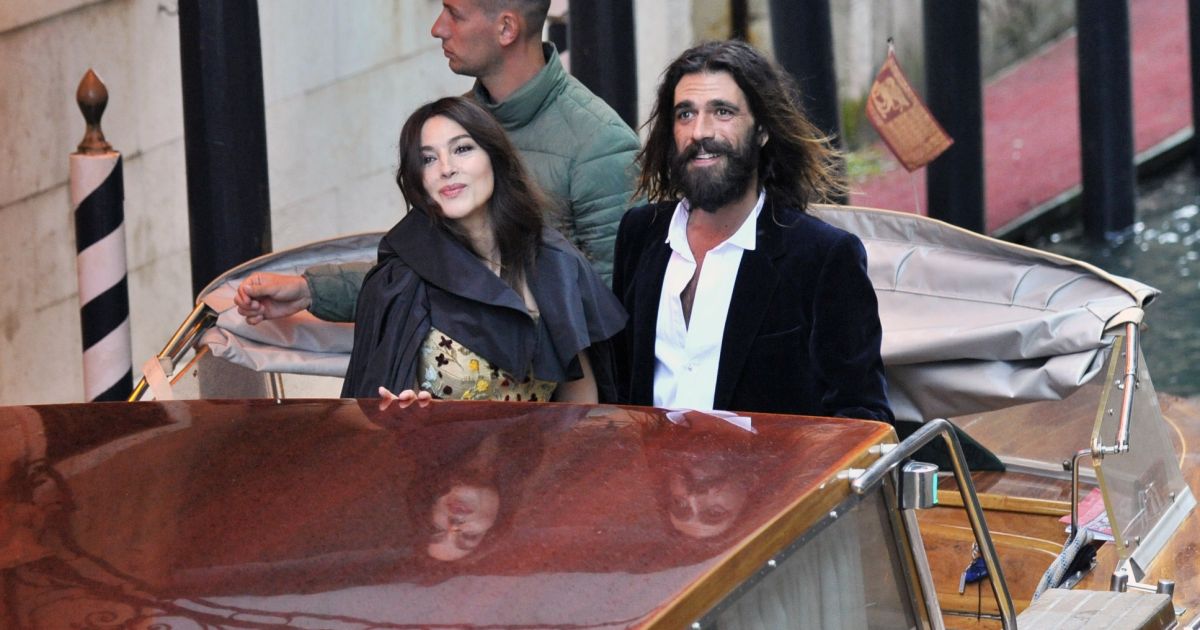 A framework of dream and romantic for a couples the most scrutinized of the time.
Just a month after having drawn all eyes to Paris for the launch of the new collection of jewellery from Cartier, Monica Bellucci and Nicolas Lefebvre have made a new appearance very noticed in the middle of the month of may, in Venice.
The sublime actress of 54 years and her little artist friend of 36 years participated in the dinner organized by the house of Dior on Saturday, may 11, 2019, in association with the Venetian Heritage Foundation, which is celebrating its twenty years of existence. The event, themed around the local artist Giambattista Tiepolo, a famous painter of the city of the Doges in the 18th century, took place at the Palais Labia. It is in this same place, adorned with frescoes by Tiepolo that a prom memorable was organized in 1951 in the presence of the couturier Christian Dior, but also Salvador Dali. The evening had been, at the time, immortalized by Robert Doisneau and André Ostier. For the memory, Christian Dior had designed prom dresses and costumes for these prestigious guests.
Dressed in a long cloak cape black, Monica Bellucci arrived masterful at dinner Dior. Unmistakable with his long long hair and his beard, Nicolas Lefebvre portrait of a black tuxedo and a white shirt partially open. The appearance of the couple is that the third and following their formalization, which occurred in march last, during the parade Chanel fall-winter 2019-2020 organized at the Grand Palais, in Paris, the first since the death of Karl Lagerfeld.
An auction was held during the dinner to which Maria Grazia Chiuri, creative director of Dior and Pietro Beccari, CEO of the fashion house, participated. The revenue will be donated back to the Venetian Heritage Foundation, which has several projects of renovation of monuments in Venice.