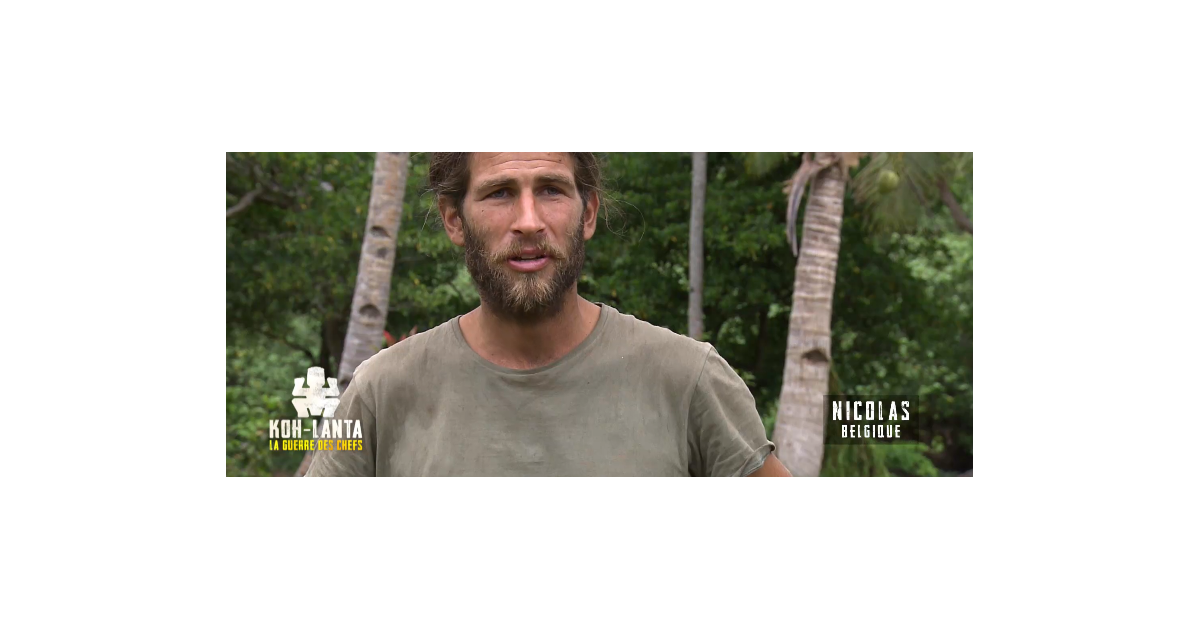 Nicolas is not unanimous among his comrades in Koh-Lanta, the war of the heads (TF1). The other adventurers criticized him for his lack of involvement in the tasks of the camp, as well as his splurges on the little food and the estrangement of his relatives, including his wife Deborah and their son Mathis (4 years). It must be said that the departure was not in good conditions to our Belgian…
With our colleagues from the magazine Public, Nicolas says that with his wife, they are "left in difficult conditions at the station". "Deborah did not agree to 100% I left", he continues. It is not a bad caught the head before it accepts ! She thought that it was selfish on my part to leave it with a child at a young age… at The time, the departure at the station, it was in tears…" Fortunately, Deborah has finally been "greatly helped" in the absence of Nicolas and "everything went well".
Also, if the young mother has risen to the challenge in the upper hand, Nicolas has faced several blows soft in the course of his adventure. The old Yellow has, at different times, spoke of his desire to leave the adventure to find his people. Moments of weakness that he has managed to exceed since it is still in the running for the grand final !
Between Deborah and Nicholas, it does not date from yesterday. "I saw his picture on Facebook ! It was a friend of a friend, so I asked to meet her and lo and behold… It's been ten years that we do not leave, "says Nicolas. And I hope to have another child, but it is still in talks !"
An interview to find it in full in the magazine Public, on newsstands this Friday, may 31, 2019.
To seeing you at 21h on TF1 this Friday 31 may 2019 in order to follow the new episode of Koh-Lanta, the war of chiefs.