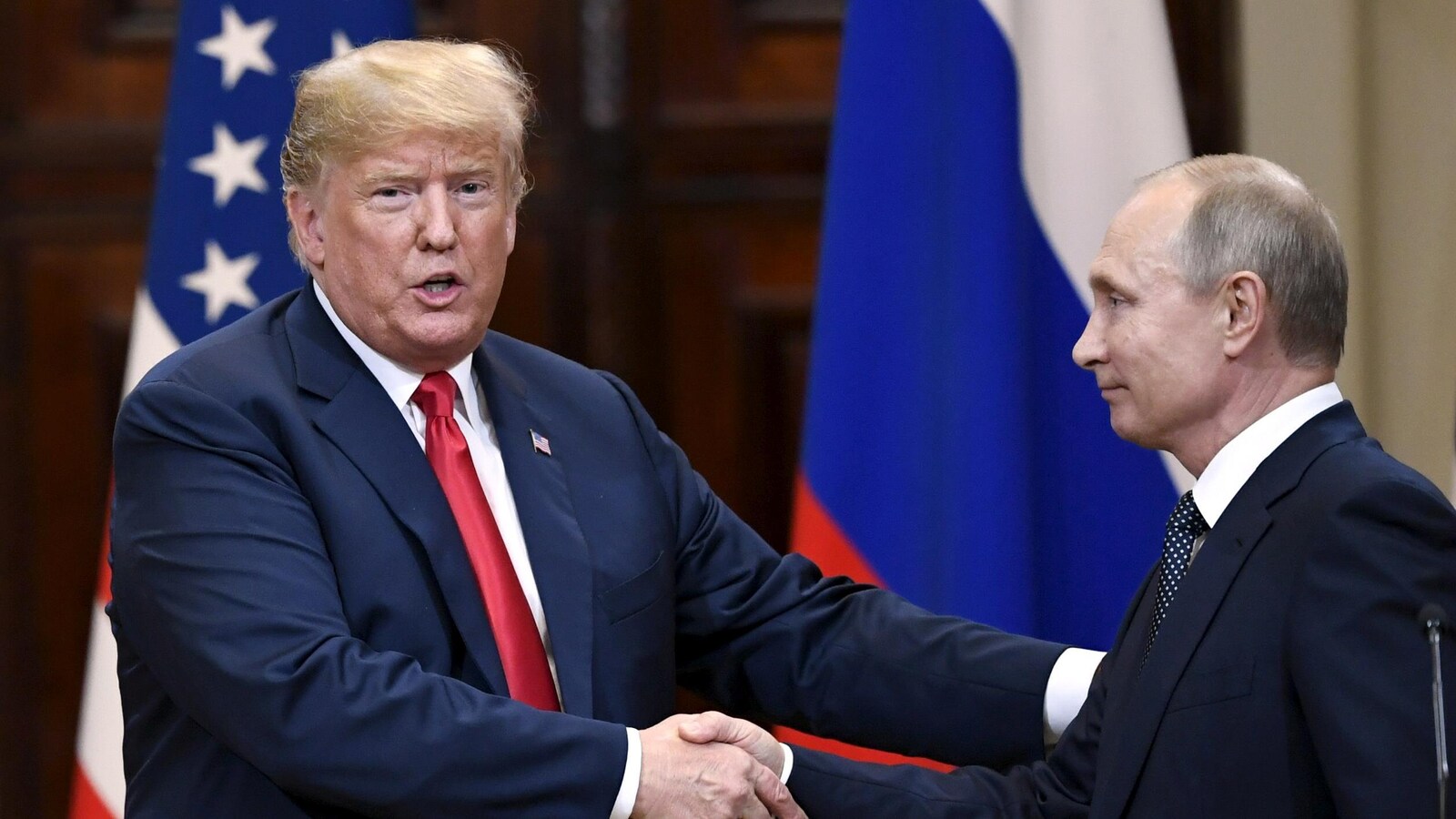 Trump and Putin at a press conference in Helsinki, Finland, after a meeting between them on 16 July 2018. Photo: Reuters / Lehtikuva Lehtikuva
US President Donald Trump and Russian President Vladimir Putin spoke for more than an hour on the phone on Friday. They reportedly discussed "very briefly" the report of special prosecutor Robert Mueller on Moscow's interference in the 2016 presidential election.
The "generally positive" conversation, according to Sarah Sanders, the White House spokesman, focused on the extension of the US-Russia Strategic Arms Treaty and the prospect of a nuclear weapons agreement between the United States, Russia and China.
It also dealt with the denuclearization of North Korea. President Trump would have asked his Russian counterpart to get more involved to speed it up.
The two statesmen also discussed the situation in Ukraine and Venezuela.
In the latter case, the two countries accuse each other of fuelling tensions. Washington supports Venezuelan opponent Juan Guaido and demands the departure of President Nicolas Maduro, while Moscow accuses the United States of trying to organize a coup.
In the interview, Mr Trump said that the United States was "on the side of the Venezuelan people", while Vladimir Putin insisted that "only Venezuelans have the right to decide the future of their country".
"Interference in internal affairs, attempts at change by force of power in Caracas undermine the prospects for a political settlement of the conflict," he also said, according to the Russian account.
The Kremlin insisted that the phone call had taken place at Washington's initiative.
The Mueller report in the United States
Meanwhile, in the United States, the chairman of the Judicial Affairs Committee of the House of Representatives, Democrat Jerrold Nadler, gave until Monday morning Attorney General William Barr to communicate to congressmen the full report of special prosecutor Robert Mueller on the Russian investigation.
This deadline follows William Barr's refusal to appear before the Commission.
"There is no denying the constitutional and legislative interest that Congress may have in investigating inappropriate behaviour by the president and his associates," wrote Jerrold Nadler in his letter setting Monday morning's deadline for William Barr.
So far, congressional officials have had access to a watered-down version of Robert Mueller's investigation report into suspicions of Russian interference in the 2016 US presidential election and allegations of collusion between Republican candidate Donald Trump's team and Moscow.