The iPad is the support of use natural to Procreate , but this does not prevent the publisher of this software design will continue to advance the adapted version to the iPhone : Procreate Pocket 3.0 (5,49 €).
The long list of what's new in this version 3 makes it a suitable tool to support the "large" version (modify artwork that will be initiated on the tablet) or from a blank sheet of paper and ask the first elements of an illustration that we will end up on his iPad.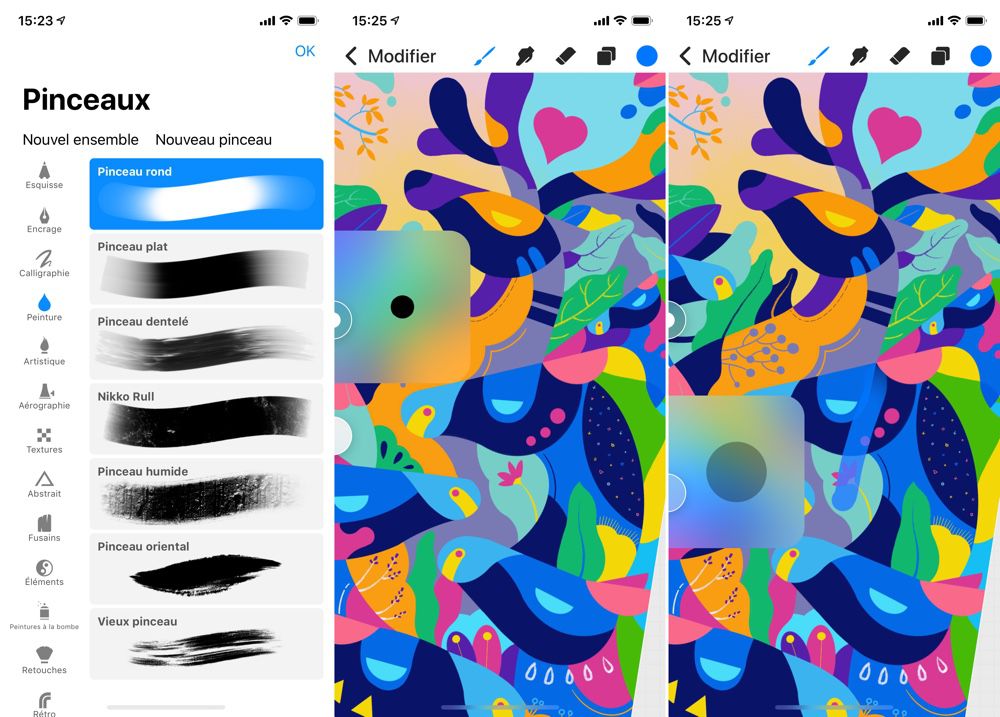 One may ask if this kind of app is practicable — when you have the skills stated in the drawing, on a screen of the iPhone, even with a Higher model, XR, or XS Max. Fortunately the software can give a few strokes of the hand. With the "QuicKShape", he assists you in the drawing of geometric shapes by improving automatically to your square, round, triangles, or polygons (pause at the end of the path so that it operates).
The battery of tools for text is complete : once the data is entered it has the right number of options to change the font, size, alignment, the different spacings. The settings are clear and quick to use (a double-tap on the typed text provides the action to change the style).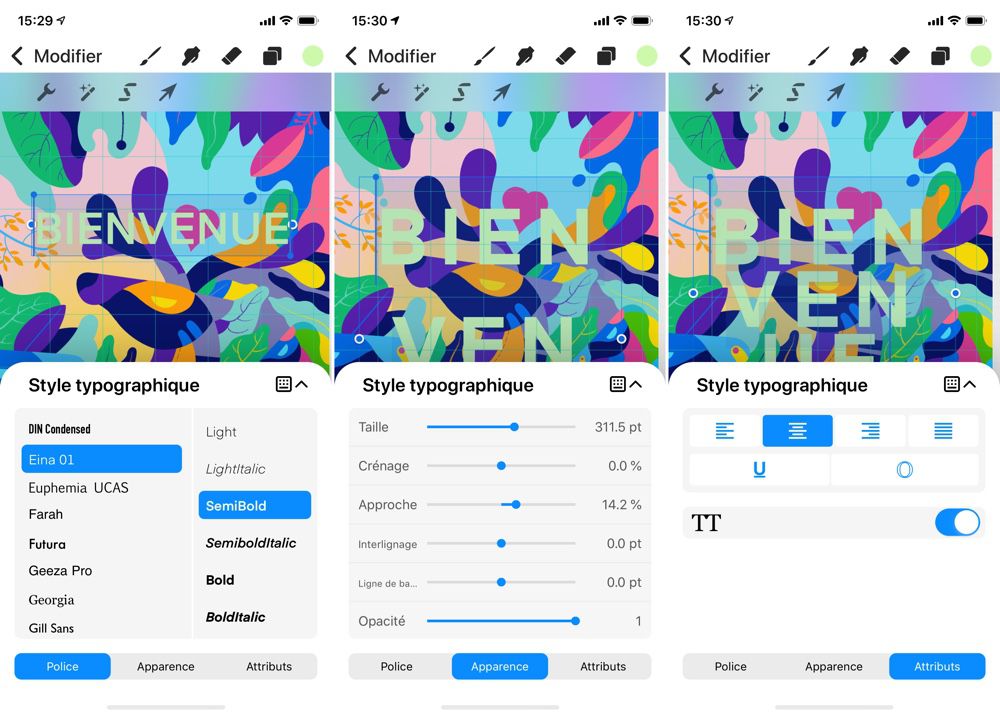 Creation of symmetries, tool liquify to give a little movement to a place of the artwork, distortion of the image… the app on the iPhone has several features borrowed from the iPad version. The interface is usable as well in portrait as in landscape and when it rotates the screen the picture does not follow the rotational movement. This is not silly, because it remains in its place, and you don't lose the thread of what we were doing.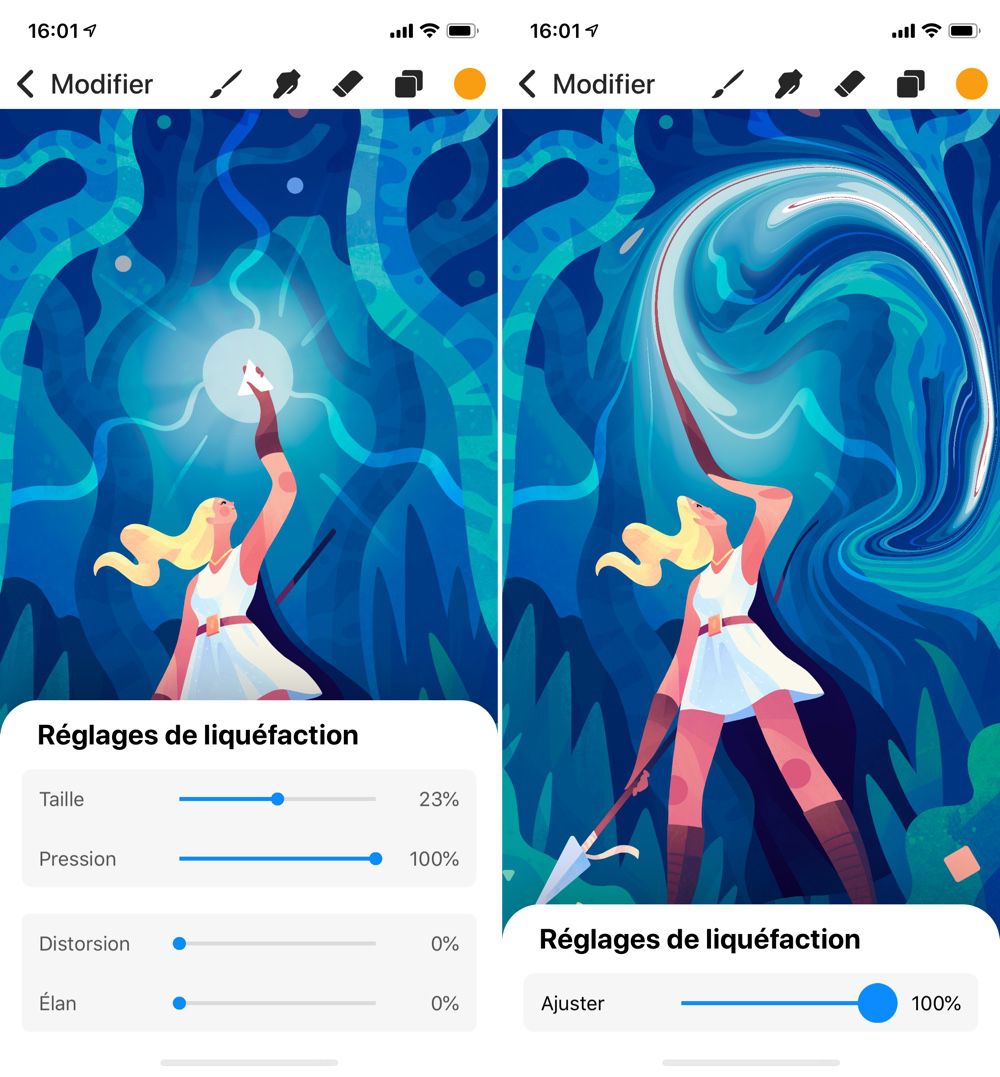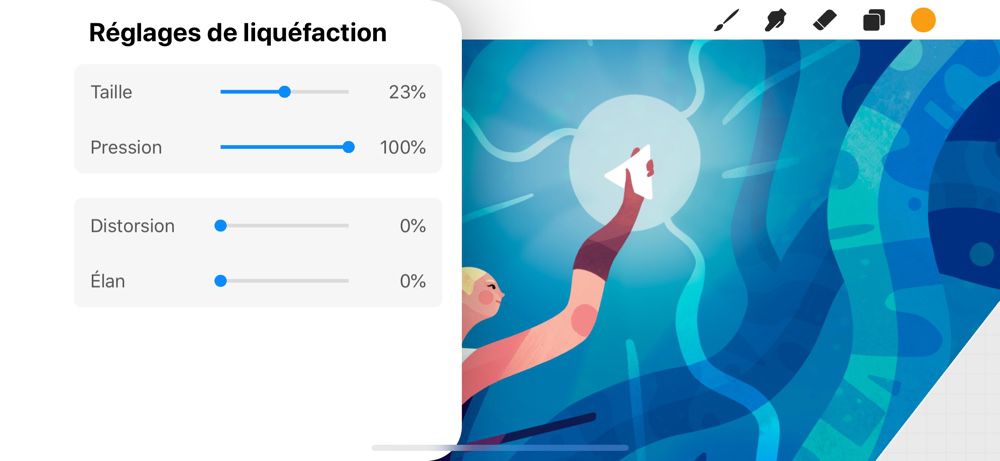 The other improvements are numerous, as are the settings. For example, it has access to more settings for brushes for their rendering to the screen (such as opacity, burr, pressure-type). In the screen layer, tap one of them to show all the possible options.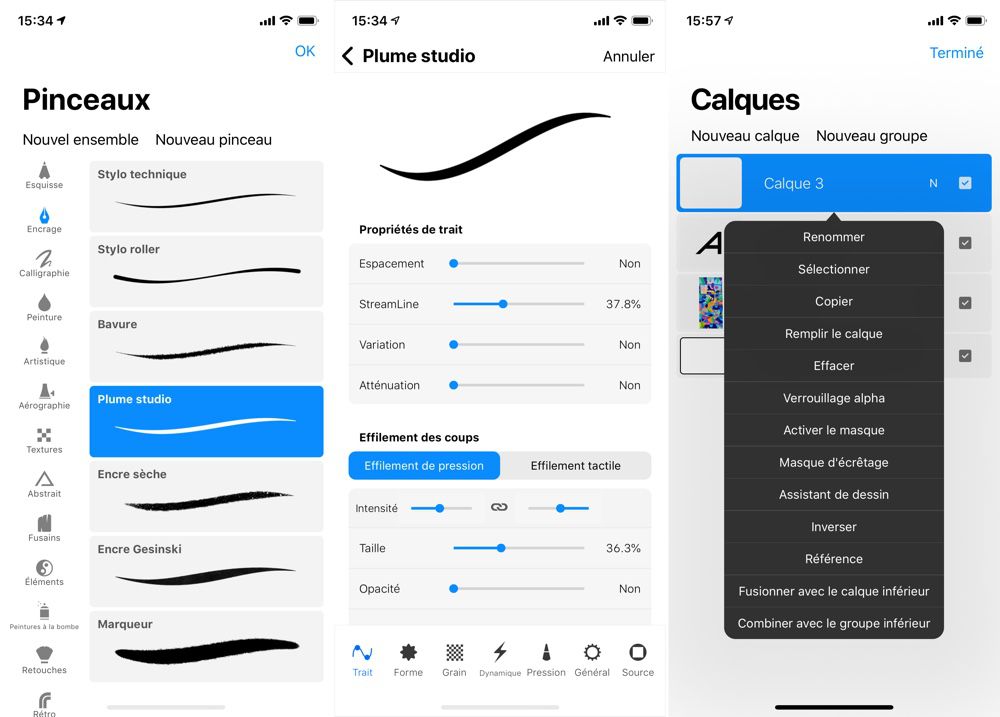 If you've never used Procreate Pocket, there are several things "hidden" behind the interface elements, or activated after a long press (on the drawing itself, this will bring up the magnifying glass, for example).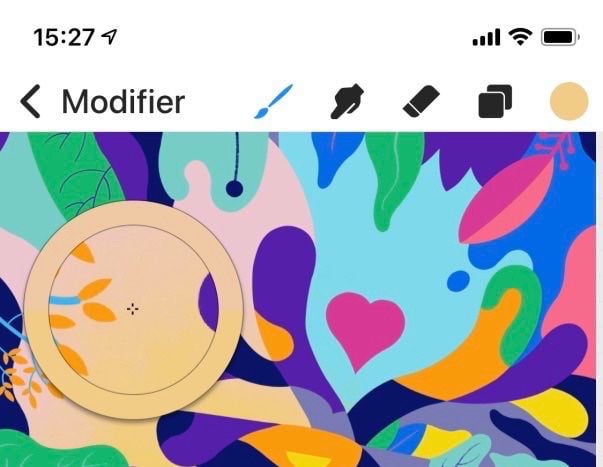 One last point, your library of artwork does not sync automatically via iCloud between Procreate on iPad and Procreate for the iPhone. The editor has made this choice to avoid clutter in his iCloud account with files sometimes overbearing. When you want to transfer a document from one app to the other, it is necessary to manually export to iCloud Drive.
The app seems to be well complete for the one who wants to draw on his phone, the question is rather of getting to get his big fingers on a small screen…