It is the surprise of the chief of watchOS 5.2.1 ! The final version brings of course, the app ECG in a handful of new countries, but above all, it contains three variations of the dial Pride ! Pride digital 2019 and Pride analogue in the circular and full-screen display differently the flag rainbow with sweeping motions when we touch the screen of the watch.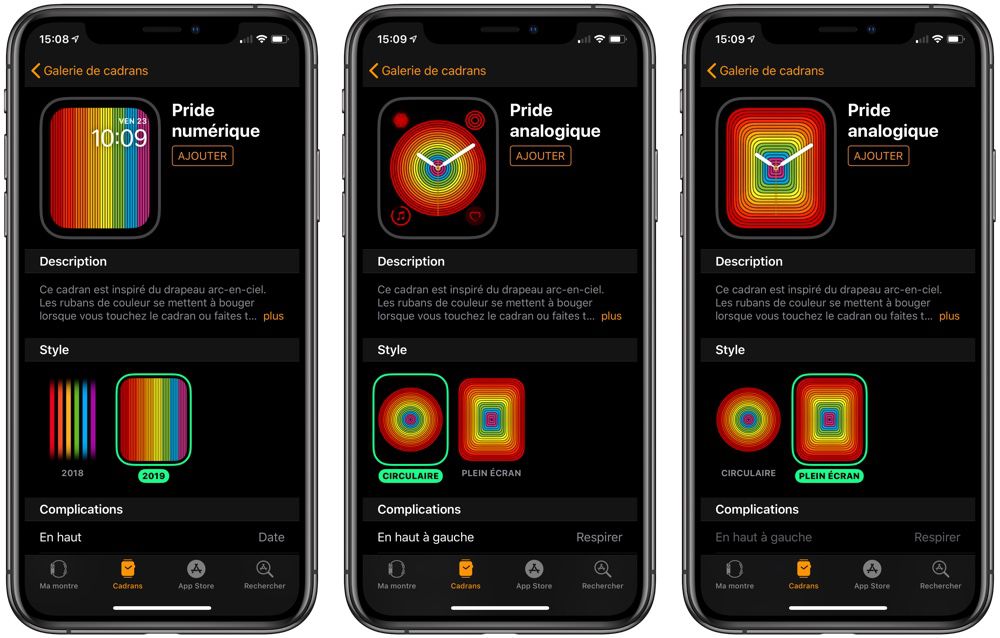 It is rather nice and quite in the tone of the next steps, which will be held this spring. We regret only that the number of complications that are displayed on the dials to full-screen (digital and analog) is so limited ! Only the dial Pride analog circular allows you to squeeze in four complications.
The last two dials have a distinctive feature : the color outside changes every time the Apple Watch comes out of sleep mode. Apple hasn't announced anything regarding a new bracelet Pride, on the other hand.