Fnac has decided apparently to do the housework in his stocks of Apple Watch. Of course, this is Apple Watch Series 1 with 42 mm, but its price is unheard of ! She offers this model at the price of 89,99 €. This may be of interest to someone wishing to start in the world of watches connected without investing a fortune. This model is compatible watchOS 5.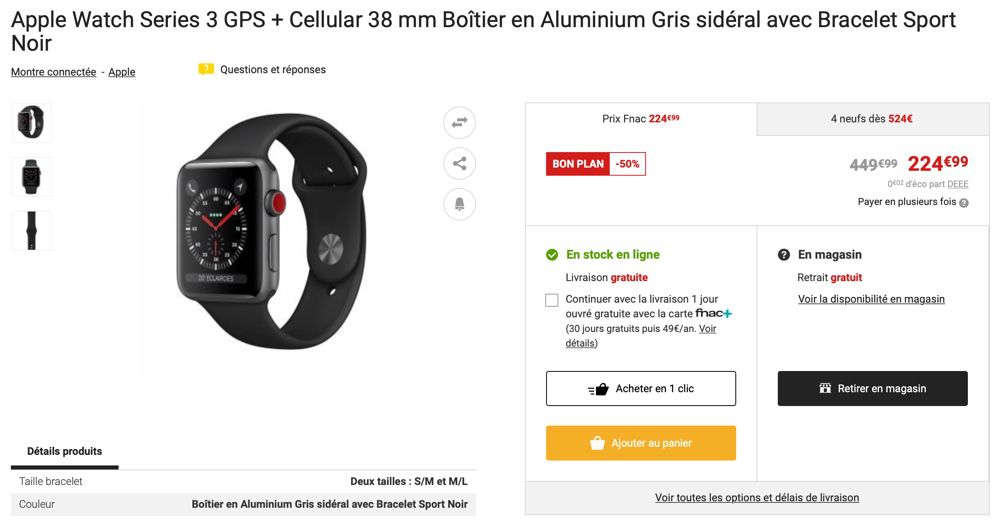 It should be noted that Fnac also offers Series 3 at attractive prices. For example, we can obtain the model Nike GPS + cellular in 42 mm for 240 €. On the Apple Store, this model costs 429 €. The same model in 38 mm is proposed for 224 €.
It should finally be noted that one can get an Apple Watch Series 2 in 38 mm to 324 €. The real interest of this model, it is the bracelet, is the bracelet links in black, which alone costs 499 €.