A few discounted prices noticed on the iPhone, iPad, and Apple Watch Series 3 (read also discount coupons interesting on the MacBook Pro (up to 500 €), iPad Pro and Pencil 2).
The iPad's 9.7″ entry, released in march 2018, will cost 369 € with Wi-Fi, and especially 128 Gb. There's only the pink at this price, well below that of Apple (450 €). The Pencil 1 which goes with it is at 95 € instead of 99 €.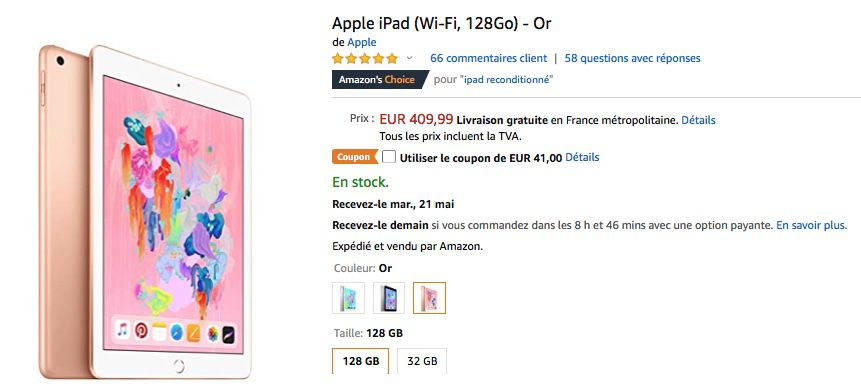 The iPhone XR to 256 Gb (coral) go to 940 €, this is the lowest price for Amazon, which sells 1019 € usually (1027 € at Apple).
On the Apple Watch Series 3, basic, the prices are lower than Apple. The model 42 mm silver aluminum wrist strap and Sport white is 274 € (329 € on the Apple Store), for the 38 mm aluminum space grey strap Sport black is 252 € when Apple asks for 299 €. Note that in this latter case it is the best price that has already done Amazon, while the 42 mm has dropped to 239 €, it was at the end of April.