Mobile gamers will be able to scrub Dead Cells, the famous platform game, action and adventure of the studio Motion-Twin. The title, released last summer on Windows, macOS, Linux, and consoles in the living room, skillfully blends mechanisms from the rogue-like and the genre metroidvania. To make it simple, the player must navigate through dungeons generated randomly jumping in all directions and tabassant creatures.
The game was very well received by critics and the recipient of many awards, deserved at least a mobile version. The adaptation was entrusted a year ago at the parisian studio Playdigious, which returns on this challenge in a very interesting note blog.
The first thing to determine was whether the game could technically run on mobile devices. No problem on this side : "In terms of technical power, the mobile terminals current top range are very close to a Nintendo Switch ". The version of Dead Cells for the Nintendo console was at the time in development, so no need to worry for the performance.
On the other hand, it was necessary to seriously cogitate on the gameplay. Dead Cells calls for a certain dexterity, and as everyone knows it is often difficult to adapt to a touch screen, the physical controls on a controller or a physical keyboard. Here is what it looks like the interface of the game on PC :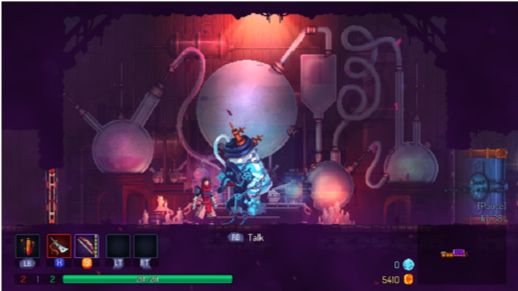 And here is one of the game in the mobile version :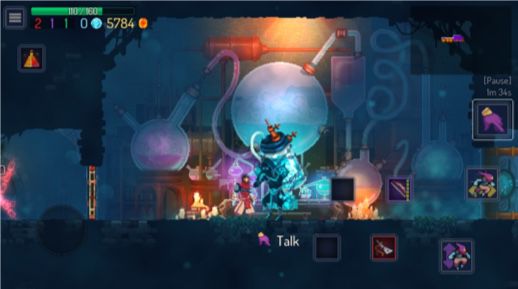 On PC, the bottom of the screen contains all the necessary information (life bar, inventory, etc). No question to reproduce this system on a smartphone, while the players have their fingers on the side edges and the bottom of the device. Playdigious has repositioned the whole mess in the top of the screen, with the controls on the sides (buttons to the right, stick virtual to the left).
The studio also wanted latitude to the player to adapt the interface to his needs. The latter will thus be free to reorganize, the position of the buttons to their size, the stick can be fixed on the screen, or " floating ".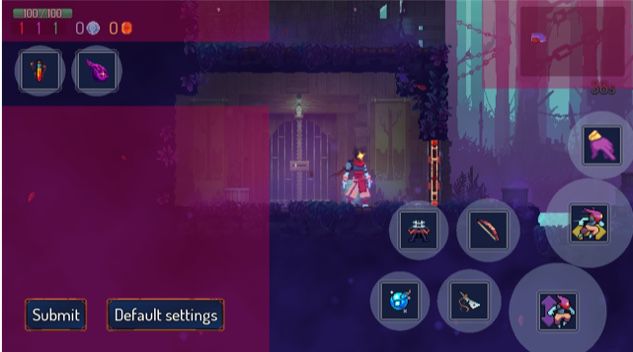 On a proposal from Motion Twin, Playdigious has developed a game mode (optional), Auto-Hit, which allows the character to automatically attack enemies nearby. Initially skeptical, the majority of the developers ended up not using this option which leaves more room for exploration. The game will also support controllers MFi 😅.
Dead Cells will be a premium game available this summer on iOS, and then a little later on Android.