The application, Hue allows you to control a specific accessory or set of accessories, when these are grouped in a room. The last update of the app brings a new feature that makes it much more flexible : the concept of zones. This feature, in beta, allows for example to group together the bulbs, which form a ceiling, all devices on the floor of the house, or even the products that are connected to several parts.
The Home application provides this functionality for a long time (it is necessary to select a connected product, go into its settings and select the option to Group with other accessories…).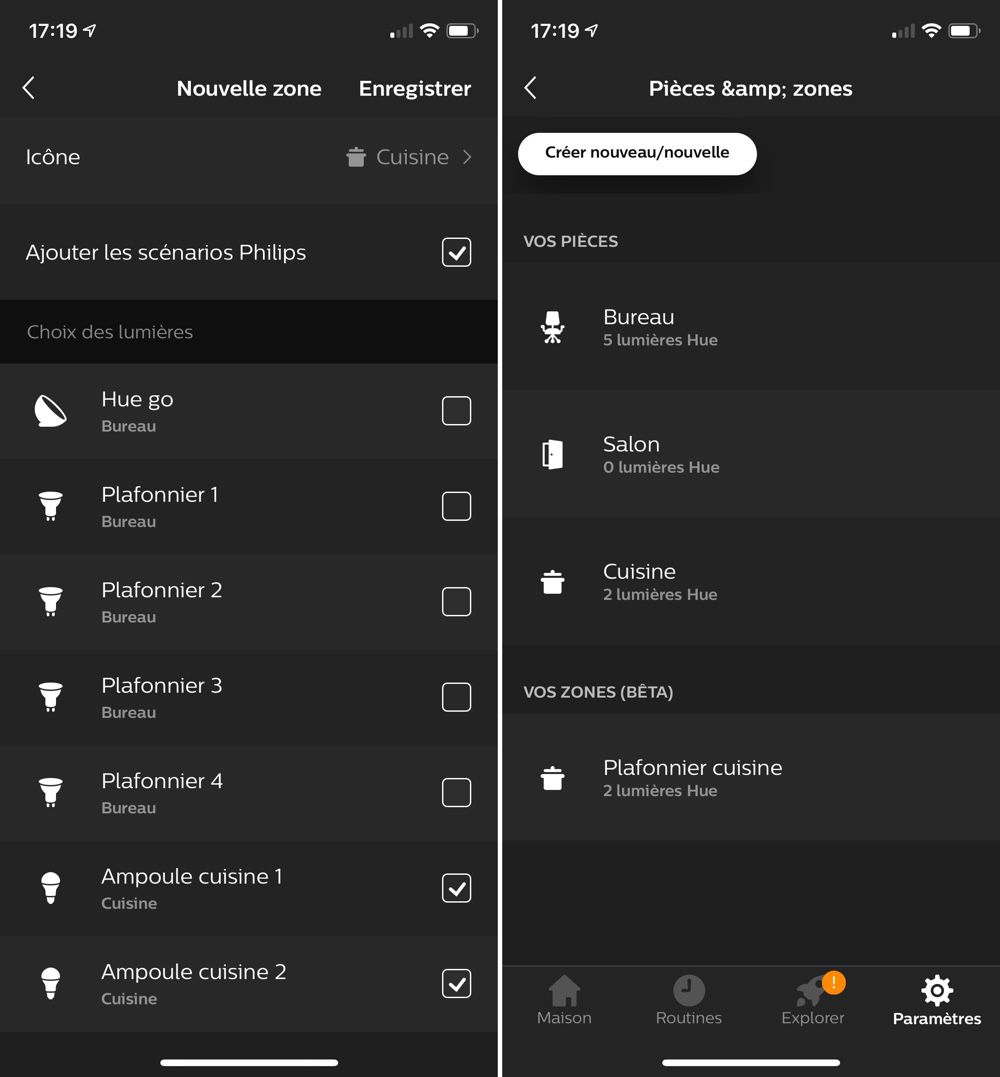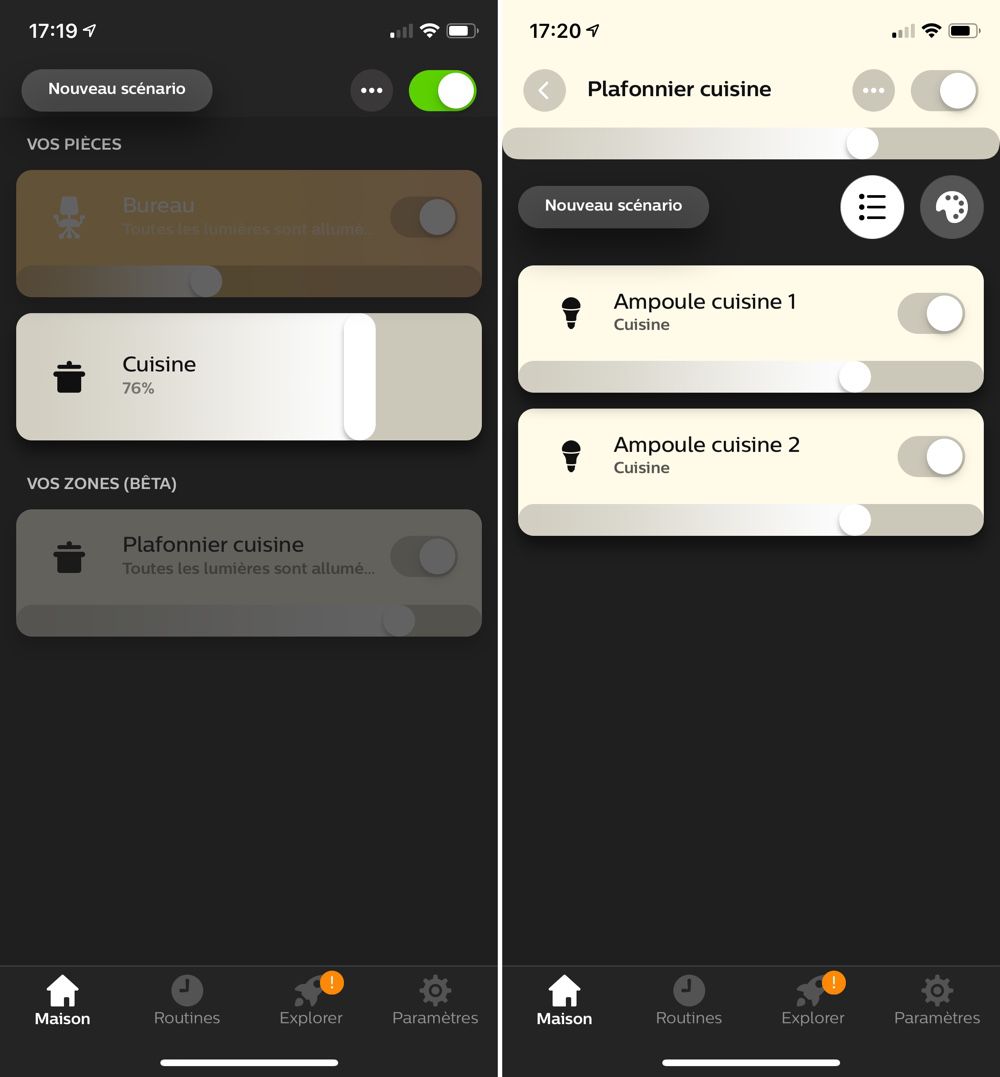 In the app Hue, you must go to Settings > Parts & areas, and then tap Create new/new. Unlike at Home, you can create a zone grouping bulbs already grouped in another area. Attention, this is a feature still in beta, and the areas will not be able to still be used in routines, with a voice assistant, or accessories of another brand.