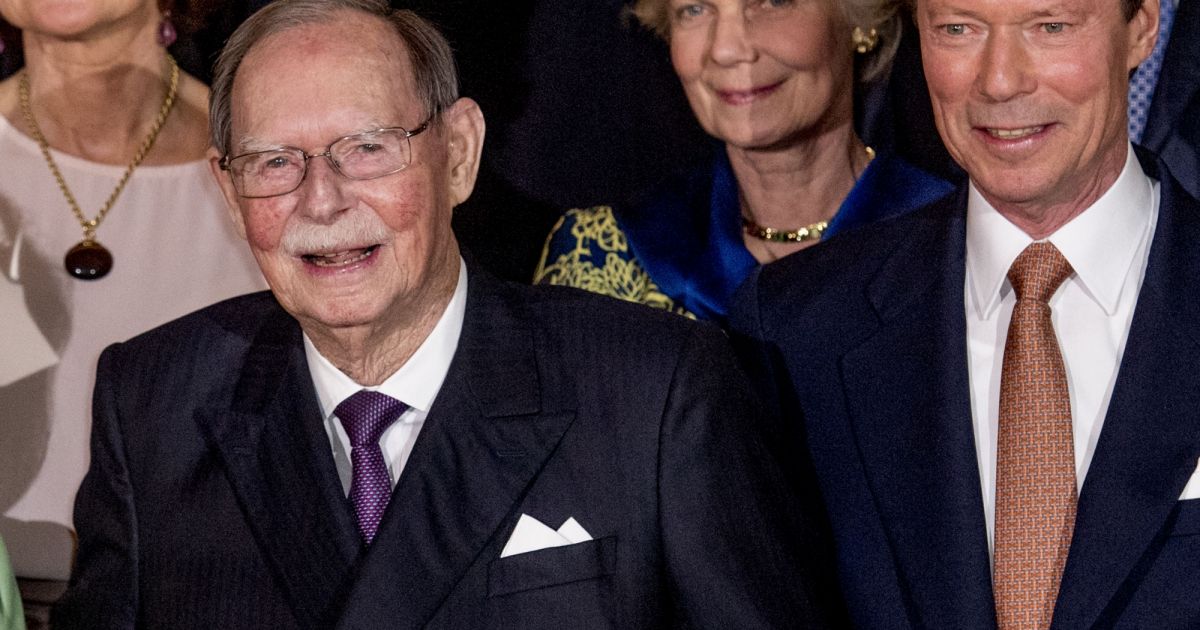 Luxembourg as a whole is crying his grand-duc Jean, who passed away on April 23, 2019 at the age of 98 years. Saturday, may 4, at his funeral service held in the cathedral of Notre-Dame in the presence of many representatives of the european royal families. Early in the morning, the second child and eldest son of Jean, the current grand duke, Henri, has sent a letter soberly titled My father to his fellow-citizens. He describes a man particularly close to his family.
"In this day of the funeral of our dear Father, I would like to tell you how much he mattered to all of us, his children, daughters-and sons-in-law, grandchildren and great-grandchildren. Throughout his life, he remained very attentive to his family, despite the heavy load that he carried out with wisdom and a great sense of duty, wrote the grand-duke Henri. He could also count on the valuable support of his wife, my mother, grand duchess Joséphine-Charlotte [who died in 2005, editor's NOTE]. Turned to the others, he had this faculty exceptional listening that touched every person he met. It was a person eminently positive. Curious of everything, he was still a few days left before his hospitalization at the Forum organised by my wife, or visiting an exhibition. He followed everything that was happening in the country. Even the difficult issue of Brexit had that little secret to him. I am persuaded that this disposition of spirit and vivacity, have been the guarantors of longevity. In his circle of more intimate, the joy of life shone on us all and his sense of humor made us sometimes laugh to tears. He was a constant support, encouraging us and welcoming in our actions, while fully respecting our choices and decisions."
His last words
After having mentioned the commitment of his father to the Luxembourg, grand duke Henri continues : "a few days ago, when the grand duke Jean has been hospitalized, we have all accompanied and surrounded. He had been the center of three generations. Two days before his departure, he thanked those who cared for him with devotion, and then we said goodbye. It was these last words. Once again, he proved his greatness of soul and his consideration for others. He died with the feeling of a fulfilled life. We, his children and his family, are particularly proud and happy to have had him as a father."
The ceremony of the funeral came to an end around 13h. The remains of grand duke Jean was then driving in the crypt where he is now based.