The augmented reality, it is nice for the games or to know his shoe size. But this technology can also be very useful to visit the famous places in the comfort of their home. Nobody would like the real statue of Liberty in her garden or in her living room, but thanks to the app Statue of Liberty, it is a virtual version of the monument can be placed, and admire, no matter where.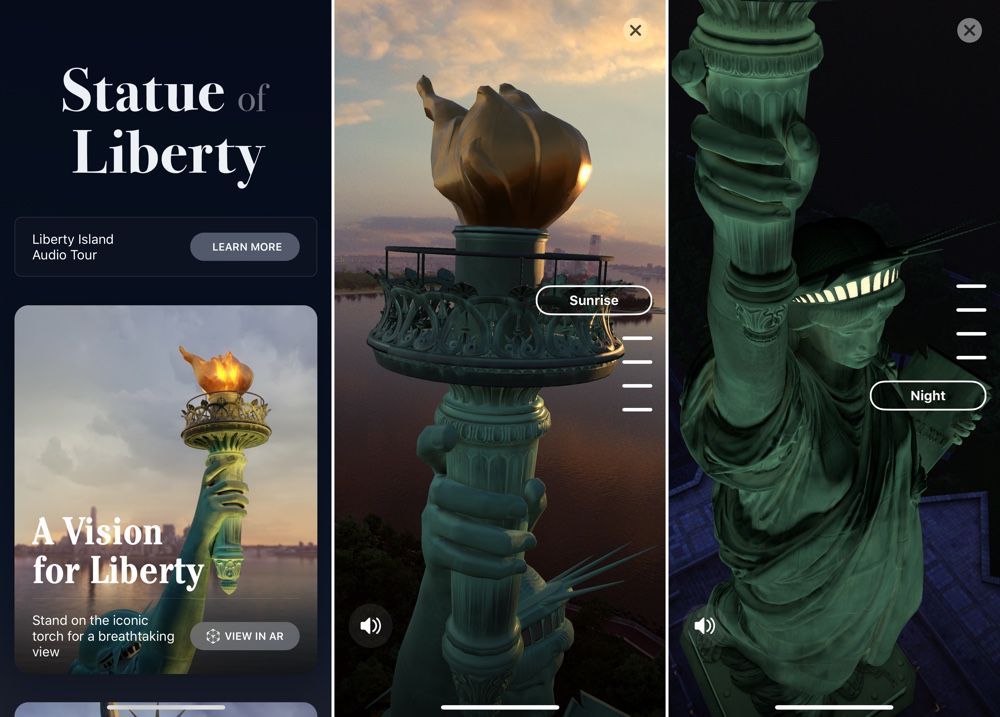 The app offers several augmented reality experiences. Thus, we can pose the foot of the statue on its floor (and display it in real size…), place the statue on the desktop to turn around, and knowing more about its internal structure, or even adopt the point of view of the flashlight in a striking panoramic of New York city at various hours of the day.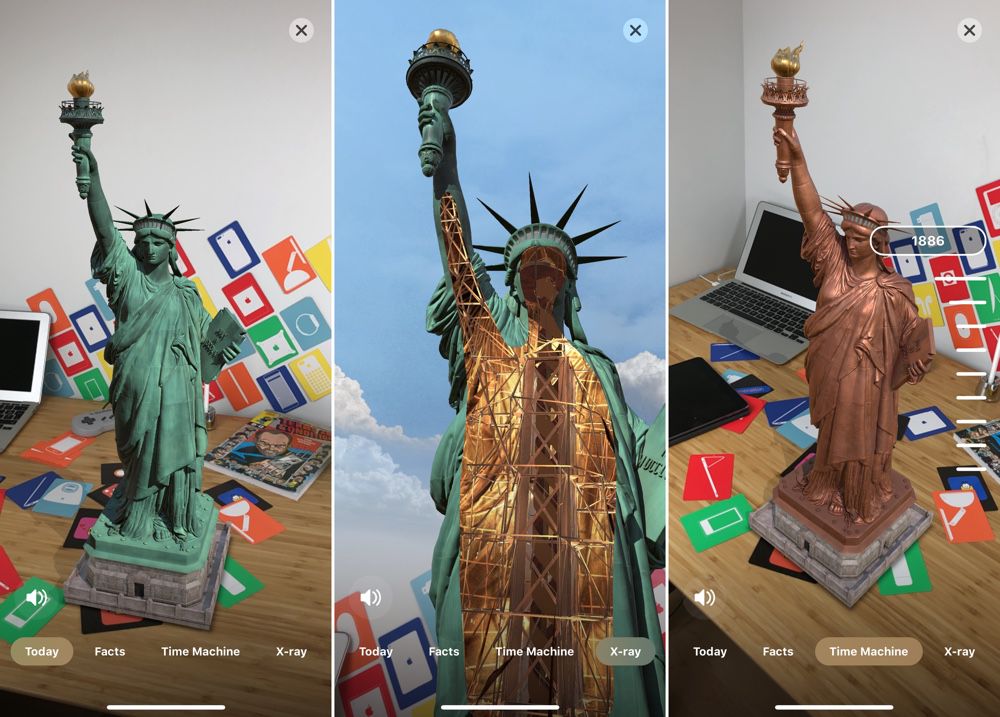 All this is mighty well done, but it does not stop there. The application also includes numerous articles on the genesis of the French on the statue of Liberty, its transport, the restoration of the monument. A veritable encyclopedia to hand (but only in English, unfortunately). As a bonus, if you have the chance to play the tourists on Liberty Island, the app also acts as an audio guide. Hence why Tim Cook himself has promoted.