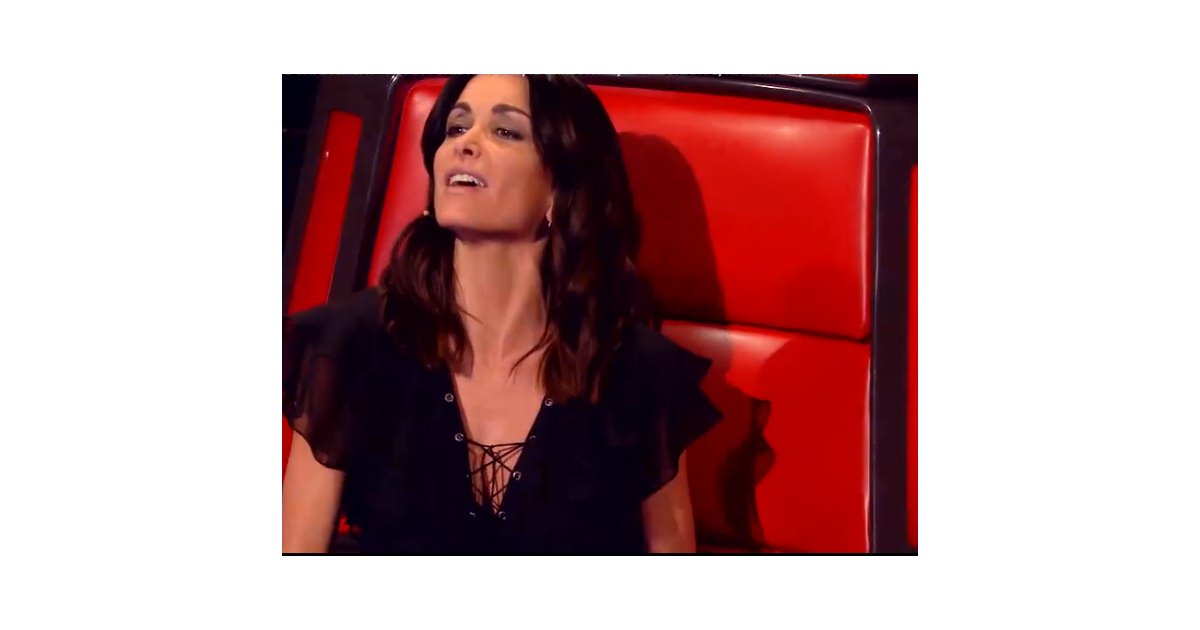 This Saturday, may 11, 2019, TF1 aired a new issue of The Voice 8. And this was the last battles before the premium live. Coaches Jenifer, Mika, Soprano and Julien Clerc thus had more pressure. Summary of the evening !
TEAM JENIFER
Poupie VS Petru
Since the beginning of the adventure, the strength and madness of Poupie seduced the audience and the coaches. Face it, Peter is distinguished for his interpretations full of emotions. For its "two great talents", Jenifer has chosen to make them interpret Bohemian Rhapsody by Queen. A title very difficult to sing, especially because he needed to push his voice at certain moments of the song. Poupie has struggled to concentrate during rehearsals, what worried his coach.
Luckily, she has been more disciplined once on the plateau. The duo has offered up a show superb. The coaches and the public have chosen not to dance on their seat. "It was awesome. To tell you the truth, I am very moved, I am relieved also because it has not been easy. (…) I felt a real osmosis and a chemistry between you", said Jenifer. His colleagues also were amazed. "This is perhaps the best service that I've seen since the beginning of the battles, "said Soprano.
Jenifer has decided to keep Poupie.
Arezki VS Geoffrey
"We felt that we would be together. It is a bit the clash of the two cities. It is a bit of a battle of hair also" joked Arezki after having discovered who he was fighting. Both come out of the frames and are very innovative. Their interpretation is also an asset. For the showcase, Jenifer chose the song Sonotone of MC Solaar.
The two Talents had to listen to each other and work together as one. A council that they have applied. So, they put the fire on the set during their show. Geoffrey was able to rap while he was not really accustomed to, and Arezki has impressed with his singing. He could not, however, to be a winner. In any case, this is what they thought. "I have something to propose to you. This would be for you to join and turn you into a duo to continue the adventure together, "said Jenifer. A proposal accepted by the young people.
Jenifer has decided to unite Arezki and Geoffrey.
TEAM SOPRANO
Clement VS Fanswa
Soprano has opted for a duo of surprising. The two Talents are very different. The sensitivity and the interpretations intense Clement have seduced from the beginning. Fanswa was distinguished with his strong voice and his spirituality. It is on Ave Cesaria by Stromae as they clashed, a song that they didn't know. Each was thus able to take ownership of it.
Power, complicity, sharing and originality are the words that could best define their delivery. "They bring two different cultures on a song, that surprisingly, they didn't know. So, they sang in their own way, with a beautiful soul. Thank you for this service, "said their coach. Julien Clerc has not hidden have been surprised by Fanswa that he had found to be excellent.
Soprano has decided to keep Clement.
Gage VS Hi Levels
Hi Level is as much singer as rapper, and Gage has a voice of soul natural. They will have to sing a song very complicated : Already seen Jay Z and Beyoncé. A real challenge for the Talents of Soprano who tried somehow to take ownership of the song.
This is a show to the american that they had to provide the public and coaches. A bet that they have responded brilliantly. Everyone quickly got up to dance. At the end of the service, Pledge and Hi Levels have, therefore, joined the coaches. "It was in the United States. They had the attitude and the vibe. It is a very complicated whatsoever in the singing and the rap. So kudos to you, it is amazing what you come to do", has launched Soprano.
Soprano has decided to keep a Pledge.
TEAM MIKA
Luna VS Godi
Case a little special for Mika. Last week, he has kept three Talents instead of two. There was more than one place, but still two battles. For his first duo, he has opposed the rapper Godi, who has a great vocal ability and Louna a multifaceted artist. This is the song You let go of Charles Aznavour that Mika has chosen. "I'm on the verge of discomfort. I failed to make a descent of bodies, "said Luna. Godi also has not hidden that it was not in his comfort zone. The rehearsals were difficult.
Mika pushed them into their entrenchments. We have, therefore, had the right to a great performance. The two Talents are put in the shoes of the couple that argues. "You have made tremendous progress", a delighted Mika. Jenifer would have chosen Godi, Soprano felt like being at the cinema.
Mika decided not to keep any of the Talents to live because he considers that they are not ready.
Whitney VS Virginia
Only 19 years old, Whitney has impressed with his vocal power. In the Face of it, the mother of a family Virginia on the tone of voice hoarse recognizable. In common, they have their sensitivity. Mika has chosen Killing Me Soflty so that they reveal. Whitney was struggling to open his heart because of wounds not yet healed.
The Talents have offered a nice moment of emotion to the public and to the coaches once on the plateau. United, they have interpreted the words as if it was their story. At the end of the service, Whitney has struggled to hold back her tears. Moved, Mika was also. Proud of his protected, he thanked them for this beautiful moment.
Mika has decided to keep Whitney.
TEAM JULIEN CLERC
Anton VS Laureen
Anton has the ability to take ownership of each title that he sings and always with great accuracy. In front of him, Laureen, who is also a real interpreter, and that, like its competitor, plays the guitar. It is on I'm going to Vianney as their coach has chosen to test. The difficulty of the title ? The evolution of the melodies. The beautiful brunette of 18 years has had some problems with tones during rehearsals, in contrast to its "rival".
On the plateau, the two Talents have offered a time of strong emotions with their personal interpretation of the song. They felt very connected, as wanted as their coach. "Your revisits, it was very beautiful. It was synchronized, it was as if you only got one, "said Jenifer, who would have kept Anton. Mika and Soprano had the same opinion as the beautiful brunette.
Julien Clerc has decided to keep Laureen.
Ava VS Peter Danaë
Peter is a musician and singer without peer. Julien Clerc has been seduced by her signature voice. It was the opposite of Ava, a young woman who does not sing for a year and who has yet of large capacity. It is New Soul by Yael Naim that they clashed. "The tone is a little low for me. So, I don't take my foot, "admitted the brunette. Her coach, she has been able to change a little the tone so that it is comfortable and it works.
During the battle, the two Talents were complicit and have seduced with their sympathy. Julien Clerc hesitated strongly, but he had to make a choice.
Julien Clerc has decided to keep Pierre Danaë.
Summary of the teams for the direct
Julien Clerc : Laureen, Leonard, Theophilus Renier, Pierre Danaë
Jenifer : Poupie, Sidoine, Arezki/Geoffrey (stolen Soprano), Leona Winter
Mika : Gjon"s Tears, Albi, Whitney, London Loko
Soprano : Clement, Mayeul & Scam Talk, Vay, Pledge (stolen Mika)