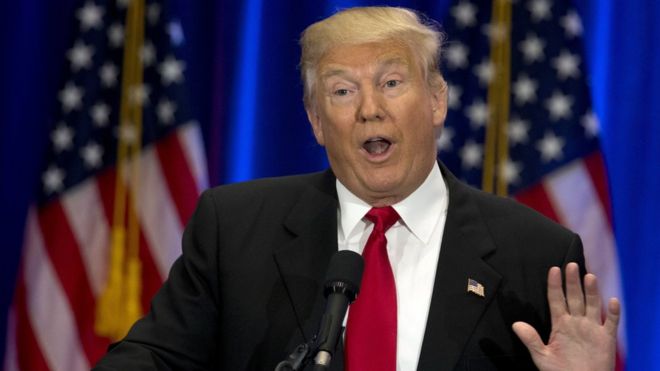 The United States has "absolutely no need to rush" to enter into a trade agreement with China, President Donald Trump said on Friday, a few hours after the entry into force of a new increase in U.S. tariffs on Chinese products.
"Tariffs will bring much more wealth to our country than a traditional agreement, even an exceptional one," tweeted Trump, even though the negotiations between Washington and Beijing continue, he said, " in a very pleasant way."
The Republican billionaire put forward the idea of using the money generated by these tariffs to "buy agricultural products" from American "formidable farmers", " in proportions greater than China has ever done ".
These products would then be "sent, in the form of humanitarian aid, to poor countries lacking food," the US president said in a long series of morning tweets.
"We lost 500 billion dollars a year, for years, in a mad trade with China. NEVER AGAIN ! he concluded that discussions between Washington and Beijing will continue on Friday in the American capital.
The 10% to 25% increase in additional tariffs, effective from midnight in Washington, D.C., is on products representing about $ 200 billion in China's annual trade with the United States.
This measure was suspended in January by Donald Trump to give the two parties time to discuss in greater serenity. But the US president announced on Sunday his reactivation, arguing that the talks were not going fast enough and doubting the good faith of the Chinese negotiators.