After a few months of beta testing public, Amadine is now available in final version. It is a vector graphics editor created by the developers of Art Text and Live Home 3D.
The application takes advantage of the specificities of the Mac, including the graphics API Metal 2 for optimum performance and the Touch Bar of the MacBook Pro. It is also compatible with tablets Wacom.
Amadine includes the essential tools of graphic designers, the layers are managed, and its interface is customizable. It is possible to import files in SVG format, EPS, JPEG, TIFF, PNG, and PDF. As to the export, the app offers the following choices : JPEG, TIFF, PNG, and PDF. This is, in a word, a vector editor neat.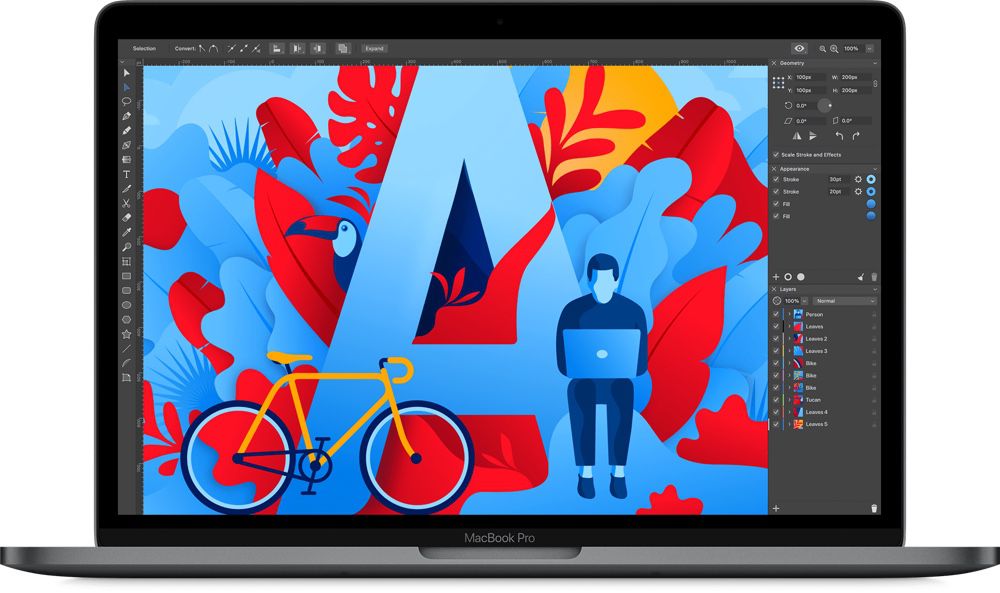 Amadine is on sale in the Mac App Store for 21,99 €, as well as on the website of his publisher at a rate a bit lower. A trial version is available and a port to iOS is planned for later. Amadine is in English only and requires macOS Mojave.