Of the Japanese who use their iPhone to pay for public transport have had a funny surprise after installing the beta of iOS 13. A journey inside the japanese capital of Shinjuku to Tokyo station (about 7 km), a user has seen the application Wallet to display an amount of 50 331 454 ¥, 410 369 €. It's been expensive the subway.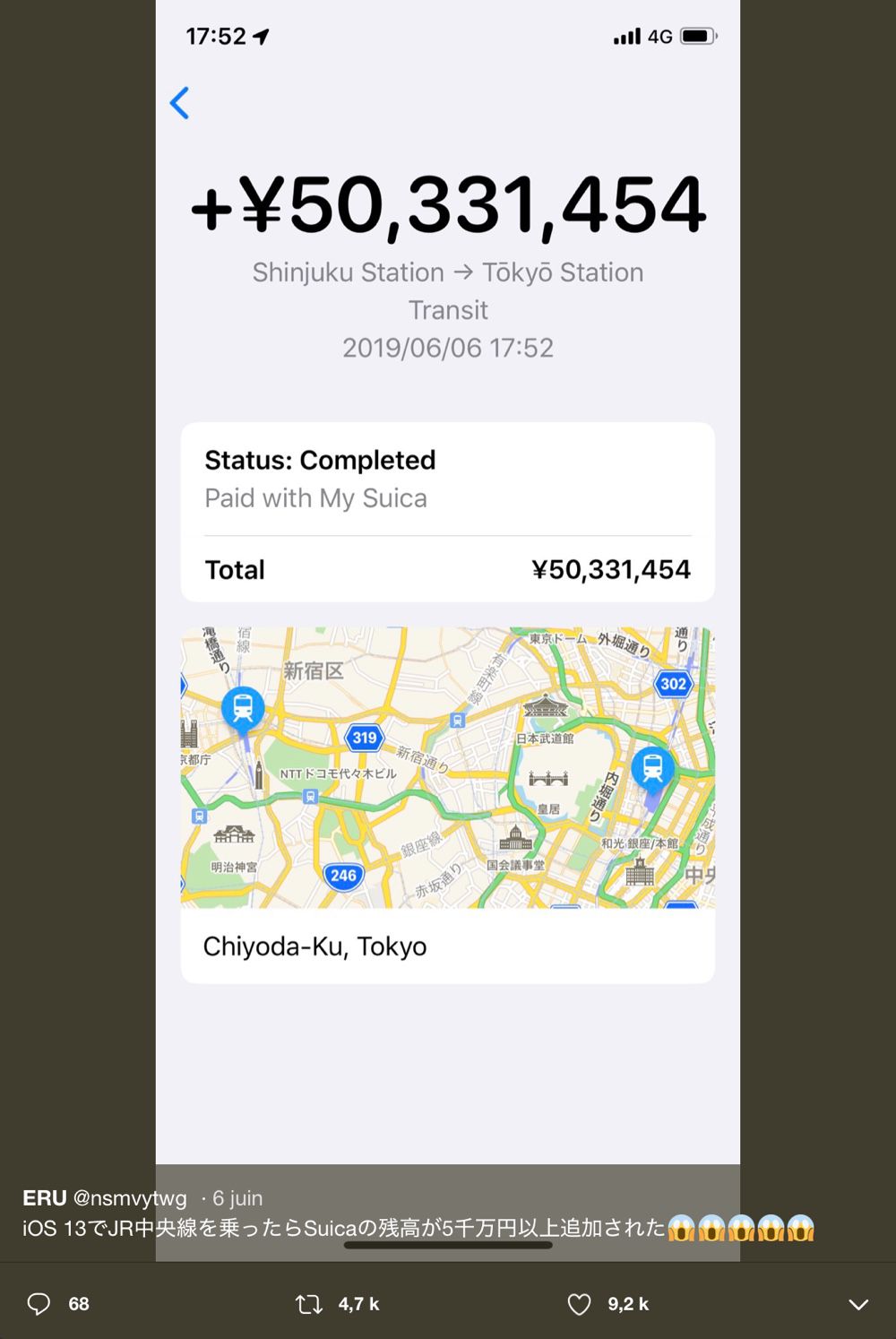 This is not an isolated case. They are at least a dozen (1, 2, 3…) to report cost-totally crazy, including on Apple Watch under watchOS 6. The record is apparently a route to 83 885 864 ¥, in other words more than half a million euros.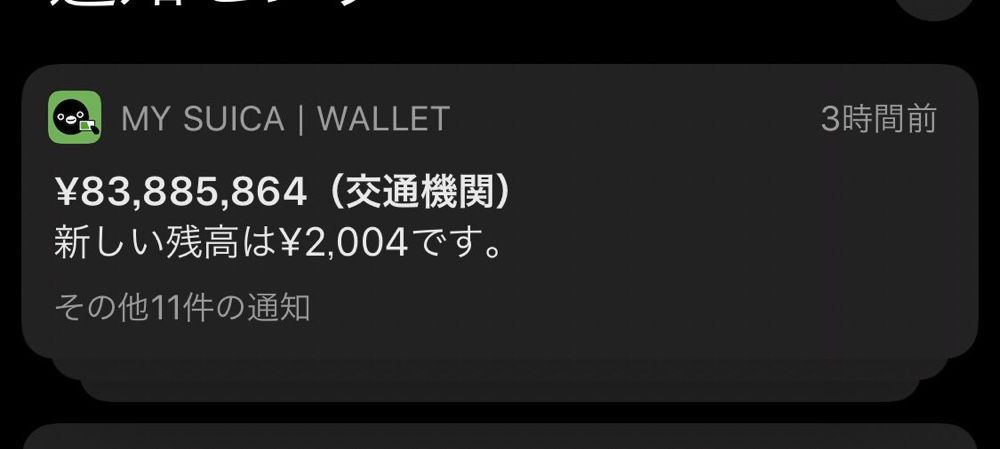 More fear than harm, the fault is only a display bug, the tens of millions of yen are not taken from cards Suica stored in the Wallet.