It was passed previously, but the new Mac Pro that Apple introduced yesterday is accompanied by a new keyboard ! Don't worry, it is not an all-new model, but a variant of the Magic Keyboard with numeric keypad that has been known for a few years. It has black keys as on the Magic Keyboard space grey iMac Pro, but its aluminum is silver color, like the original model.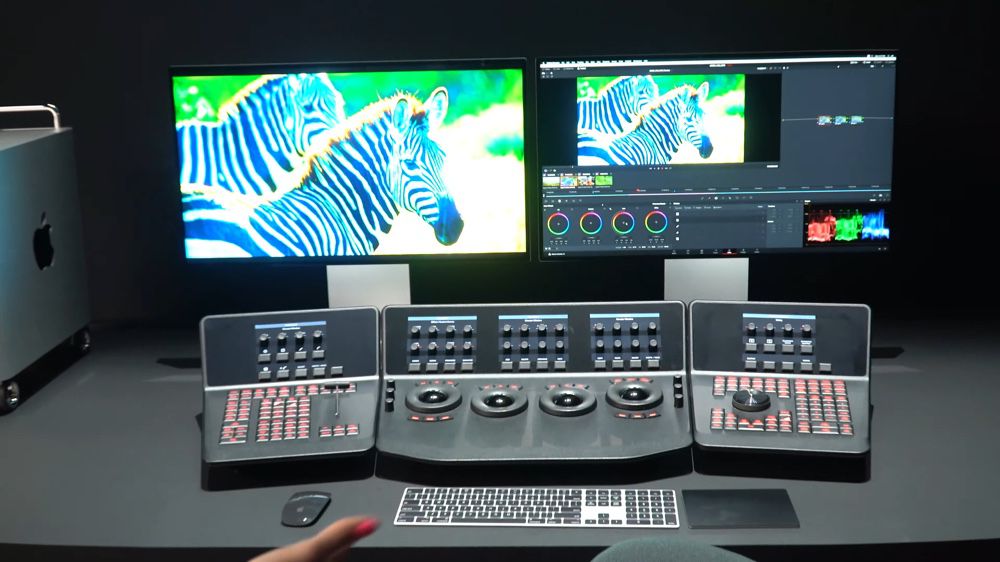 You appreciate this design, which reminds a little the Pro Keyboard Apple, or well, closer to us, the keyboards of the MacBook (Pro) ? You will need to buy a Mac Pro to get, this model is not sold separately for the moment. Maybe this will change eventually, because the keyboard space grey was also an exclusive at the start, but for the iMac Pro.
In addition to the keyboard, it may be that there is also a new Magic Mouse and a new Magic Trackpad, but this is not very clear. On the videos taken in hand, sometimes one has the feeling that the aluminium under the glass surface is silver, while the rest is in space grey. This may be only an optical effect, but the technical specifications of the Mac Pro evokes systematically accessories grey and silver.