StorCentric announces the acquisition of Retrospect. What do you mean, " who buys who " ? Resume : StorCentric, the company formed last summer to oversee Drobo and Nexsan, buy Retrospect, the publisher of the backup application with the same name. A manufacturer of storage solutions buys developer of backup solution, this may be the design.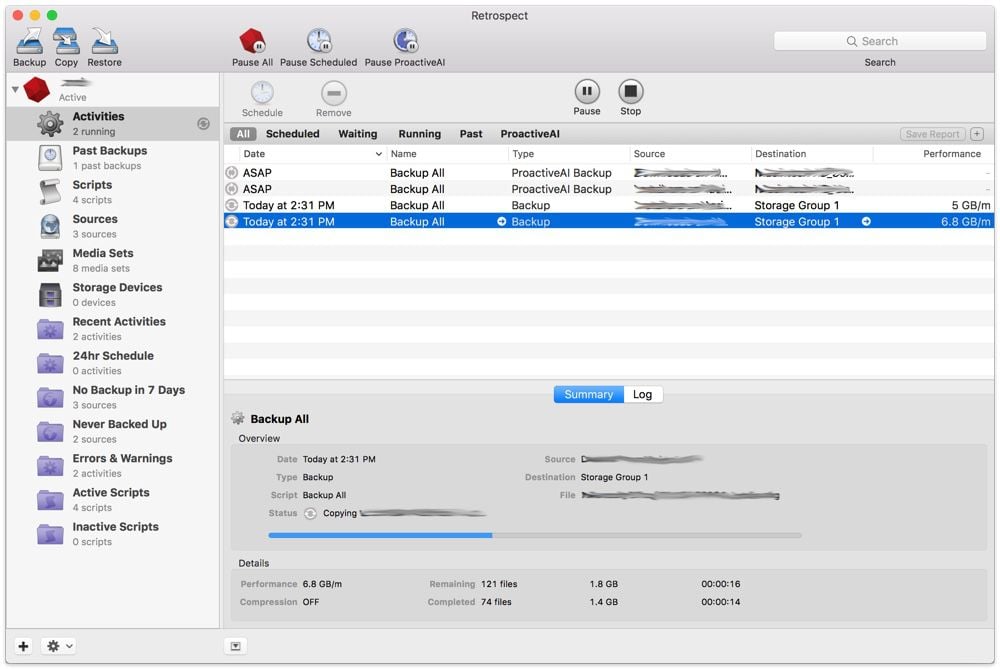 Slowly but surely, StorCentric weaves its web. With the products from Drobo, it is intended for the self-employed and SMES. With Nexsan, it is intended for large businesses and institutions. By purchasing Retrospect, she puts the hand on a backup application deemed to be, developed for thirty years (read : Retrospect 15 : backup emails and wizards more intelligent).
Available on macOS and on Windows for 119 €, Retrospect Backup can create a local backup on a storage medium of course, but also a remote backup in the cloud. Retrospect also offers tools more adapted to the needs of businesses, and a system of protection of VMware environments and Hyper-V. After the acquisition, Retrospect will continue to operate as an independent company.