Google Chrome supports mode dark of macOS Mojave since the version 73, but did not yet support the web sites. The sites can coordinate their look with that of the system, through the media query prefers-color-scheme, inaugurated in Safari, and built-in by Firefox. Chrome 76, still in beta, is now able to change the appearance of web sites, depending on the settings of the system.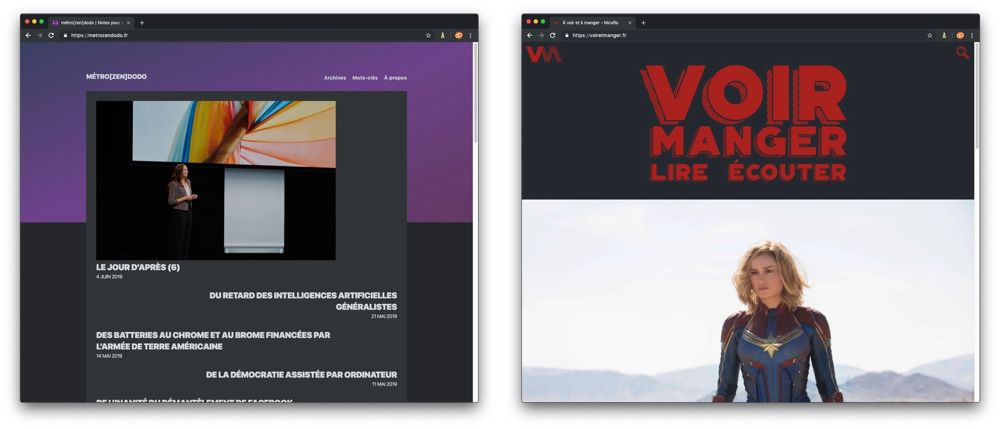 All versions of Chrome using the rendering engine Blink are concerned : macOS, but also Windows, GNU/Linux, Chrome OS and Android. As all browsers distributed in the App Store, the iOS version uses WebKit. The mobile version of the rendering engine of Safari will support the mode dark web sites with iOS 13.
Like other browsers, Chrome will allow sites to detect the use of private browsing. As it allows you to easily work around the paywalls, some sites were blocking the consultation in private browsing. In addition to block the execution of Flash by default, Chrome 76 completely mask the " Incognito mode ".