GraphicConverter, that one cannot better describe than by talking about a swiss army knife of the digital camera, has many additional tools. The version 11 available recently allows you to create macros, to run more quickly of the repetitive actions.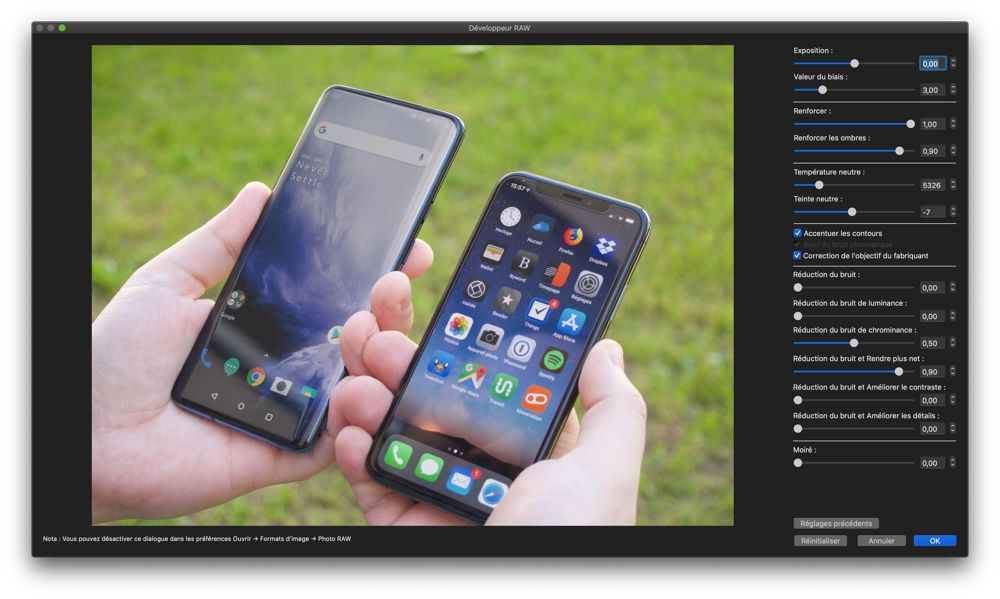 The RAW files are now processed in a separate window as a whole, with specific controls for them. In general, new tools are available to correct the distortion photos taken with wide-angle, generate gradient color images so duotone, or even to give a retro effect.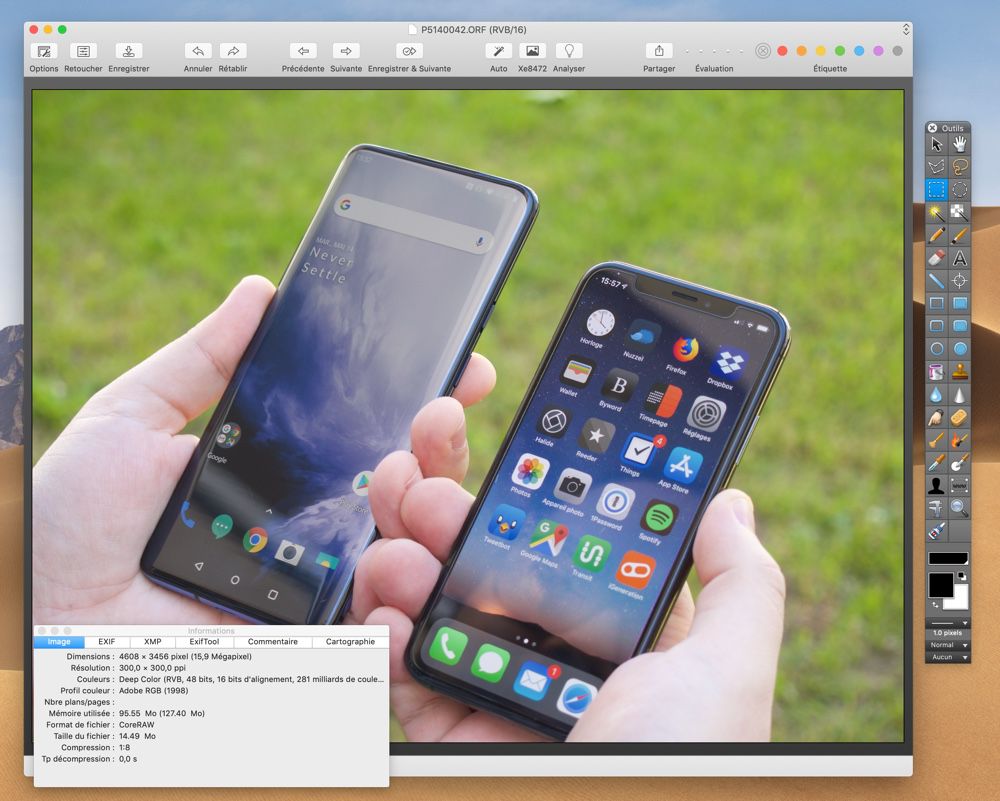 As GraphicConverter also has a file browser, the update brings the ability to unzip the archive and edit the tags of the files.
GraphicConverter 11 in fact so (edition classic and creative, management, conversion…) that it can be intimidating for newcomers. This is why Mac V. F., which ensures the translation of the software, sells a reference manual, which supplements the built-in user guide.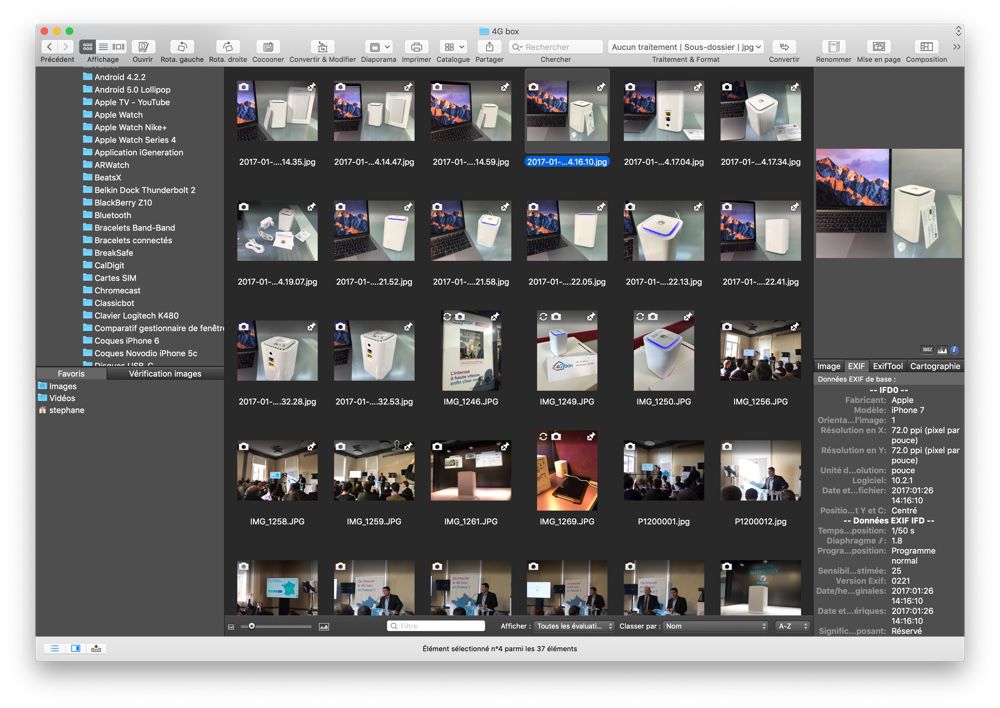 The application is released for Mac V. F. 34,95 €. The upgrade from a previous version costs 23,95 €. GraphicConverter 11 is also on sale in the Mac App Store. This version, which has limitations due to sandboxing, is in promotion until the end of the month to 28,99 € to allow the upgrade at a discount price. A trial version is available.