The app "Health" in iOS 13 maintains a log of the sound level of your headphones and headsets. In its crusade for a hygiene of life more wisely, Apple has focused this year on noise (also read watchOS 6 will make Noise).
We saw it with watchOS 6 and its complication that measures the ambient noise. The iPhone, for its part, will record the levels of sound volume when you watch a movie or listen to music on the headphones.
In the "Summary" of the app, "Health" has a map "sound Levels of the headphones," in which is displayed a daily average expressed in decibels, with compared to the average of the previous day.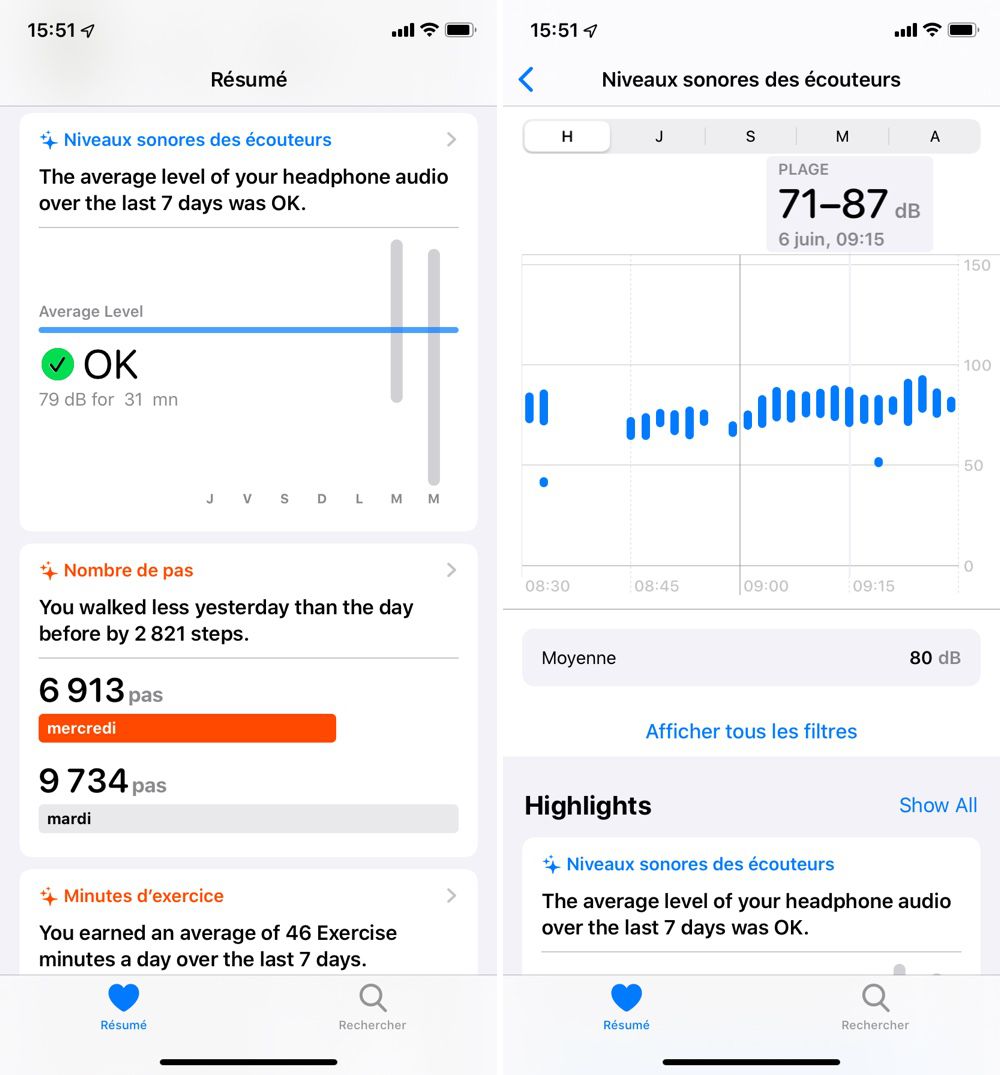 A tap opens a more detailed view where you can view the data by hours, by day, by week, by month and by year. The more you advance in the collection of the data, the maps establishing averages should increase. There, after two days of using iOS 13 with AirPods, there was that comparison about 48 hours and the weekly average.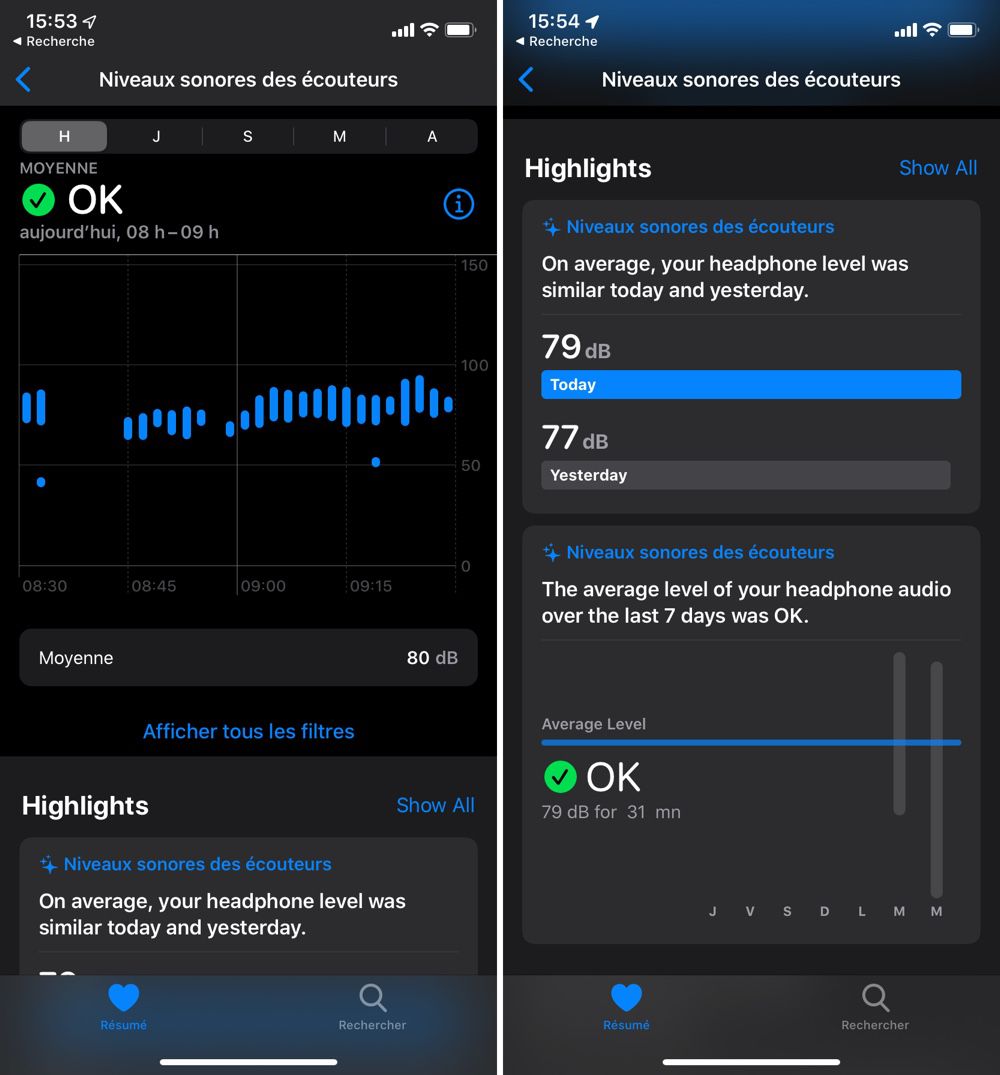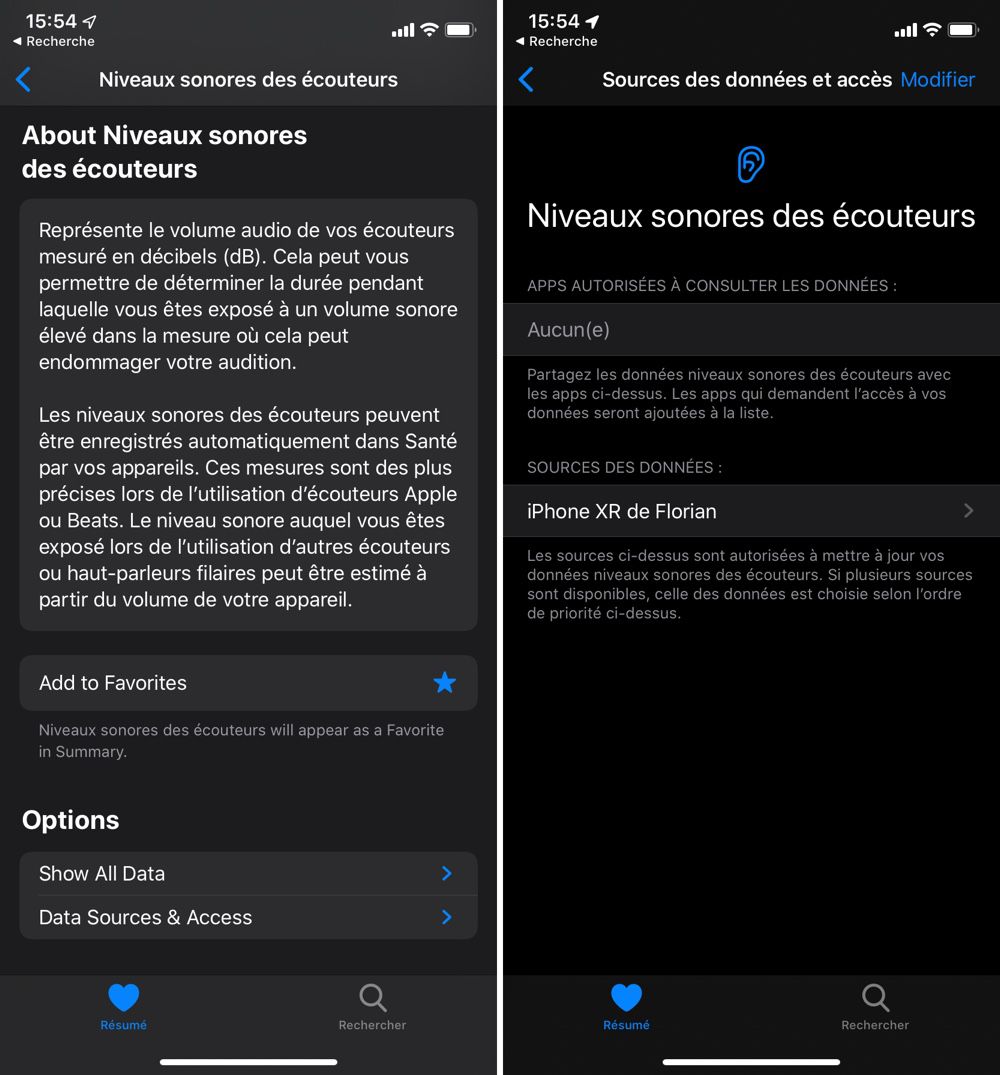 In his explanation, Apple adds that the use of its earphones, and those Beats will give measures that are " more accurate ". For other headphones and wired, the readings will be estimated from the volume of your device ".
With a hardware ad-hoc, this part in "Health" will be able in addition to store the graphics of the audiogram after a hearing test.