The new sharing feature audio iOS 13 is likely to become popular as the AirPods is increasing (and their owners equip themselves with recent iPhone). Apple has only flown over this new feature during the keynote, without going into too much detail.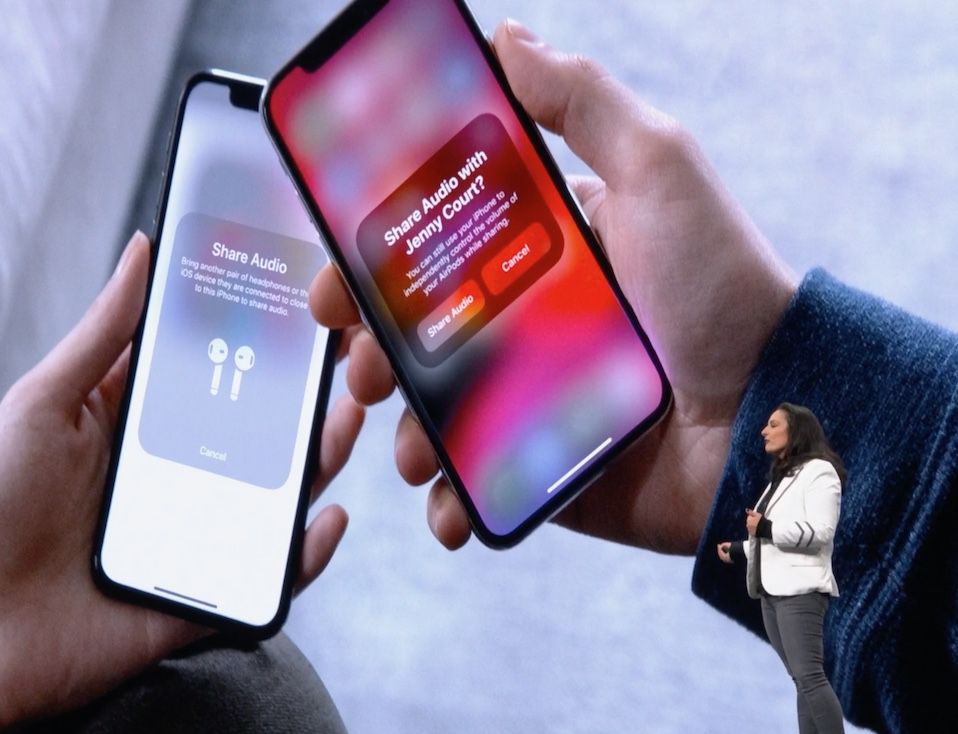 This sharing will work between AirPods (first generation included) and Powerbeats Pro. It will take at least a iPhone 8, iPod touch, 2019, the iPad Pro 10.5 inches, the iPad Pro 11″, the iPad Pro with 12.9″ of 2017, iPad 5, iPad Air 2019 and the iPad mini 2019.
This audio sharing works in the first beta of iOS 13, but the procedure for doing this work is not yet finalised. The interface that briefly showed Apple is not visible and the way to trigger this share remains more laborious.
In the light of the image of the keynote, and technical details provided in the developer documentation iOS 13, everything suggests that the relationship of the two devices is done via NFC. We approach his iPhone, or his headphones, the iPhone, which will propose the sharing and the connection is established, after a confirmation request.
In the meantime things done so simply, it is necessary to use the Bluetooth settings and pairing more classic, as is done during the first connection of the AirPods.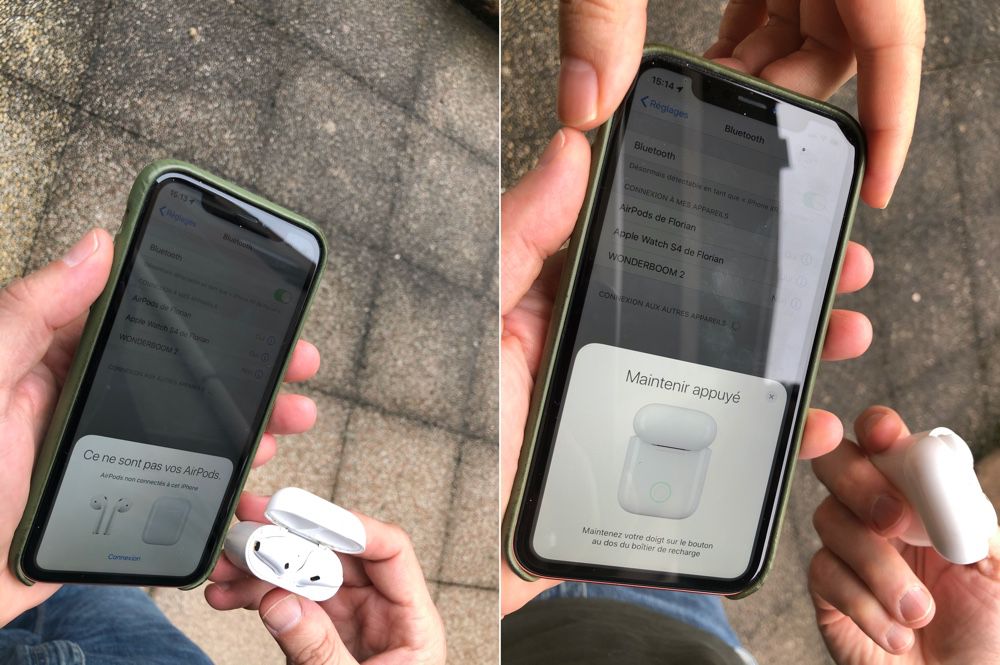 Once the other AirPods saved in your Bluetooth settings, they will appear in the selector AirPlay the control Center. Each has its own volume slider, which can also be modified by means of a global cursor for the two pairs of headphones. It is the user who directs the sharing control the playback, pause or change a song. For the sound, logically, every iPhone should keep the hand to his side.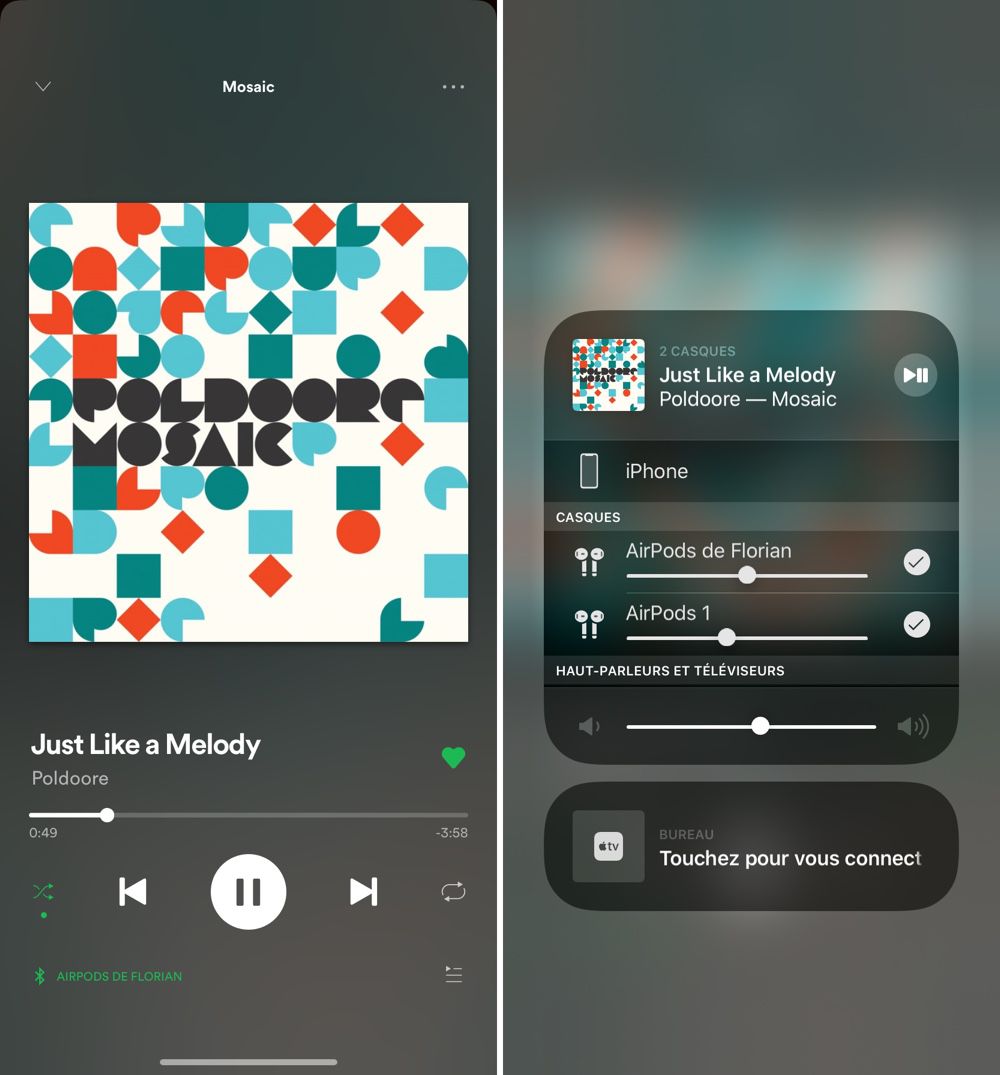 In the current state of the beta, on the AirPods who receive the sharing audio controls tap are returned to their initial state : Siri-from both sides. But the iPhone master can change these settings on the AirPods controlled. We'll see how all this evolves over the betas.